'Rust' Christmas Content Update 2018: Presents, Decorations, Lights and Electricity Fixes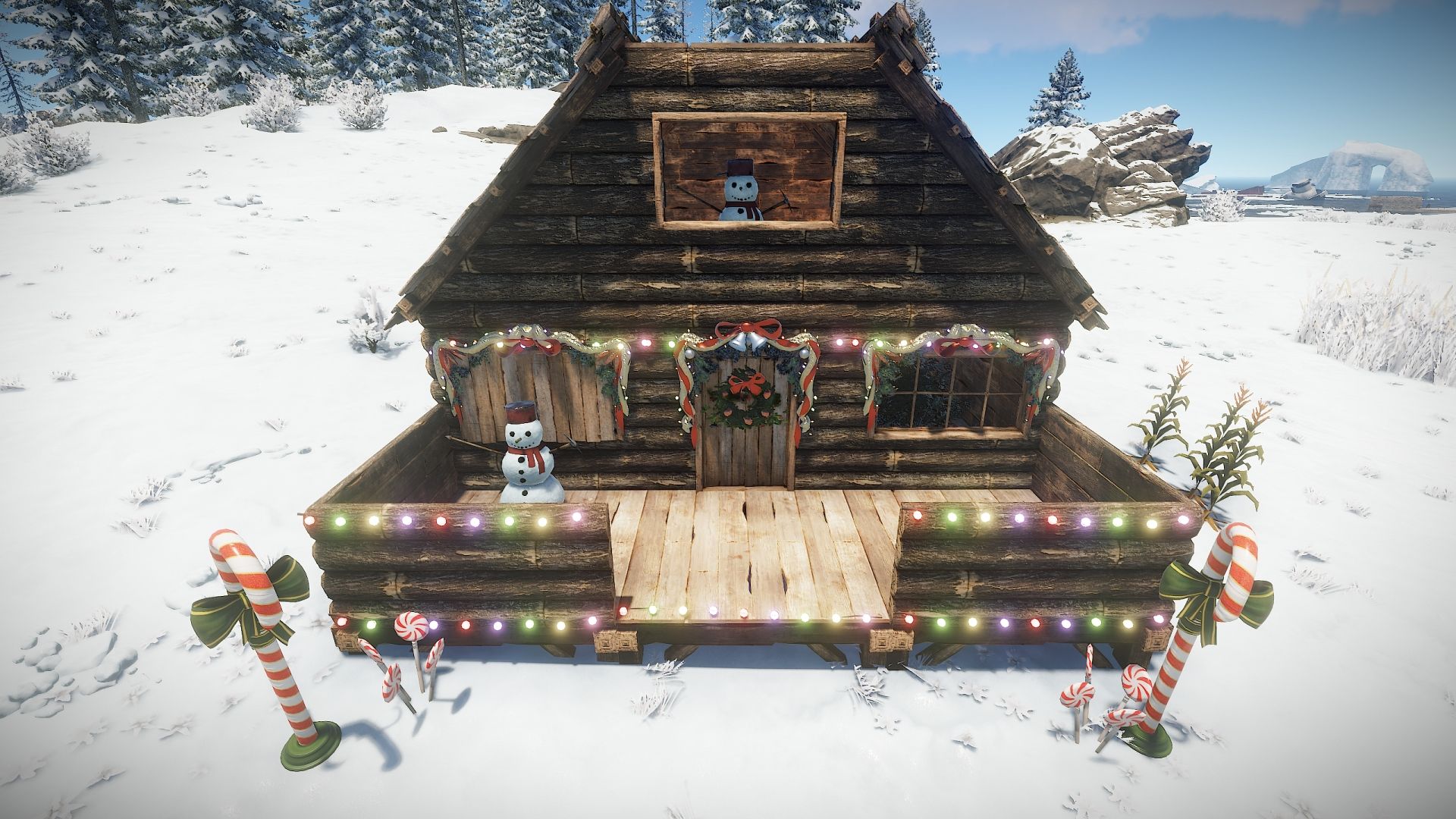 In Rust, hunger, thirst and cold reduce humans to barbarism. Whatever it takes to survive… unless, wait a moment, do I hear… is that… why by golly, it's Santa! Christmas has come to Rust, with the annual Christmas Event update. It's loaded with new loot, base deployables and candy, candy, candy. As Rust developer Facepunch Studios would say, "Season's Beatings."
How To Get Your 'Rust' Christmas Presents
Santa is doing the Airdrops this year, replacing the cargo plane. Listen for jingle bells, that means your gifts have arrived. Each player gets two gifts, which will spawn somewhere in a 40 meter radius. Inside these presents are… presents!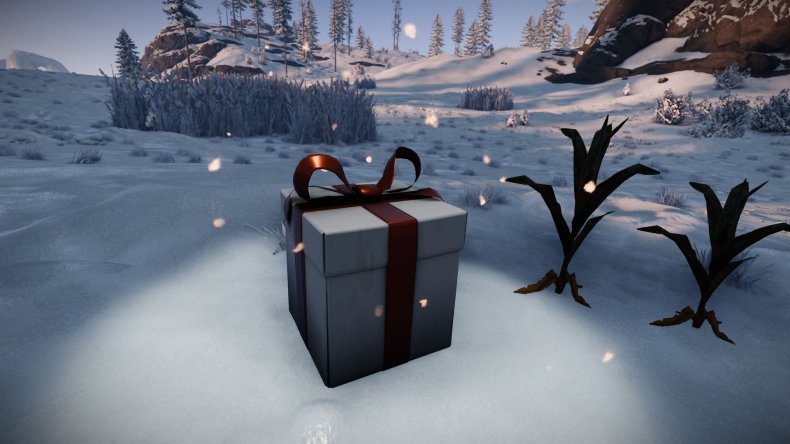 The presents inside the gifts come in small, medium and large sizes. You can either unwrap or but there's always gift swapping: enough small presents stashed and you can trade up to a medium.
So, what's actually inside? This year's Christmas event brings back some favorites from previous years, like Santa hats and reindeer antlers (they have good protection too). Presents can be resources, stockings, weapons or candy. In one case, both: there's a candy cane club you can lick.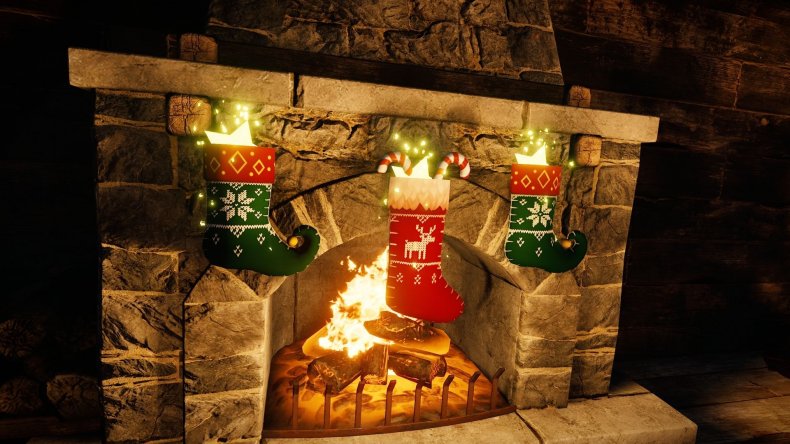 Stockings are really useful. Hang one inside your base and it will fill with loot next time the jingle bells ring. There's a larger stocking out there too, which raises your chances for better items. It's also possible you're on the naughty list. Players can receive coal for being "absolutely worthless human beings."
Snowballs are back too! They still pack a punch. You'll find a handful already in your inventory.
The real-money Rust Item Store is also getting a Christmas-y overhaul. You can buy decor, a gingerbread AK, a Santa chest plate and something called a Candybober sword. There's even a Snow Machine, which runs on low-grade fuel and can cover terrain in a thin layer of snow. It's $7.49.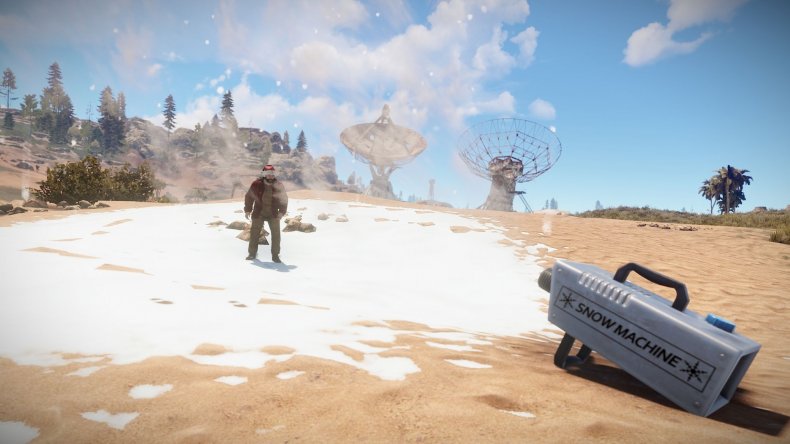 Items from last year will also be available, including the deployable Snowman, garlands, Christmas lights and the door wreath.
The Rust Christmas Event is live now!
'Rust' Christmas Event Patch Notes
The update also includes a number of patch fixes to gameplay, many of which address issues with Electrical Components introduced to Rust in the December 6 update:
EAC SDK update
Non-playing M39 sounds fixed
Battery capacity down, but charge efficiency up
Fixed batteries that weren't wiring in series
Now batteries require at least 5 seconds of juice to start discharging
Root combiners can now be chained with other root combiners
Short circuit detection added to root combiner
Solar panel power output down to 20
Solar panel power output now scales with health
Fixed branch/combiner showing the title 'blocker' when aimed at
Electrical item descriptions updated
Ceiling light sounds volume lowered, made less annoying
Fixed broken monument puzzle
Bucket Helmet cost down
Removed Charitable Rust Jerry Can
Workshop ADS simulation fixed
Force-Feature exploit fixed
'Rust' Christmas Content Update 2018: Presents, Decorations, Lights and Electricity Fixes | Gaming