Rutgers Students Stage a Sit-In Against Condoleezza Rice's Commencement Speech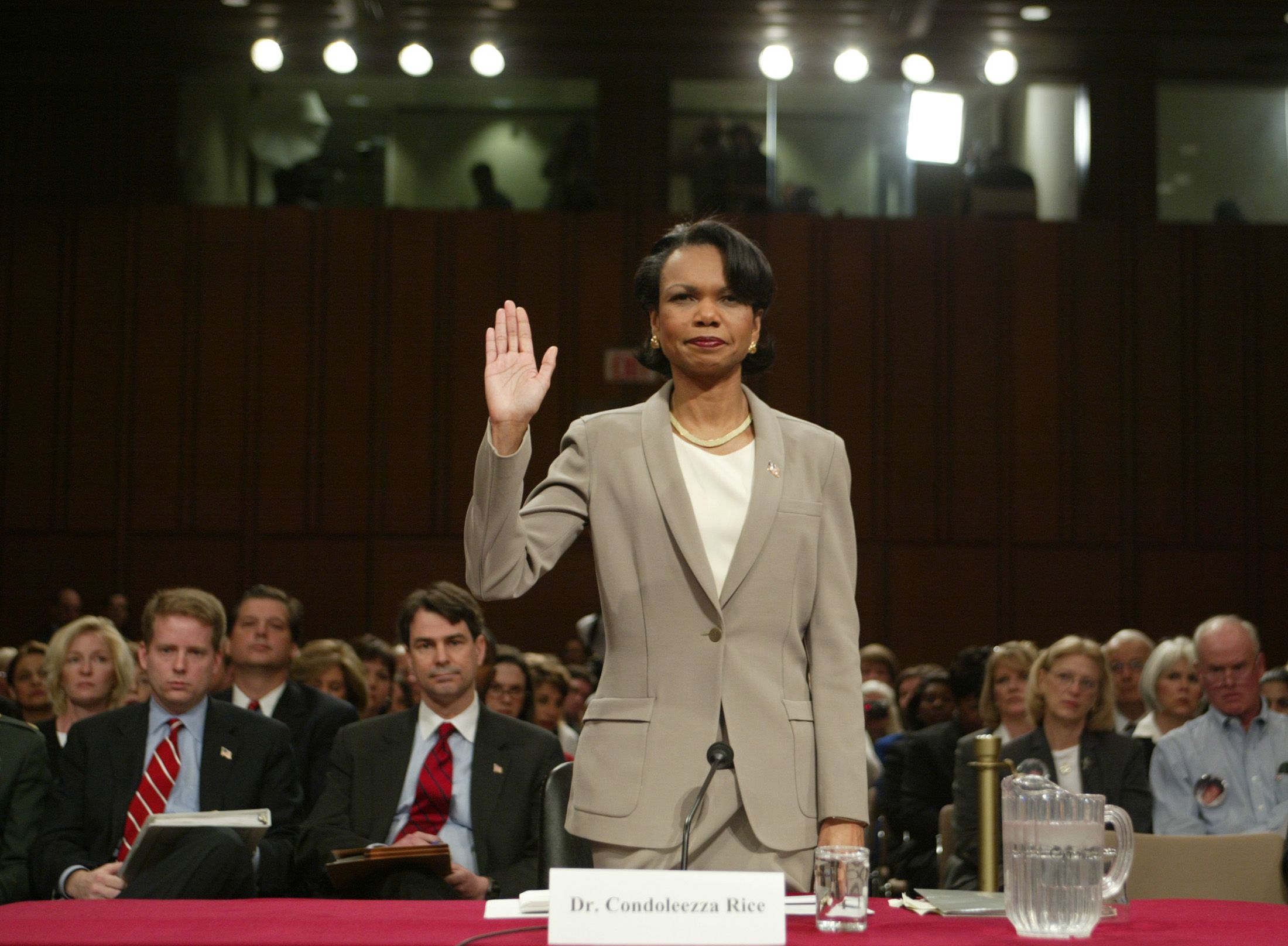 A group of Rutgers University students aren't excited about the commencement speaker their school has booked to take the podium next month: former Secretary of State Condoleezza Rice.
Fifty or so of them are registering their protest by staging a sit-in at an administrative building on the New Brunswick, N.J., campus, NJ.com reports. They are carrying signs with slogans like "No Honor for War Criminals" and "War Criminals Out," objecting to Rice's involvement with the Iraq War, and they're refusing to leave the building.
The students are stationed outside of Rutgers President Robert Barchi's office. Here's what that occupation looks like, via Twitter:
According to the Associated Press, some faculty members have also expressed their opposition as the school prepares to give Rice an honorary doctorate on May 18. She is being paid $35,000 for her speech.
Those dissidents join a rich tradition of campus communities protesting the speaker chosen to address them amidst debates about free speech, honorary degrees, and what constitutes an endorsement.
In 2009, the University of Notre Dame, where Rice is an alumna, famously drew petitions from its Catholic community after inviting President Obama to give a commencement address. More recently, students at Skidmore College in upstate New York stormed a faculty meeting to protest 2013 speaker Cynthia Carroll, the former executive of mining company Anglo American, which has been accused of using damaging environmental practices.