With Ruth Bader Ginsburg's Passing, Here Are Some Who Could Replace Her On the Supreme Court
The death of Supreme Court Justice Ruth Bader Ginsburg on Friday raised immediate concerns about could replace her and how quickly her position will be filled as November's election fast approaches.
Republicans have already indicated that they intend to fill any vacancies on the court this year, despite refusing to even hold a Senate hearing for Judge Merrick Garland, former President Barack Obama's nominee to replace Supreme Court Justice Antonin Scalia, who died almost 9 months before the 2016 election.
President Donald Trump, who has already appointed two justices to the court, has maintained a list of further potential nominees throughout his presidency, most recently adding names to the list last week.
A trio of prominent Republicans serving in the U.S. Senate, Sens. Ted Cruz, Tom Cotton and Josh Hawley, were included among the new additions to the Trump's list.
Cruz has already suggested that he does not want the job, although Trump raised the possibility of the senator being nominated anyway just before news broke of Ginsburg's death during campaign rally on Friday. Trump did not hear of Ginsburg's passing until after Friday's rally.
Hawley also said he had "no interest" in serving on the court after learning that his name had been added to the president's list. Cotton, meanwhile, said that he was "honored" to be on the list and that he would always "heed the call of service to our nation."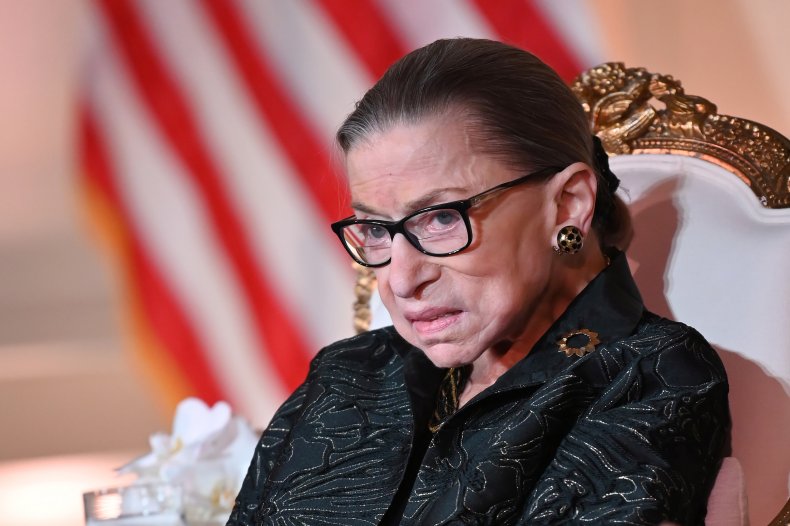 Another potential nominee added to Trump's list is Paul Clement, who served as U.S. solicitor general under the George W. Bush administration. Clement has long been considered for the court, having also been mentioned as a possibility by former GOP presidential nominees John McCain and Mitt Romney.
Women on the president's list include U.S. District Judge Sarah Pitlyk, a former law clerk to the president's last appointee, Supreme Court Justice Brett Kavanaugh. Judge Barbara Lagoa of the 11th Circuit Court of Appeals is another possible nominee. Lagoa was previously the first Cuban American woman to serve on Florida's Supreme Court.
Women previously named by Trump include Judges Amy Coney Barrett and Diane Sykes of the Seventh Circuit Court of Appeals, Judge Joan Larsen of the Sixth Circuit, Judge Allison Eid of the Tenth Circuit and Judge Margaret Ryan of the Court of Appeals for the Armed Forces.
Other federal appeals court judges who were added last week include Judges Bridget Bade and Lawrence VanDyke of the Ninth Circuit, Judges James Ho and Kyle Stuart Duncan of the Fifth Circuit, Judge Allison Jones Rushing of the Fourth Circuit, Judge Peter Phipps of the Third Circuit Court and Judge Gregory Katsas of the D.C. Circuit.
It is not clear when Ginsburg will be replaced, but a contentious political battle over the matter is certain. Ginsburg dictated a statement to her granddaughter that said "my most fervent wish is that I will not be replaced until a new president is installed" days before she died, according to NPR.
Democratic presidential nominee Joe Biden has not indicated who would be on his list of nominees, although earlier in the year he vowed that he would nominate the first Black woman to the court if he is elected. Presidential candidates do not typically issue lists of potential nominees, but Biden has been under pressure from both ends of the political spectrum to release a list, including from Trump.
While Trump and Senate Majority Leader Mitch McConnell have both indicated that they would be eager to fill any potential vacancy despite the election, Republican Senator Lisa Murkowski of Alaska quickly pledged not to vote to replace Ginsburg until after the election. Three more GOP senators would likely have to follow suit to block a replacement being made before the new year.
"The American people should have a voice in the selection of their next Supreme Court Justice," Senate Minority Leader Chuck Schumer tweeted on Friday. "Therefore, this vacancy should not be filled until we have a new president."
Newsweek reached out to the White House for comment.