Ruth Wilson's 'The Affair' Character Killed Off After Actor Complained About Showtimes' Unequal Pay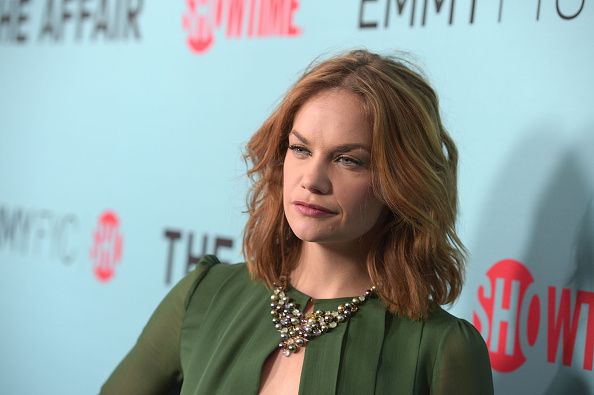 Ruth Wilson's character Alison was killed off during the eighth episode of Showtime's The Affair Sunday.
The Affair, which was renewed on Showtime for a fifth and final season, is known for tense storylines filled with sex and violence. Alison's death came as a surprise, however, as she is part of the show's main cast with Dominic West, Joshua Jackson, and Maura Tierney. Wilson also won a Golden Globe for her role as Alison.
With two episodes left of the ten-part season, it is revealed that Alison walked into the ocean near her house and drowned herself, joining the ranks of many fictional and nonfictional tragic women before her such as Virginia Woolf, Edna Pontellier and Ophelia.
Alison's suicide was a shock not only to the characters but fans of the show as well. The writers did everything they could to assure the audience that there is no chance of a miraculous recovery. From the trip to the morgue to the site where her body was found, Alison's time on the show has officially ended.
Wilson asked to leave the show before writing for the fourth season began.
The official reason behind Wilson's departure from the show is unclear. However, she complained about pay parity on the show during an interview with Radio Times in February.
"I definitely get less money than a male in my situation would. Definitely," Wilson said. "He definitely gets more than me. I mean, I don't know what the figure is, but I'm sure he does."
The actor hasn't spoken with West about the pay difference. "It's quite hard to bring that up in a way," she said. "But it needs to be an open discussion and men need to help us out."
"Ruth wanted to leave the show," showrunner Sarah Treem told The Hollywood Reporter on Monday. "It wasn't a discovery of any kind. That was very deliberate. And actually, we shot all of her work first. Her whole storyline was shot before we shot anything else."
Treem made no comment about the pay inequalities between cast members.
"Episode 8, 9, and 10 are some of the most intense tv [The Affair] has ever made...I wish you could stream them at once because they play kind of like a trilogy," Treem tweeted in July.