Ruthie Ann Miles, Tony-Winning Actress, Receives Broadway's Support While Hospitalized After Car Crash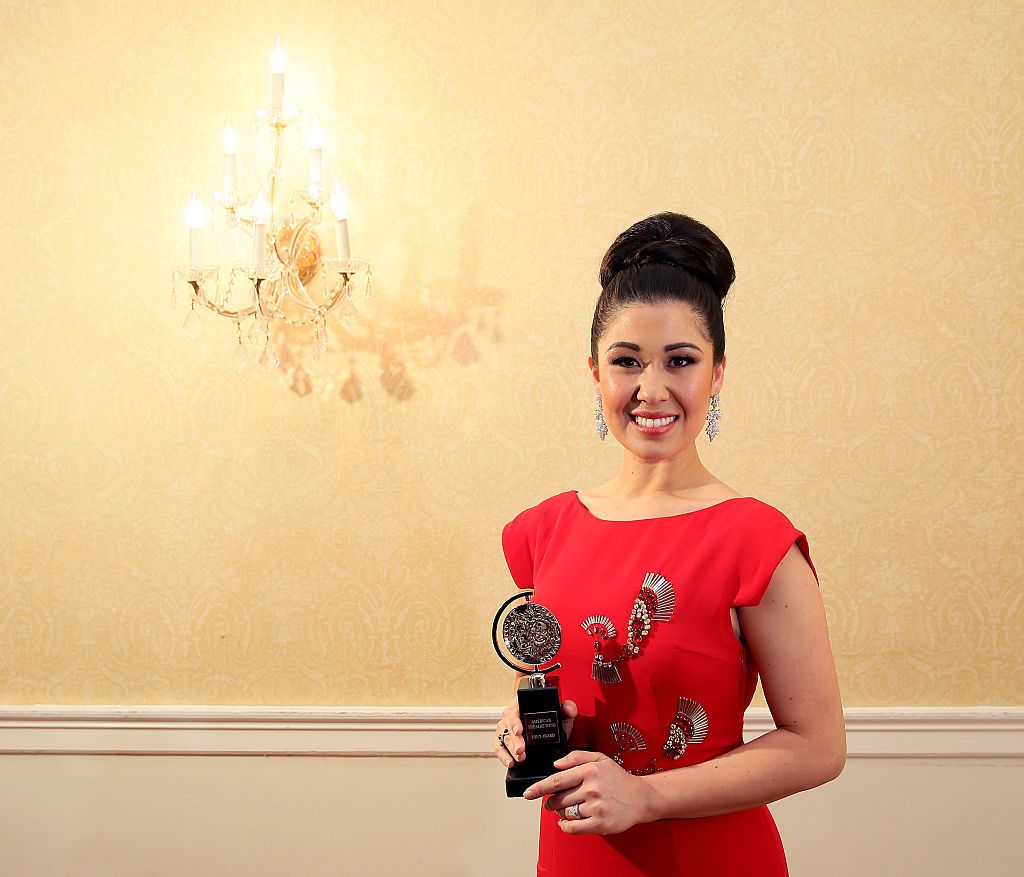 The corner of Ninth Street and Fifth Avenue in Brooklyn was the scene of a horrific car accident Monday afternoon after a car ran a red light, struck a group of pedestrians and killed two children.
The event resonated across New York, but it sent shockwaves through Broadway. Among the injured was pregnant Tony Award-winning actress Ruthie Anne Miles. Her 4-year-old daughter, Abigail, was one of the children who died in the accident.
As of Tuesday morning, Miles is in stable condition, and her fellow performers have flooded her Twitter feed with messages of devastation and emotional support.
"Sending love to you and your family," Wicked star Kristen Chenoweth tweeted. "There are no words. Except you are loved."
Miles, whose legal name is Ruthie Ann Blumenstein, won a Best Featured Actress in a Musical Tony in 2015 for her role in the revival of The King and I. After the accident, Jack Stephens, the company manager of the show, started a GoFundMe campaign to raise money for Miles and her family.
"Ruthie is beloved by her many friends and colleagues in the Broadway and touring communities," Stephens wrote on the GoFundMe page. "She is always kind and always has a smile. It is our honor to help her in this difficult time."
Broadway actors and theater companies took to Twitter Tuesday to get the word out about the campaign.
The campaign for Miles has raised more than $110,000 as of 11:30 a.m. Tuesday. The goal had been set at $5,000.
A GoFundMe campaign was also set up for Miles's friend Lauren Lew and her family. She was also seriously injured in the car accident and is currently in stable condition. Her 1-year-old son, Joshua, was killed after his stroller was struck and dragged more than 350 feet.
"It is our hope that these funds can help alleviate their financial burdens as they prepare to lay their son to rest," campaign leaders Patricia & Jessica wrote on the GoFundMe page. "While there is nothing we can do or say to bring their boy back, we hope these funds will serve as an expression of the community supporting them during this time."
As of 11:30 a.m. Tuesday, more than $18,000 has been donated. The goal had also been set as $5,000.
The New York Daily News identified the driver as 44-year-old Dorothy Bruns. Witnesses said Bruns sped through a red light. Bruns family said she suffered a seizure behind the wheel. She suffered minor injuries in the accident and was transported to a local hospital.