RVs 4 MDs Matches Families With RVs to Donate to Frontline Workers
Newsweek's "Heroes of the Pandemic" series features everyday heroes showing service, sacrifice or kindness in the time of COVID-19.
Emily Phillips and her husband, Jason, live with their three children on a few acres of land in Celina, Texas. Late last month, Phillips became worried about how close to home the coronavirus may hit their family.
Her husband is an emergency room physician and it was getting near time for the family to quarantine. Phillips was nervous about how this could affect her three young children, one of whom has asthma.
"I thought about maybe we could go live in a hotel, maybe we could buy another house, all kinds of thoughts went through my head," Phillips said in a video posted to Facebook. "I was scared to live in my own house."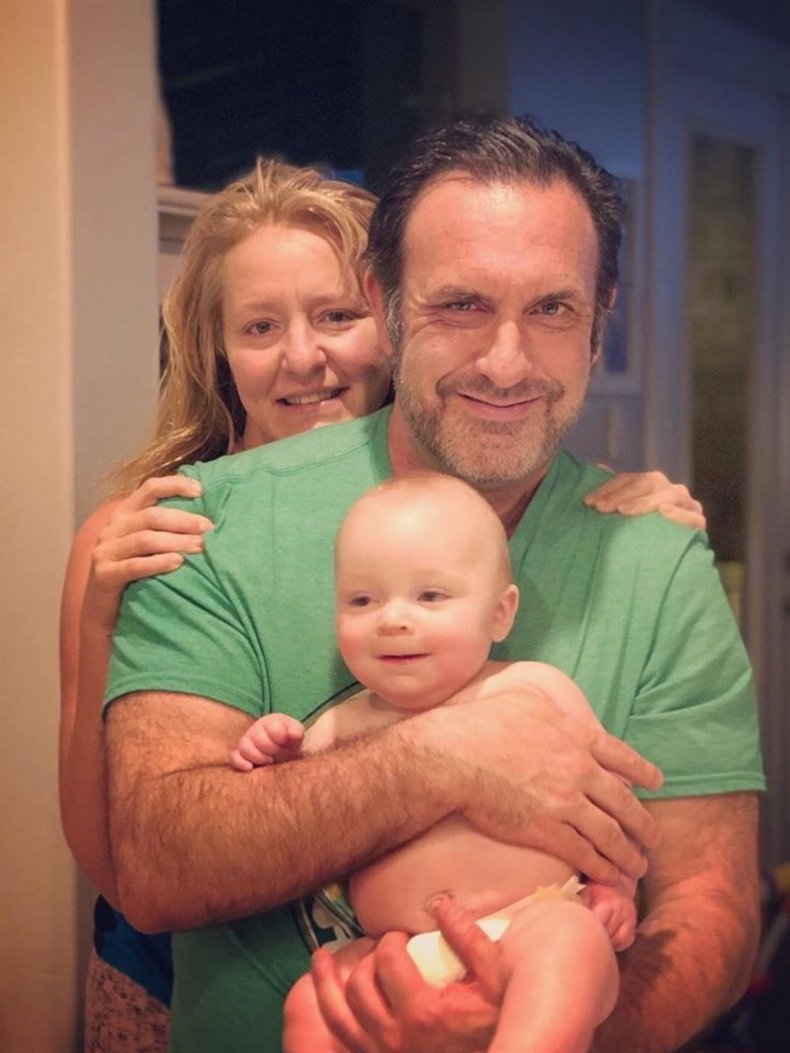 It was then her mother who suggested they look around for an RV to rent—so her husband could stay on the property and be close to the family without the risk of exposure to the virus.
To her surprise, minutes after posting on Facebook, a friend responded that she knew someone who had an RV for their family. On Phillips' way back from picking up the initial RV, another friend posted that she was also searching for an RV for their spouse to live in during this time.
And that started it all. Phillips gave her gifted RV to the friend in need and minutes later, someone else reached out with another RV to give to Phillips. That person was Holly Haggard who along with Phillips would become the co-founders of RVs 4 MDs—a Facebook group that works to match families of first responders and medical professionals around the country with RV donors. In just over three weeks that have matched close to 800 families with RVs. For the most part, RVs are donated at no cost to the renter while others are being rented at a significantly reduced cost.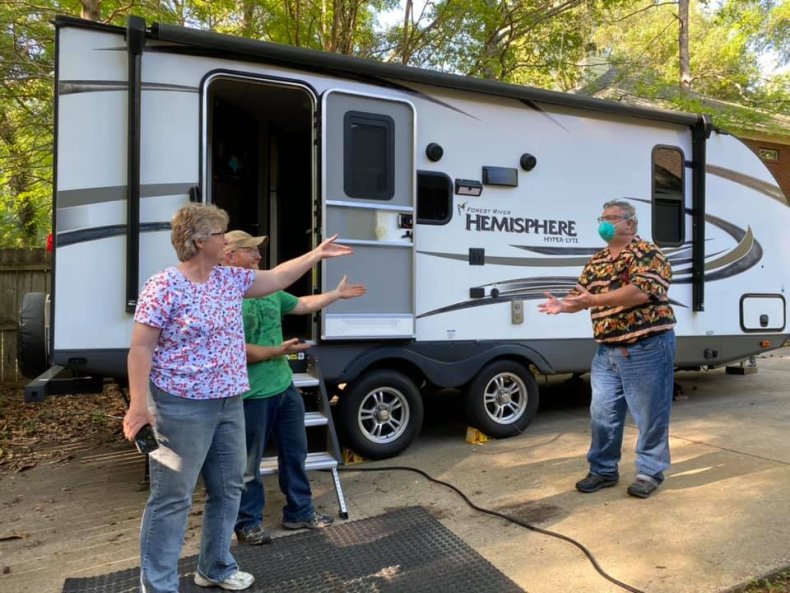 "We have people all over the country giving their homes to healthcare professionals and first responders—not asking for a dime in return," Phillips said in the video.
The matches are done manually, without the help of any algorithm or platform. Phillips says the group has taken on thousands of volunteers who work to help match families in need. There are also volunteers working as a security team who vets the posts, an IT team as well as an administrative team.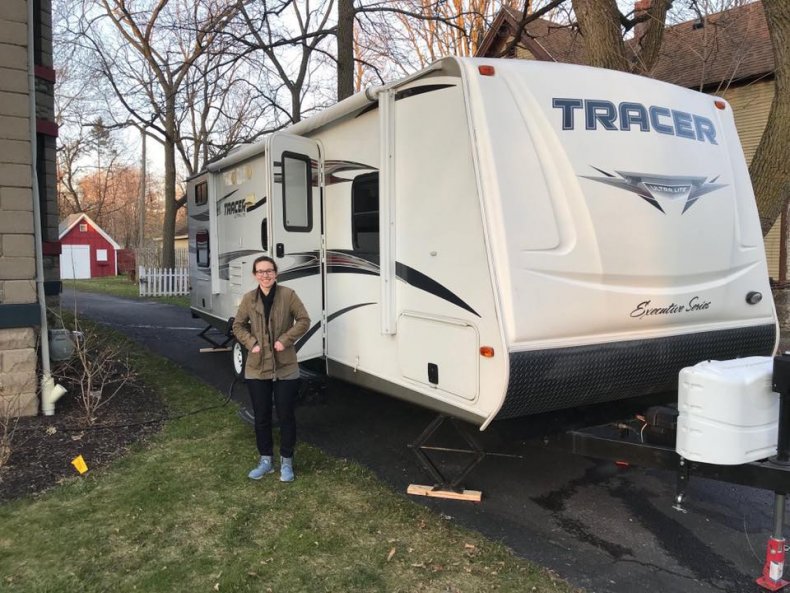 "I have a full time job and three kids, so basically I never sleep," Phillips told Newsweek.
She said of all the matches they've made to date the one that stands out is a Marine named Patrick Algiar who said he was able to save lives again because he donated his RV to a paramedic who has a child that is disabled.
RVs 4 MDs recently partnered with RVshare, which is a peer-to-peer RV rental marketplace—similar to Airbnb, with the hope of serving even more families in need. RVShare's platform will allow both parties to obtain contractual and legal protection as well as the ability to book through the platform and add insurance policies.
This story is part of a new series by Newsweek, Heroes of the Pandemic. Know a hero you want to nominate to be featured in our series? Drop us a line at heroes@newsweek.com.