RVs Could Be the Answer to Your Summer Travel Plans: Here's What to Know
While many summer travel plans have been postponed or canceled because of the coronavirus, one form of travel might be a viable way to go: RVs. As of May 19, bookings on RVshare, an RV peer-to-peer booking platform, were up 1,000 percent from early April. Yes, 1,000 percent.
The RV-sharing platform has been doing its part during the pandemic by teaming up with RVs 4 MDs to help provide RVs to front-line health workers.
The pandemic has affected travel enormously around the world. On April 7, the Transportation Security Administration recorded the lowest number of U.S. flyers screened in the agency's history, when it dropped to below 100,000—a 95 percent decrease from the same day in 2019. On May 20, the TSA screened 230,367 passengers, compared with 2,472,123 on the same day last year.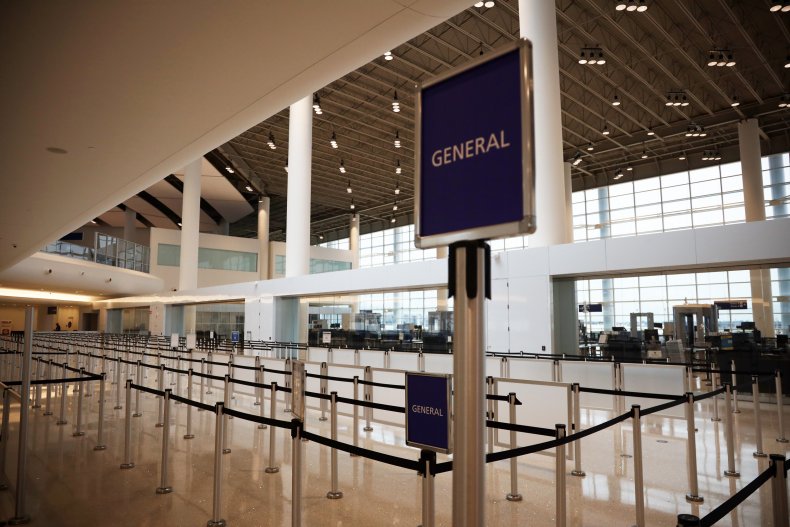 As the pandemic has halted most forms of travel, families are looking for safe ways to get out after months of home isolation. But for some people—about a million, to be exact—living out of an RV is the norm.
An RVshare survey that found that 77 percent of respondents were looking to make travel plans within the next three months. Sixty-five percent of travelers said they want to be in and around nature, including locations like a national park (65 percent) or a lake (47 percent).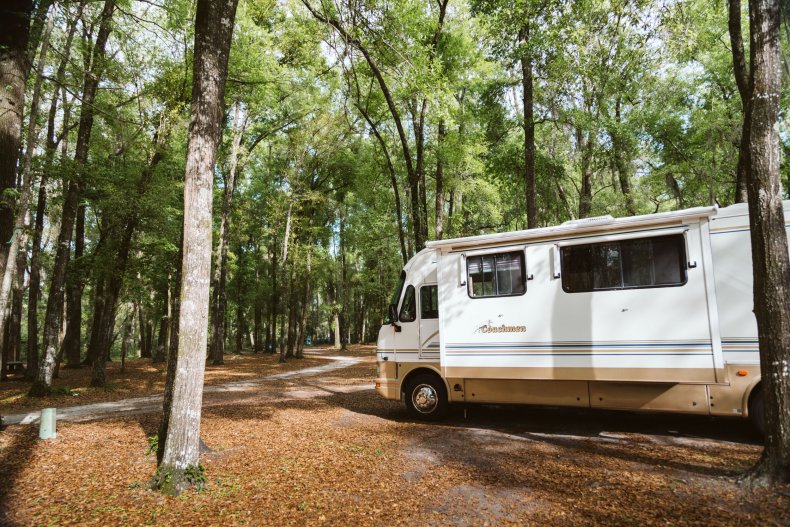 Connecting (and Traveling) at a Safe Distance
RVillage, the largest social media platform for RVs, offers a place for RVers (and aspiring RVers) to talk to one another. Whether you are considering purchasing an RV for an upcoming vacation, deciding to leave your conventional home behind or have been on the road for years, about 3,000 crowdsourced groups are available to field all RV-related questions and discussions, RVillage founder Curtis Coleman told Newsweek.
Now, with the pandemic, RV travelers and owners can use the platform to help plan their next move safely.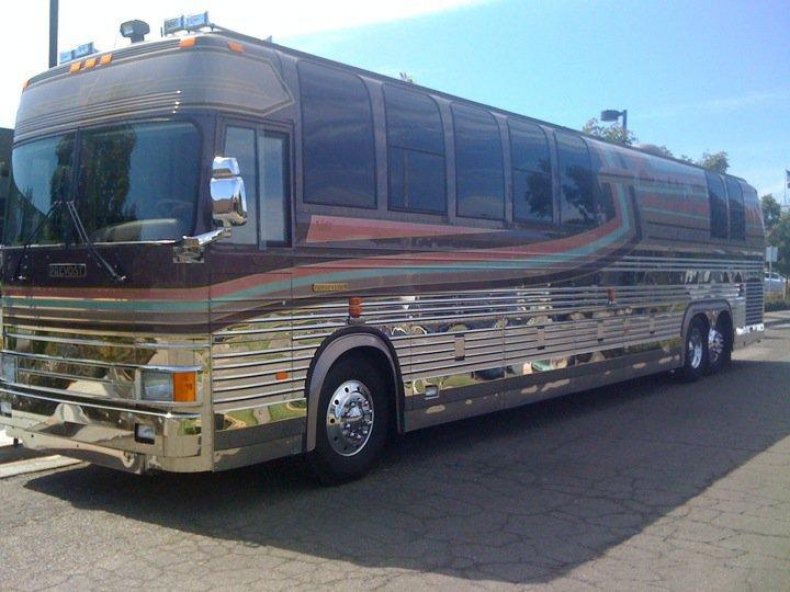 "People are talking to each other," Coleman said. "What's open, what is not open? What are best practices right now if you want to go with your family? Where to avoid? How does social distancing work in the RV?"
Even before the pandemic, Coleman said, the RV industry had been showing significant growth. According to RV Industry Association data, beginning in 2009, RV unit shipments increased year over year through 2017, although the number began dropping in 2018 (down 4.1 percent) and even more in 2019 (down 16 percent). RV retail value was over $20 billion in 2018, the latest year for which a figure was available.
While the average age of an RV owner is 57, younger people and families are joining the community as well.
Coleman created the platform six years ago when he realized that RVers—especially those who are traveling full time—might miss out on building deep connections with other people, which often results after spending extended periods of time in one place.
"It's important that people know they aren't doing it alone. There is a wonderful resource," Coleman said. "I've been full-time [RVing] for 11 years. I love every minute of it."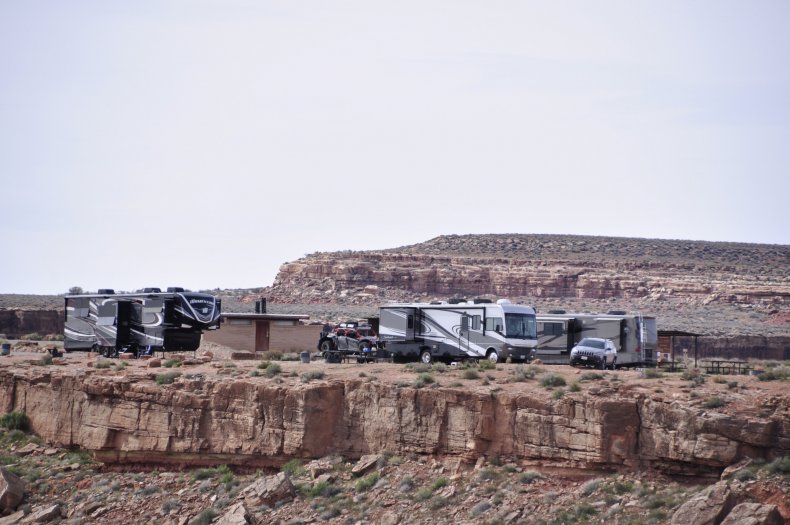 Another benefit of RV travel during a pandemic or any other time is the ability to have everything you need for travel within your own space. Coleman said this can be especially beneficial for people who are traveling with a family member with a disability, which can sometimes present challenges.
"[Traveling in an] RV is very different. Everyone is able to stretch out," Coleman said. "When you go places, it's your home. There are new and different places to explore. We found that a lot of families who have kids with special needs, it's really a great solution for them. Especially now."
Over 11,000 new RVillage accounts were created in the past month alone, pushing RVillage to over 220,000 users. Coleman said a new member joins the platform every two to three minutes.
Flexibility to Explore New Landscapes
Brenda Reynolds and her husband have been "RVing" for 12 years and have been using RVillage since last September. What started out as a few short-term trips led the couple to leave their home in San Diego completely and hit the road full time. They had few immediate family members in the area and thought, Let's just do it.
"There are several types of RVers," Reynolds said. "We were going to be full-time traveling RVers. Our purpose being in RV wasn't because it was cheaper, or that we couldn't afford a house, or to escape bad weather—we wanted to see the country. That was what I enjoyed so much about our trip four years earlier."
The couple were in South Carolina when the coronavirus started having an impact. Reynolds said she had to quickly make travel adjustments as RV parks and national parks began shutting down.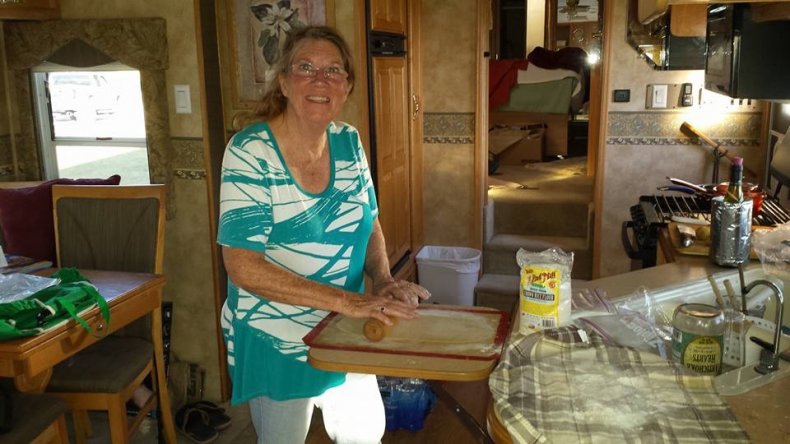 They are now in New Hampshire, parked in an RV park where the closest lot is about 50 feet away. Reynolds said the main disruption from the coronavirus outbreak has been her frustration with "blanket regulations" around the country, which she said have not taken into consideration that situations might vary case by case, or park by park. She and her husband enjoy spending lots of time outdoors, and given the various closures around the country, this has become more difficult.
RVing is safe, she said, and in the past eight weeks the most dangerous part of her routine is the weekly trips to the supermarket.
"If this is happening for longer, would this make me say forget it? No," she said. "I think I am not doing anything different than if I was holed up in my home."