Rwanda Begins Drone Deliveries of Blood to Rural Hospitals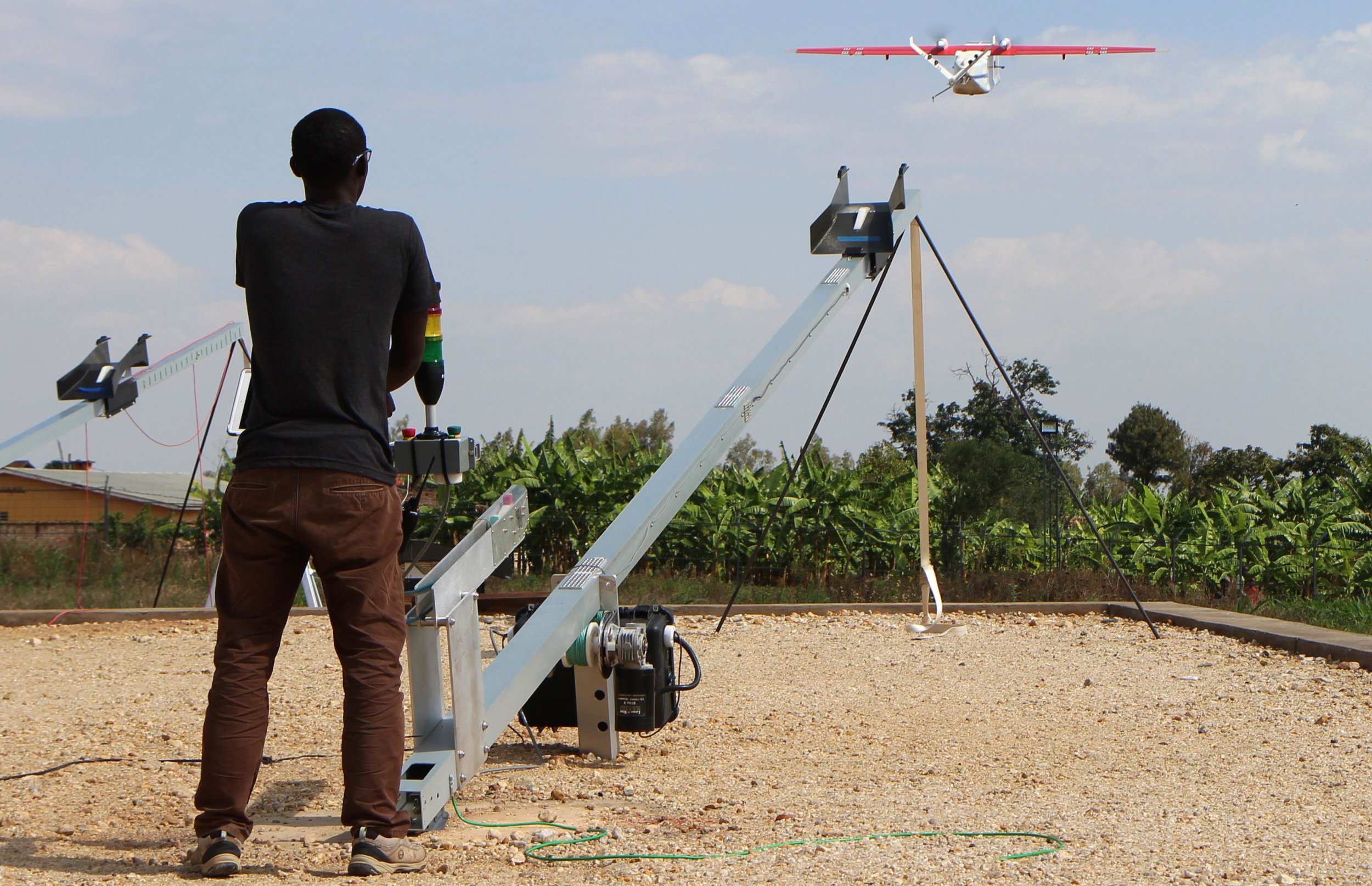 Rwanda has begun using drones to deliver blood to hospitals in rural areas of the country in what is thought to be the world's first regular national drone delivery system.
The program will use fixed-wing drones that automatically fly to their destinations—initially limited to 21 across Rwanda—and drop packages of blood, plasma and coagulants with parachutes attached.
Rwandan President Paul Kagame attended the opening of the program in Muhanga, central Rwanda, and even launched one of the drones from its catapult.
Silicon Valley-based startup Zipline manufactures the drones, which fly below 500 feet (152 meters) to avoid passenger aircraft airspace. The drones have an operational range of 93 miles (150 kilometers) but could theoretically fly much further. The U.S. company is made up of engineers who formerly worked with companies including Google, SpaceX and Boeing.
The drones are able to fly at 62 miles per hour (100 kilometers per hour) and could cut delivery times in rural parts of Rwanda, where poor road infrastructure can mean that medical supplies are not immediately available.
Kagame hailed the program as a "milestone" and said that the country would continue to embrace technological innovations as a means of solving societal problems. "We want to do more faster and do it in a way [that] Rwandans will be part of it, learn and be trained," Kagame said.
Commercial drone delivery programs have encountered obstacles elsewhere in Africa. Morocco, Kenya and Uganda have all imposed bans or restrictions on drone operation, while unlicensed drone users in Ghana can face up to 30 years in jail, according to the BBC.