Rwanda Follows Ethiopia and Presents 50 Percent Female Cabinet. How Far Behind Is the U.S.?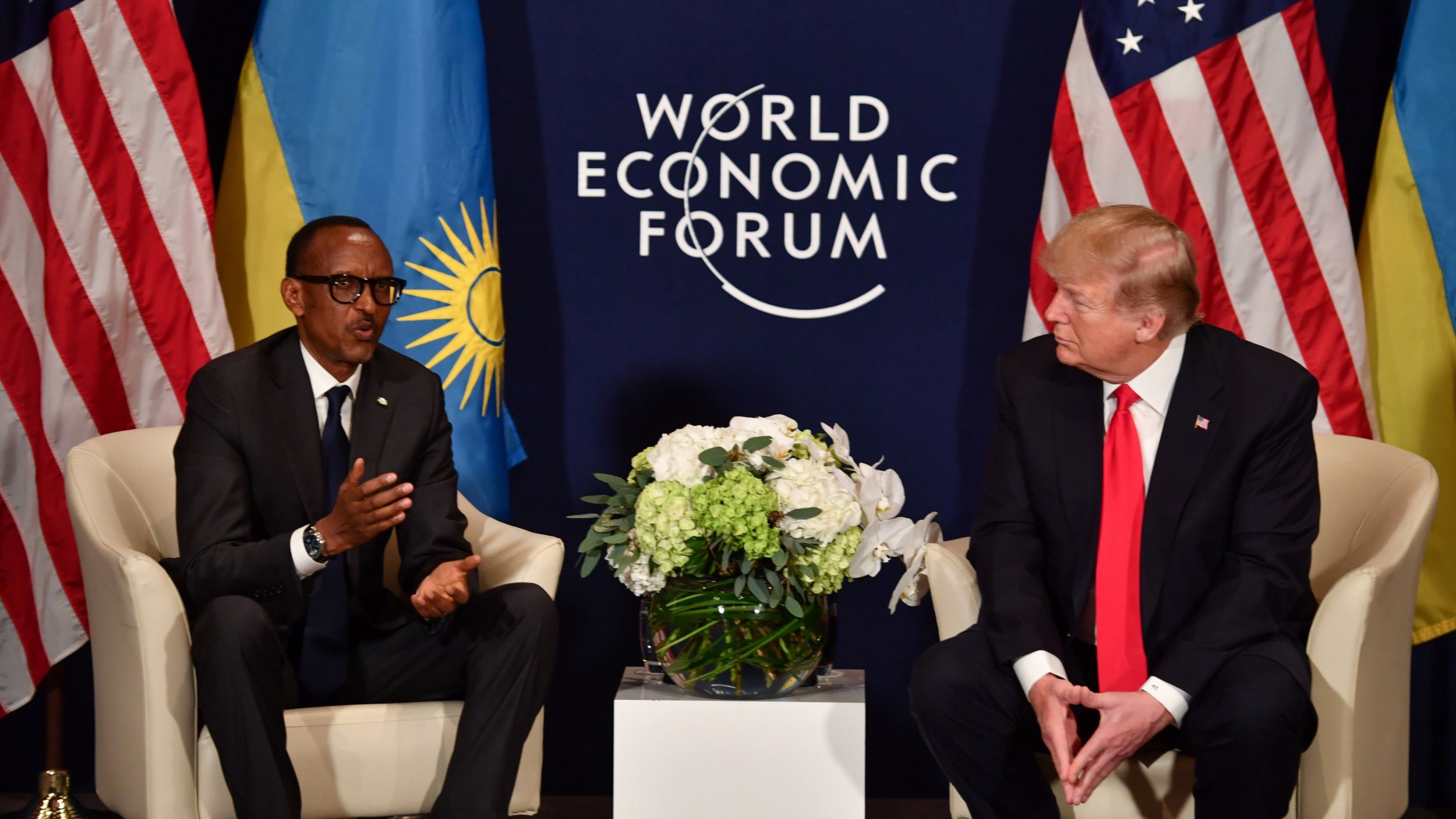 Just two days after Ethiopia became one of the few countries in the world to introduce a "gender-balanced" cabinet, Rwanda has joined its ranks.
On Thursday, Rwanda announced that women would be making up 50 percent of its now 26-seat cabinet.
The two African countries join a small number of countries, many European, in ensuring that women occupy at least half of their ministerial roles.
Rwanda has already received global attention for its efforts to encourage female representation in government: Sixty-one percent of the country's parliament are women.
In a statement shared on Twitter, Rwandan President Paul Kagame told women leaders, "A higher number of women in decision-making roles has led to a decrease in gender discrimination and gender-based crimes."
"This is not an exemption for men not to be involved. But you must play an important role in upholding the rights of women," the statement said.
How does the U.S. compare?
The U.S.'s northern neighbor, Canada, formed the country's first gender-equitable cabinet in 2015. But the U.S. has yet to achieve such a balance.
Earlier this year, the Trump administration touted the number of women President Donald Trump has appointed to senior-level positions on both his campaign and within his administration. But within the U.S. leader's cabinet, just over 27 percent of roles are held by women, with the cabinet composed of 16 men and six women.
That number is also lower than those of his more recent Democratic predecessors. Former President Barack Obama's administration saw women occupy 30 percent of cabinet positions during his first term. That number rose to 35 percent in his second term.
Meanwhile, 32 percent of senior-level cabinet positions were held by women during former President Bill Clinton's first term. During his second term, 41 percent were filled by women.
Women in high-level cabinet positions within the Trump administration currently include Central Intelligence Agency Director Gina Haspel; Homeland Security Secretary Kirstjen Nielsen, who was preceded by Elaine Duke, who served as acting secretary until Nielsen was confirmed as her replacement in December 2017; as well as United Nations Ambassador Nikki Haley, Education Secretary Betsy DeVos, Secretary of Transportation Elaine L. Chao and Linda E. McMahon, administrator of the Small Business Administration.
A number of other high-level positions in the White House have also been filled by women, including counselor to the president Kellyanne Conway, former White House press secretary Sarah Huckabee Sanders and Ivanka Trump, White House senior adviser and the U.S. leader's daughter.