Rwandan Genocide Suspect Arrested, With $5 Million Bounty on His Head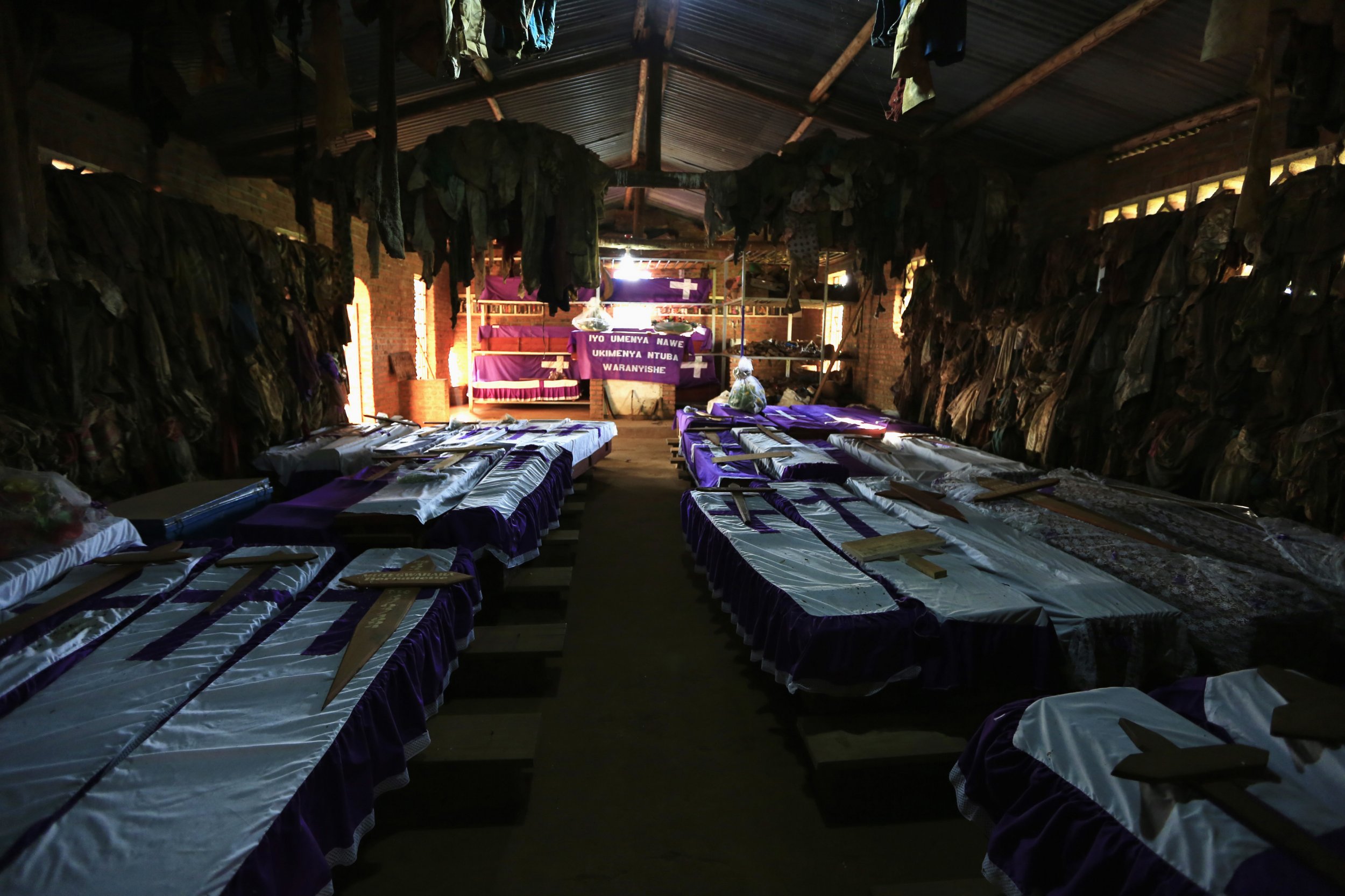 A Rwandan fugitive accused of killing thousands of people and orchestrating mass rapes during the 1994 genocide has been arrested, AFP reported.
Ladislas Ntaganzwa, 53, was the subject of a $5 million U.S. bounty for his alleged role in the genocide. He was arrested on Wednesday in Democratic Republic of Congo (DRC) and is likely to face trial in Rwanda. Some 800,000 people—mostly members of the minority Tutsi ethnic group, as well as some moderate Hutus—were killed in just three months between April and July 1994 by Hutu extremists.
The fugitive is alleged to have organized "the massacre of thousands of Tutsis at various locations [in Rwanda]" and to have overseen rape and sexual violence against many women, according to a statement from the United Nations (U.N.)-sponsored Mechanism for International Criminal Tribunals (MICT), as reported by AFP.
The U.S. bounty notice said that Ntaganzwa, who was a mayor in Rwanda's southern Butare Prefecture during the genocide, is accused of "helping establish, train, arm, and direct" the Interahamwe, a militia backed by the then-Rwandan government that were responsible for much of the mass killing. Ntaganzwa also stands accused of "making speeches calling for the elimination of Tutsis in the region and facilitating the killing of Tutsi refugees," the bounty notice said.
Ntaganzwa's arrest means that eight of the 90 people indicted by the U.N. International Criminal Tribunal for Rwanda remain at large.
On the occasion of the twentieth anniversary of the genocide in July 2014, U.N. Secretary-General Ban Ki-Moon said that the world would "never again" let a genocide occur in Rwanda. The U.N. has recently warned, however, that violence in Rwanda's neighbor Burundi, which has followed the controversial re-election of President Pierre Nkurunziza, is in danger of taking on "an ethnic dimension." Burundi is about 85 percent Hutu and 14 percent Tutsi and Rwandan President Paul Kagame has implored Burundi not to follow the same path as his country.