Ryan Adams Slams Accusations About Mandy Moore: 'Some Are Outright False'
Former Whiskeytown band member Ryan Adams responded to harassment allegations, published by The New York Times Wednesday, via a series of tweets.
"I am not a perfect man and I have made many mistakes. To anyone I have ever hurt, however unintentionally, I apologize deeply and unreservedly," the musician wrote.
"The picture that this article paints is upsettingly inaccurate. Some of its details are misrepresented; some are exaggerated; some are outright false," Adams continued. "I would never have inappropriate interactions with someone I thought was underage. Period."
The article alleges Adams "would turn domineering and vengeful, jerking away his offers of support when spurned, and subjecting women to emotional and verbal abuse, and harassment in texts and on social media."
Adams' ex-wife, This Is Us actress Mandy Moore shared her apparent negative experiences with him from when they met in 2007 to their divorce in 2018. Moore claims Adams was psychologically abusive and would "wield his influence in damaging ways."
"He would always tell me, 'You're not a real musician, because you don't play an instrument,'" Moore recounted in the article.
Another woman detailed misconduct by Adams, emerging musician Phoebe Bridgers. At the age of 20, the Stranger in the Alps singer became connected to Adams when he invited her to the Pax-Am studio in 2014.
"There was a mythology around him," she said. "It seemed like he had the power to propel people forward."
After the young, aspiring musician played one of her singles for Adams, he was very complimentary—comparing her to Bob Dylan. Following their meeting, Adams began sending flirty text messages and a relationship blossomed; however, the "Come Pick Me Up" singer became obsessive.
"He began barraging her with texts, insisting that she prove her whereabouts, or leave social situations to have phone sex, and threatening suicide if she didn't reply immediately," the article detailed.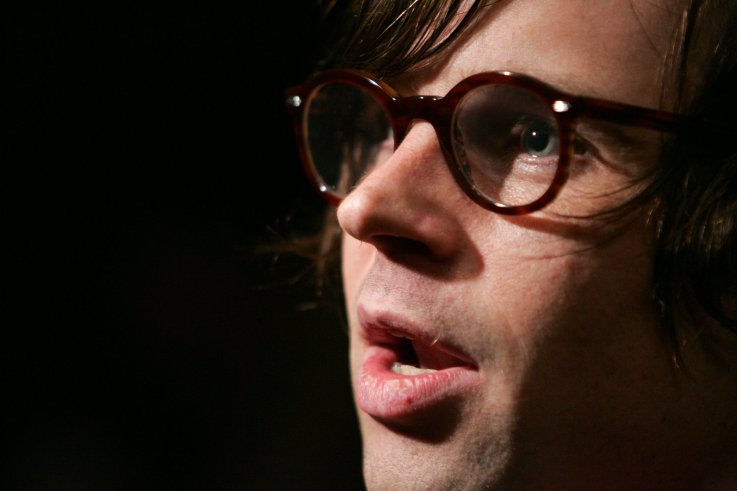 When their relationship ended, Bridgers claims Adams began to backtrack on releasing music they had previously recorded; however, in 2015, three songs were released giving Bridgers instant industry attention, but not without giving Adams most of the credit.
Bridgers alleges that Adams continued to pursue her and eventually invited her to tour with him in 2017. She agreed, but only because "it was a big opportunity before the release of her debut album."
"Then, the first day, he asked me to bring him something in his hotel room," she said. "I came upstairs and he was completely nude," Bridgers said.
Through his lawyer, Adams denied the event and called his relationship with Bridgers as "a brief, consensual fling."
Another allegation in the exposé alleged numerous inappropriate conversation Adams had with a girl named Ava. After discovering the talented bassist on Twitter, Ava and Adams began talking about starting a band, him as the producer, but then conversations turned to "sexual scenarios."
"I never see pics of you anymore," Adams wrote in November 2014, when he had just turned 40 and Ava was newly 16. "You were blowing my mind."
Days later, Ava received this text: "If people knew they would say I was like R Kelley lol."
Through his lawyer, Adams revealed he has had "communications online with various fans and aspiring musicians," but "does not recall having online communications with anyone related to anything outside of music."
The lawyer added that "if, in fact, this woman was underage, Mr. Adams was unaware."
A total of seven women accuse Adams of sexual misconduct and the musician denies all allegations.
Ryan Adams Slams Accusations About Mandy Moore: 'Some Are Outright False' | Culture