Ryan Goodman: Ten Highlights From Sessions's Testimony
This article first appeared on the Just Security site.
Yesterday's hearing with Attorney General Jeff Sessions before the Senate Intelligence Committee included the following ten highlights:
1. Sessions refused to answer many questions about his communications with the President: preserving option for executive privilege (read Julian Sanchez 's twitter feed for insights on this topic.)
2. Sessions refused to say whether or not President Trump referred to the Russia investigation as a reason for firing Comey (see #1).
3. Sessions admitted he never spoke to Comey about Comey's performance and never wrote a performance evaluation before recommending firing Comey.
4. Sessions remarkably said Comey's "recollection of what he said to me about his concern is consistent with my recollection" (Comey testified that he "took the opportunity to implore the Attorney General to prevent any future direct communication between the President and me.")
5. Sessions said his Chief of Staff was also in the conversation on February 15 with Comey and that his Chief of Staff also recalls that Sessions responded to Comey's concerns by reaffirming Department policy not to communicate with White House about investigations (Comey testified, to the contrary, that Sessions was silent in response to his concerns.)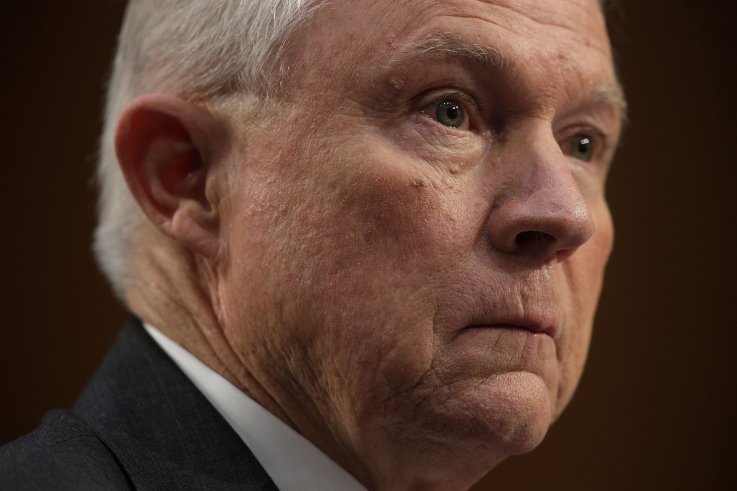 6. Sessions downplayed the significance of the President's speaking directly with the FBI director including clearing the room on February 14 (Sessions said, "That in itself is not problematic," but said that it is a problem if the communication is about an investigation.)
7. Sessions suggested Comey acted improperly by speaking with the President about an investigation, especially if Comey did so without Department clearance.
8. Sessions suggested Comey acted inappropriately by not reporting the President's statement about Michael Flynn to Acting Deputy Attorney General Dana Boente.
9. Sessions said he has never received an intelligence briefing on Russian campaign interference (regardless of connection to Trump campaign.)
10. Sessions pushed back hard on any notion that he knowingly had any meaningful interaction with a Russian official during the campaign other than the two occasions with the Russian Ambassador.
Ryan Goodman is co-editor-in-chief of Just Security and the Anne and Joel Ehrenkranz Professor of Law at New York University School of Law. He served as Special Counsel to the General Counsel of the Department of Defense (2015-16).
Ryan Goodman: Ten Highlights From Sessions's Testimony | Opinion