Newsweek
Ryan Kinney, Chief of Staff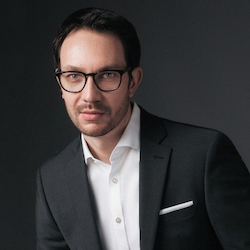 Ryan Kinney is an operations leader and trusted advisor with 14 years of experience driving revenue growth, leading business transformations, and creating solutions to successfully scale organizations.
In his role at Newsweek, Kinney is responsible for implementing Newsweek CEO Dev Pragad's vision through goal setting, collaboration, and execution.
Prior to Newsweek, Kinney served as a transformation consultant to organizations such as AARP and Guardian Life. Previously, Kinney held the role of Chief of Staff and Assistant Vice President at MetLife, where he helped launch MetLife's direct-to-consumer product and led the transformation of MetLife's direct sales organization.
Kinney earned his MBA from Columbia University and graduated summa cum laude from Binghamton University, where he was elected to Phi Beta Kappa.