Rio 2016: United States Apologizes For Olympic Swimmers' Behavior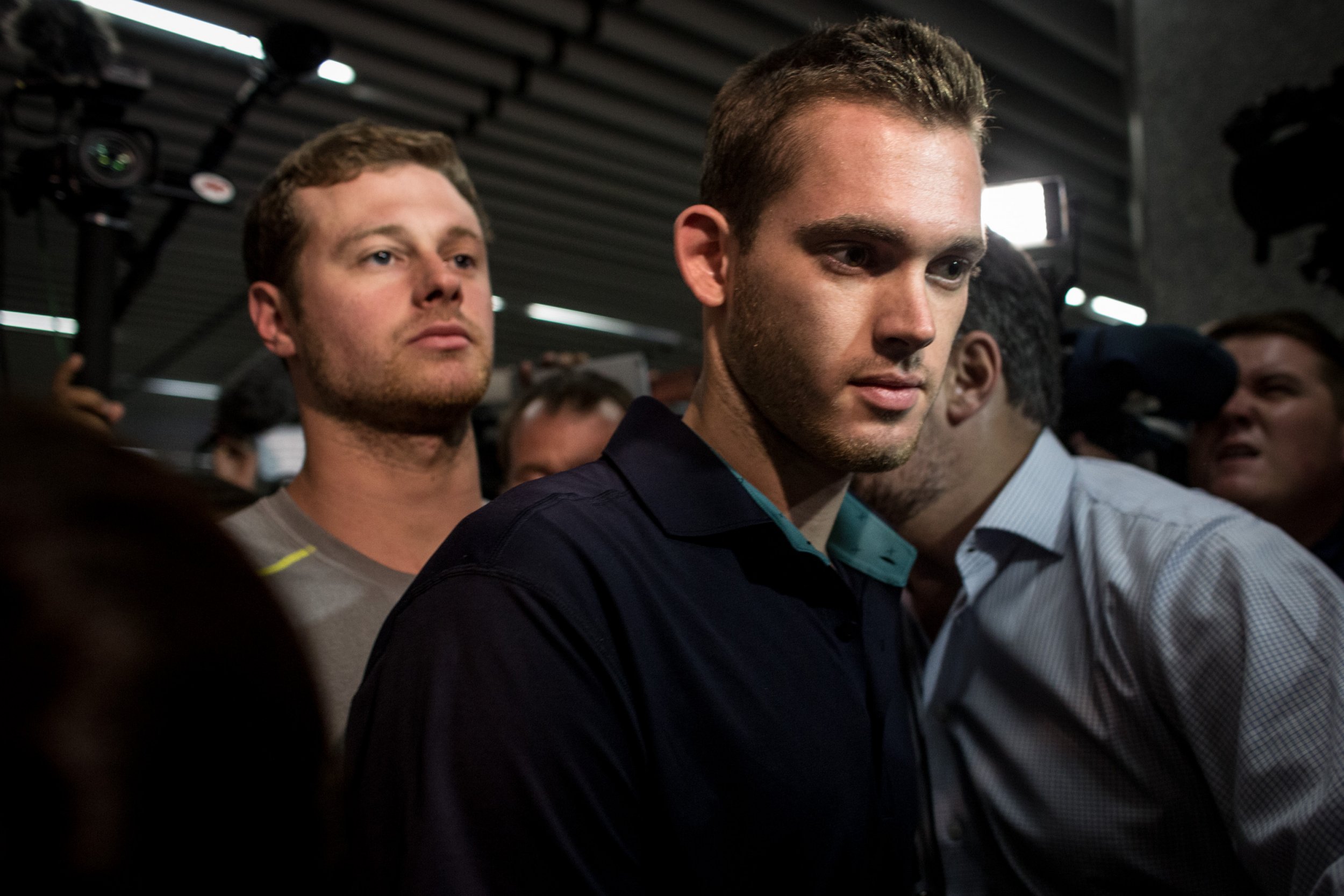 The United States Olympic Committee (USOC) has apologized for the behavior of four of its swimmers who falsely claimed they had been robbed at gunpoint at the Rio de Janeiro Games.
The USOC claimed the actions of Ryan Lochte, Gunnar Bentz, Jack Conger and James Feigen were "unacceptable" and "did not represent the values of Team USA."
The BBC reported that Brazilian police sources stated the reason for the swimmers' story was because they had smashed up a bathroom door in the petrol station in Barra da Tijuca, 16 kilometers from the Olympic Park.
Lochte's mother had originally raised the alarm when she told U.S. media on August 14 that her son had been robbed in Rio outside a petrol station.
The swimmer released a statement later that day claiming he was safe and well, but that a gun had been put to his head.
The IOC initially denied any knowledge of the incident. But reports then began to emerge suggesting inconsistencies in the group's story.
CCTV footage emerged apparently showing the swimmers laughing and joking as they re-entered the athletes' village, alongside another video that purportedly shows them being ordered out of the petrol station.
Lochte returned to the United States during the week, but Bentz and Conger were detained while on a plane about to take them back home. Feigen is still in Brazil, as his passport is being held by Brazilian authorities.