Ryan Lochte's Robbery Story Is Phonier Than His Hair Color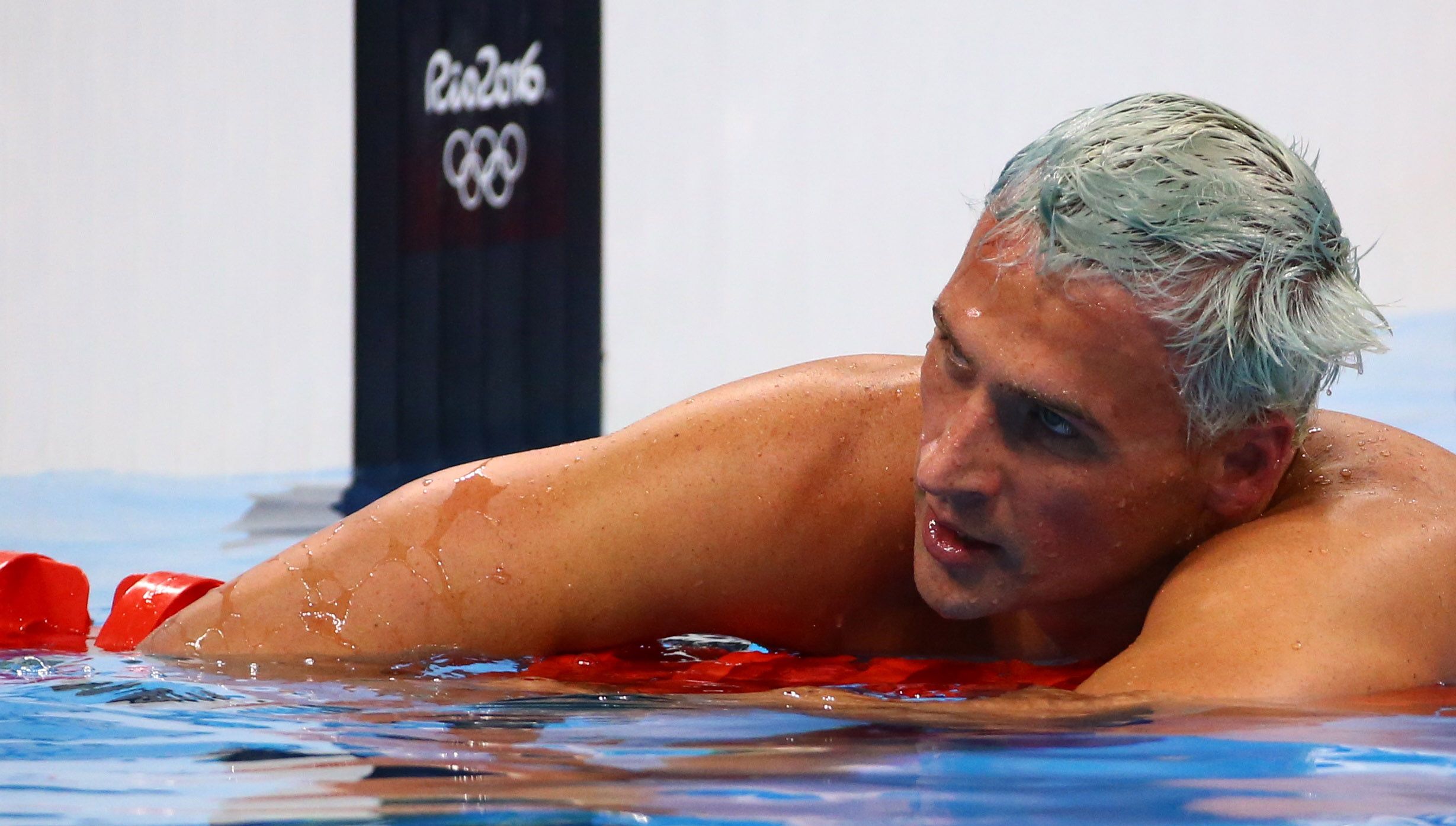 Somewhere, we imagine, security footage exists of Ryan Lochte and companions walking out of Sergio Mendes's estate, dragging a tiger by its leash, or mooning Christ the Redeemer. The Curious Incident of the Lochte in the Night-Time, which as this is being written is now playing in a movie theater in Rio de Janeiro, where a police press conference is being staged, is the most bizarre tale involving four men and one of the most dubious wee hours alibis since The Hangover. Did one of the three swimmers (Gunnar Bentz, Jack Conger or Jimmy Feigen) in Lochte's company pull his own tooth on a dare?
Last Sunday morning, America woke up to NBC airing the Olympic women's marathon as Twitter crackled with reports that Lochte and friends had been held up at gunpoint the night before. On one hand, it was harrowing to think of a six-time Olympic gold medalist having a gun pointed at his head; on the other, how refreshing to read of an Olympic athlete being robbed of something other than a gold medal. The main source of the story was an operative known only as "Ryan Lochte's Mother," who had shared her son's tale with a reporter from Fox.
The International Olympic Committee (IOC) swiftly rebutted Lochte's account, and suddenly the Rio Games had introduced its newest event: "Says Who?" Later on Sunday morning, Lochte had the unfortunate luck to run into NBC's Billy Bush, who interviewed him on the spot (this is why publicists exist), with the help of on-air colleague Kit Hoover's iPhone. This is what Lochte told Bush when asked what happened:
"I was with a couple swimmers. We were coming back from a friend's house and we got pulled over in our…taxi. And these guys came out with a badge. No lights, no nothing, just a police badge. They pulled us over. They pulled out their guns. Told the other swimmers to get down on the ground. They got down on the ground. I refused. I was like, 'We didn't do anything wrong, sooo, I'm not getting down on the ground.' And then the guy pulled out his gun, he cocked it, put it to my forehead and told me to get down on the ground and I was like, I put my hands up, I was like, 'Whatever.' He took my money, he took my wallet."
That anecdote might have supplanted "Let me tell you about the time I almost beat Michael Phelps" as Lochte's go-to Tinder story except for one problem: Security video would later sink it. (Doesn't anyone watch The Night Of?) By Thursday morning video was all over the web showing Lochte and his pals exiting a men's room at a Rio gas station and and being confronted by a red-shirted employee or two.
On Thursday morning, a Brazilian judge ordered Lochte's passport to be confiscated, but in a maneuver reminiscent of Argo, the 32-year-old swimmer had already returned to the United States. Two of his friends, Bentz and Conger, were less fortunate and were pulled off their flight.
By late Thursday afternoon, Fernando Veloso, Rio's chief of civil police, related an account that was about as close to Lochte's version as that silver medalist in the women's 800 freestyle was to Katie Ledecky. Yes, Lochte and his friends surrendered money ($20 in U.S. currency plus 100 Brazilian reals, or $31) to a man, and yes, a gun had been pointed in their direction.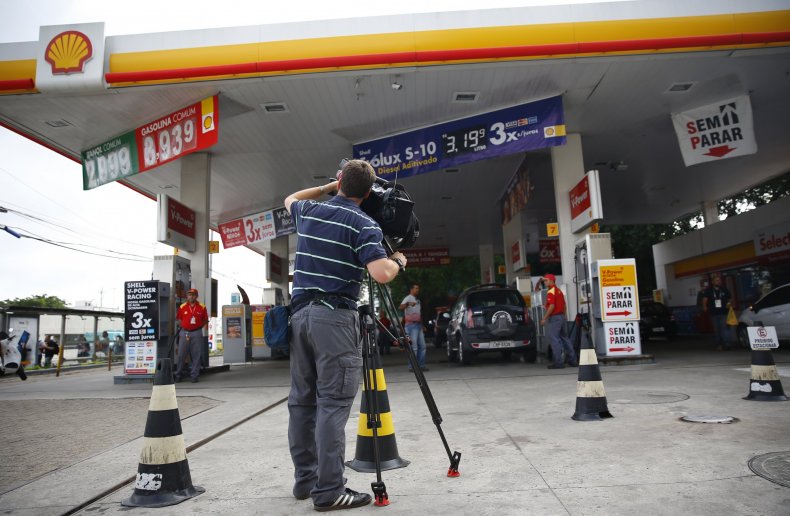 However, as the footage suggests and as Lochte's comrades eventually corroborated to police, the money was surrendered after the four American swimmers had broken into a locked bathroom at a gas station and vandalized it. They offered the money to a gas station employee as a means to rectify the situation before police arrived, and a gun was only pointed at them after one or more of them appeared agitated that they were being held.
What remains a mystery is why Lochte shared his version of the incident with his mother, how his mother came to relate such a story with Fox Sports in the early hours of Sunday morning, and the most pressing question of criminal activity: why Lochte recently dyed his hair green—or is it white?
Lochte is somewhere in the United States now as his three lesser-known teammates remain in Rio, complying with authorities. Last weekend, Lochte appeared on Today and promised that both he and Michael Phelps would be representing the United States in the pool in Tokyo four years from now. After Lochte's individual medley of duplicity, drama, double-talk and disappearance, swimming fans are like, whatever.