Ryan Murphy Says He Lost Backstroke Gold to 'Not Clean' Russian Evgeny Rylov
The first major doping allegation from the Tokyo Summer Olympics happened shortly after the men's 200-meter backstroke on Thursday night, which was late Friday morning in Japan. And it was an American accusing a Russian swimmer of being "not clean."
Shortly after the men's gold medal race ended, American Ryan Murphy said he won the silver medal instead of gold because race winner Evegny Rylov was "not clean" of performance-enhancing drugs.
Murphy, who was the defending Olympic champion and by far the best backstroke swimmer in America, was asked after the 200-meters if he thought the race was fair. He knew his true thoughts would probably get him into trouble, so he danced around the question and answered the parts he felt would be fair game for him to respond. He still felt like all swimmers weren't clean.
"I've got about 15 thoughts ... 13 of them would get me into a lot of trouble. It is what it is. I try not to get caught up in that," Murphy said in Swimming World magazine. "It is a huge mental drain on me to go throughout the year that I'm swimming in a race that's probably not clean, and that is what it is. The people that know a lot more about the situation made the decision they did. It frustrates me, but I have to swim the field that's next to me. I don't have the bandwidth to train for the Olympics at a very high level and try to lobby the people who are making the decisions that they're making the wrong decisions."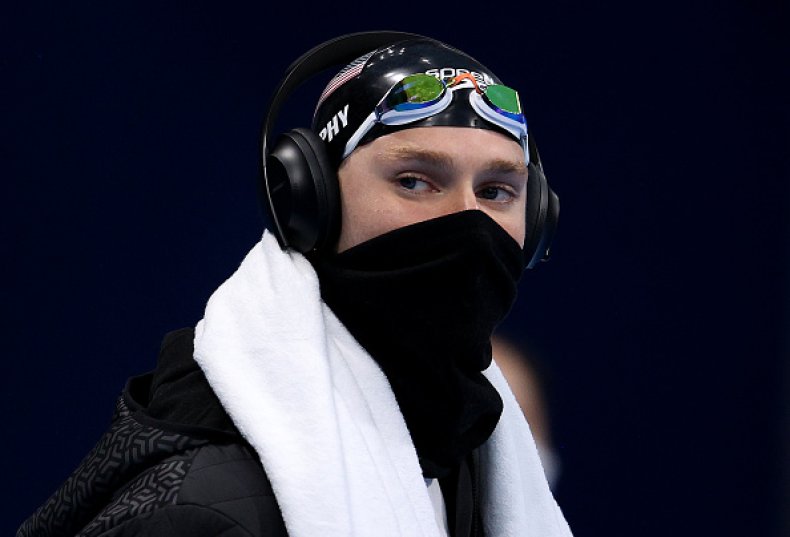 Rylov said he's "always been clean" and that Murphy can think whatever he wants.
"Ryan has all the right to think what he does and say what he says. The time will tell. He didn't accuse me of anything, so that's why I don't have anything against him," Rylov said. "I have always been for clean conditions (in the sport). I always do my tests and I'm devoting my whole life to this. I don't even know how to react to that."
This comes after Murphy won gold in both the 100- and 200-meter backstroke at the 2016 Rio de Janeiro Olympics, but won bronze in the 100 earlier in these Games and then silver on Friday.
This also comes as Russia has been banned from competing in major international events for a four-year span because of doping allegations. That ban included the 2020 Tokyo Olympics. Some Russian athletes were allowed to complete under the moniker "Russian Olympic Committee" that's otherwise seen as ROC in results and on TV.
Rylov blistered the field, swimming the race in 1 minute, 53.27 seconds, which is a new Olympic record. It was also nearly a full second ahead of Murphy's 1:54.15 time for the silver medal, and it was almost a second and a half faster than the 1:54.72 of Great Britain's Luke Greenbank.
American Bryce Mefford was fourth in the race.
Murphy saying the field was "not clean" has been the first major doping allegation that has surfaced since the Tokyo Games began last week.