Ryan Reynolds and Blake Lively have made a $200,000 donation to the NAACP legal defense fund amid criticism for previously having their wedding on a former plantation.
Lively and Reynolds, who are aged 32 and 43 respectively, took to Instagram on Sunday to speak out about the ongoing protests about police brutality following the death of George Floyd last week.
In a statement and call to action shared by both of them, the actors spoke about systemic racism, white privilege, and educating themselves and their children.
"We've never had to worry about preparing our kids for different rules of law or what might happen if we're pulled over in the car," they wrote.
"We don't know what it's like to experience that life day in and day out. We can't imagine feeling that kind of fear and anger."
The couple—who are parents to five-year-old James and three-year-old Inez—have faced criticism before for having their wedding reception on a former plantation. However, they appeared to address this backlash in the Instagram post when they explained they are "ashamed" about being previously uninformed.
"We're ashamed that in the past we've allowed ourselves to be uninformed about how deeply rooted systemic racism is," they said.
Their September 2012 wedding was held at Boone Hall Plantation in Charleston, South Carolina, a move that was met with widespread criticism, so much so that picture sharing platform Pinterest banned photos of plantation weddings in 2019.
A Pinterest spokesperson said at the time: "Weddings should be a symbol of love and unity. Plantations represent none of those things. We are working to limit the distribution of this content and accounts across our platform, and continue to not accept advertisements for them."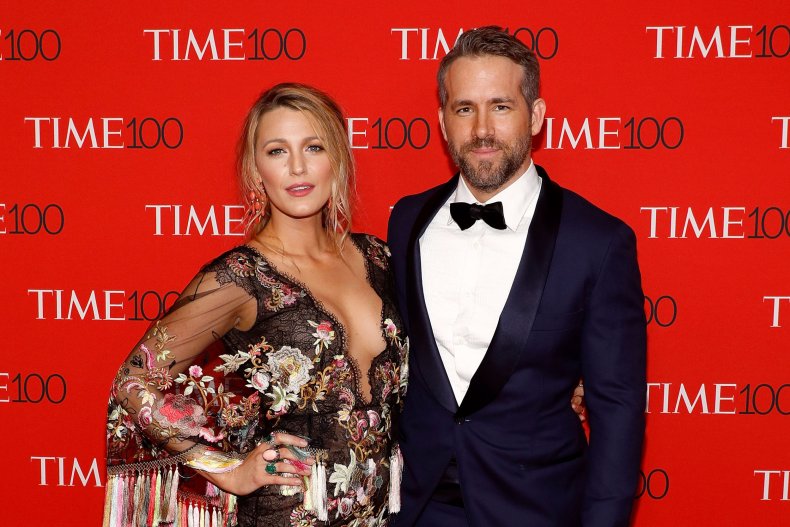 Civil rights group Color of Change wrote a letter to Pinterest asking them to ban content about weddings and events held at plantations, which read: "Plantations are physical reminders of one of the most horrific human rights abuses the world has ever seen. The wedding industry routinely denies the violent conditions Black people faced under chattel slavery by promoting plantations as romantic places to marry."
Blake and Lively's statement continued: "We've been teaching our children differently than the way our parents taught us. We want to educate ourselves about other people's experiences and talk to our kids about everything, all of it... especially our own complicity.
"We talk about our bias, blindness and our mistakes. We look back and see so many mistakes which have led us to deeply examine who we are and who we want to become. They've led us to huge avenues of education."
Blake and Lively's donation comes amid days of mass protests, some violent, all over the country following 46 year old Floyd's death while in police custody. Former police officer Derek Chauvin has since been charged with third-degree murder.
They ended the post by pledging to raise their kids so that "they'll do their best to never inflict pain on another bring consciously or unconsciously."
"It's the least we can do to honor not just George Floyd, Ahmaud Arbery, Breonna Taylor and Eric Garner, but all the black men and women who have been killed when a camera wasn't rolling," the said.
"Last week we contributed $200,000 to the NAACP Legal Defense Fund. We stand in awe of this organization and its leader, Sherrilyn Ifill. And this is just a start. We also pledge to stay educated and vote in every local election."
The NAACP's mission is to secure the political, educational, social, and economic equality of rights in order to eliminate race-based discrimination.
Newsweek has reached out to representatives of the couple for further comment.