Ryan Reynolds Cancels Birthday Twin Emilia Clarke's Day This Year
As far as Ryan Reynolds is concerned, there can only be one. The Deadpool star shares his birthday, October 23, with Emilia Clarke. However, this year, Reynolds decided to cancel Clarke's birthday.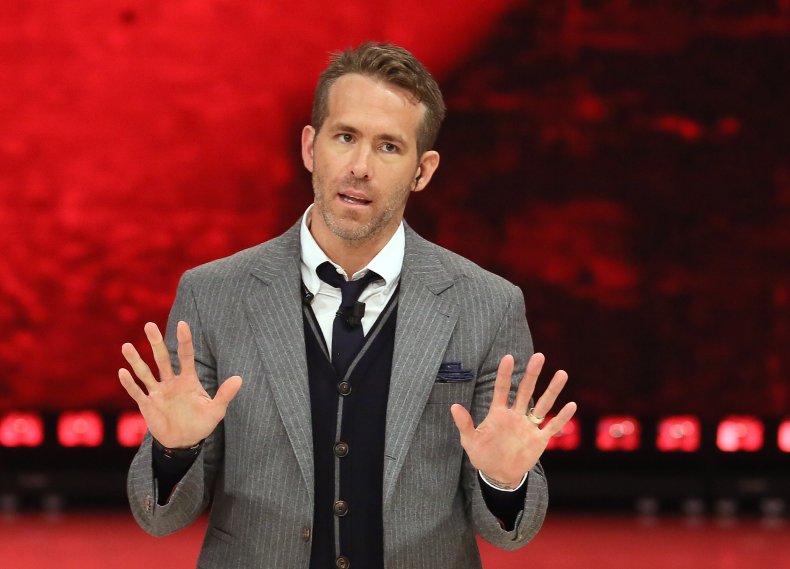 "So sorry. I moved her birthday this year. It was feeling a little crowded for me," he wrote on Friday morning in response to Maximum Effort's tweet.
Despite postponing the Mother of Dragon's birthday, the actor (who is a huge fan of trolling his friends) received well wishes from celebrities online.
Hugh Jackman, who has been in a friendly feud with Reynolds, shared a throwback picture of Reynolds, playing the drums in a horrendous patterned shirt. "Happy birthday lil' buddy!" he wrote. Reynolds said that the shirt was a "cry for help."
Jackman and Reynolds began goofing on each other in 2009, Insider revealed. Reynolds also pokes fun at Jackman in his Deadpool films.
The Jackman-Reynolds rivalry is well-known, and others couldn't help but riff on it. The Discussing Film Twitter account wished Reynolds a happy birthday as well. They jokingly shared pictures of Jackman, but listed several of Reynolds' films.
Jimmy Fallon shared a picture of when Reynolds appeared on his show, spitting water right at the talk show host. "Well this didn't age well. That's a lot of droplets," Fallon said, noting how the coronavirus spreads through droplets. "Happy birthday @VancityReynolds! Cheers to (probably) never doing this again."
Josh Gad also wished Reynolds a happy birthday, calling him the "Hugh Jackman of his generation" with a gif of Jackman.
Ellen DeGeneres wrote: "Happy Boston Cream Pie Day and Happy Birthday, @VancityReynolds! How could I resist posting a photo of this gorgeousness?" The television personality shared a picture of the decadent dessert.
Seth Rogen called Reynolds "wonderful," and shared a screenshot of Reynolds for his birthday, which appeared to be a screenshot a Google search for the term "generic handsome white man."
Rob McElhenney told Reynolds that he still looks great at 44, adding an image of Chris Hemsworth. So close!
As of publishing, Reynolds' wife Blake Lively had yet to wish her husband a happy birthday. However, fans can bet that she will share an unflattering picture of him, much like last year.
And, of course, Reynolds' native Canada gave him a birthday shoutout. "Hey @VancityReynolds, hope this tweet finds you well. We just wanted to pop into your feed and wish you a happy birthday on behalf of Canadians far and wide!" the official Twitter account for Canada wrote.
"Thanks for being you, eh?" they added.
Happy birthday Ryan Reynolds!