Secretary of Interior Ryan Zinke, Beset by Scandals, Will Leave Before Democratic Congress Begins Investigating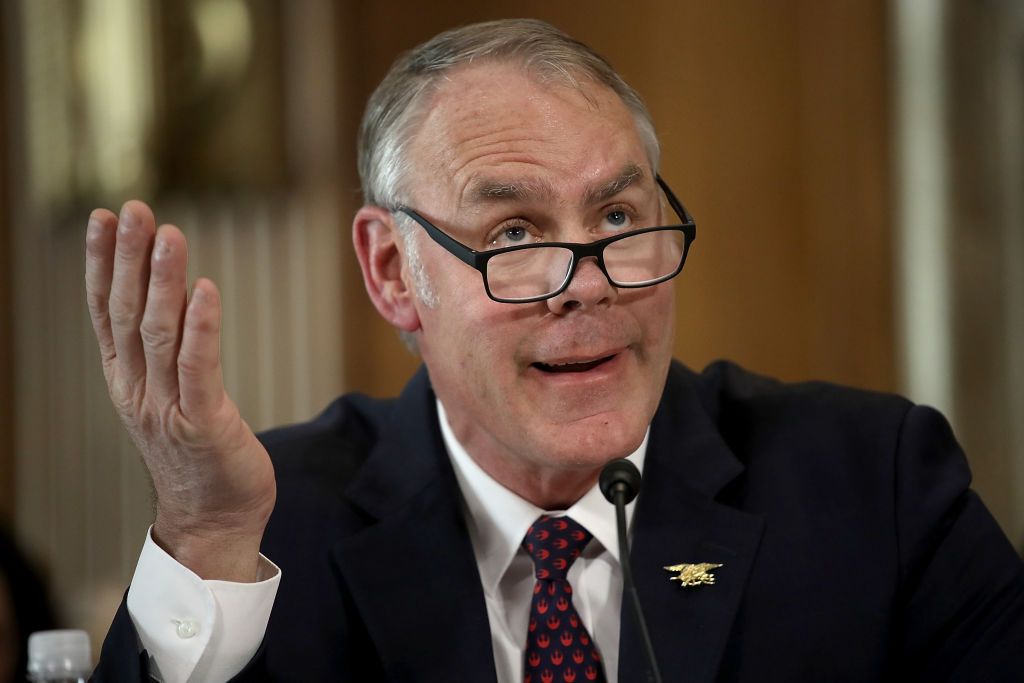 Interior Secretary Ryan Zinke will be leaving his position amid increasing pressure from several ethics inquiries, President Donald Trump said Saturday.
Trump tweeted early Saturday that Zinke "will be leaving the Administration at the end of the year after having served for a period of almost two years."
"Ryan has accomplished much during his tenure and I want to thank him for his service to our Nation," Trump wrote.
Trump did not specify whether Zinke had resigned or been fired, and said a new secretary of the interior will be announced next week. The president's nominee will then face Senate confirmation hearings.
Zinke has been investigated in over his business deals and travel expenses, and his parting with the administration comes weeks before Democrats take control of the House, when they plan to launch multiple probes into the Trump administration.
Incoming chairman of the House Natural Resources Committee, Representative Raul Griljalva of Arizona, said that he planned to compel Zinke to testify over over a lucrative land deal between his family and Halliburton chairman David Lesar in Whitefish, Montana, which had raised conflict of interest concerns.
He was facing mulitple internal ethics investigations by the department of interiors inspectors, as well as at least six probes by federal investigators.
A former Republican congressman from Montana, Zinke played a key role in the Trump administration's roll back of environmental regulations and bid to increase U.S. oil and coal production.
Bloomberg reports that Zinke is likely to be replaced by his deputy at the department of the interior, David Bernhardt, who is likely to continue the same policies.
Zinke has been criticized by envirommentalists for his role in cutting huge wilderness national monuments in Utah to a fraction of their size and proposing offshore oil drilling in the Arctic, Pacific and Atlantic.
"With an average of nearly one federal investigation opened into his conduct in office per month, Zinke's highly questionable ethics have finally caught up with him," said Nicole Ghio, senior fossil fuels program manager for the environmental group Friends of the Earth.