Ryan Zinke Says He Never Took a Private Jet Because the Plane He Flew on Had Propellers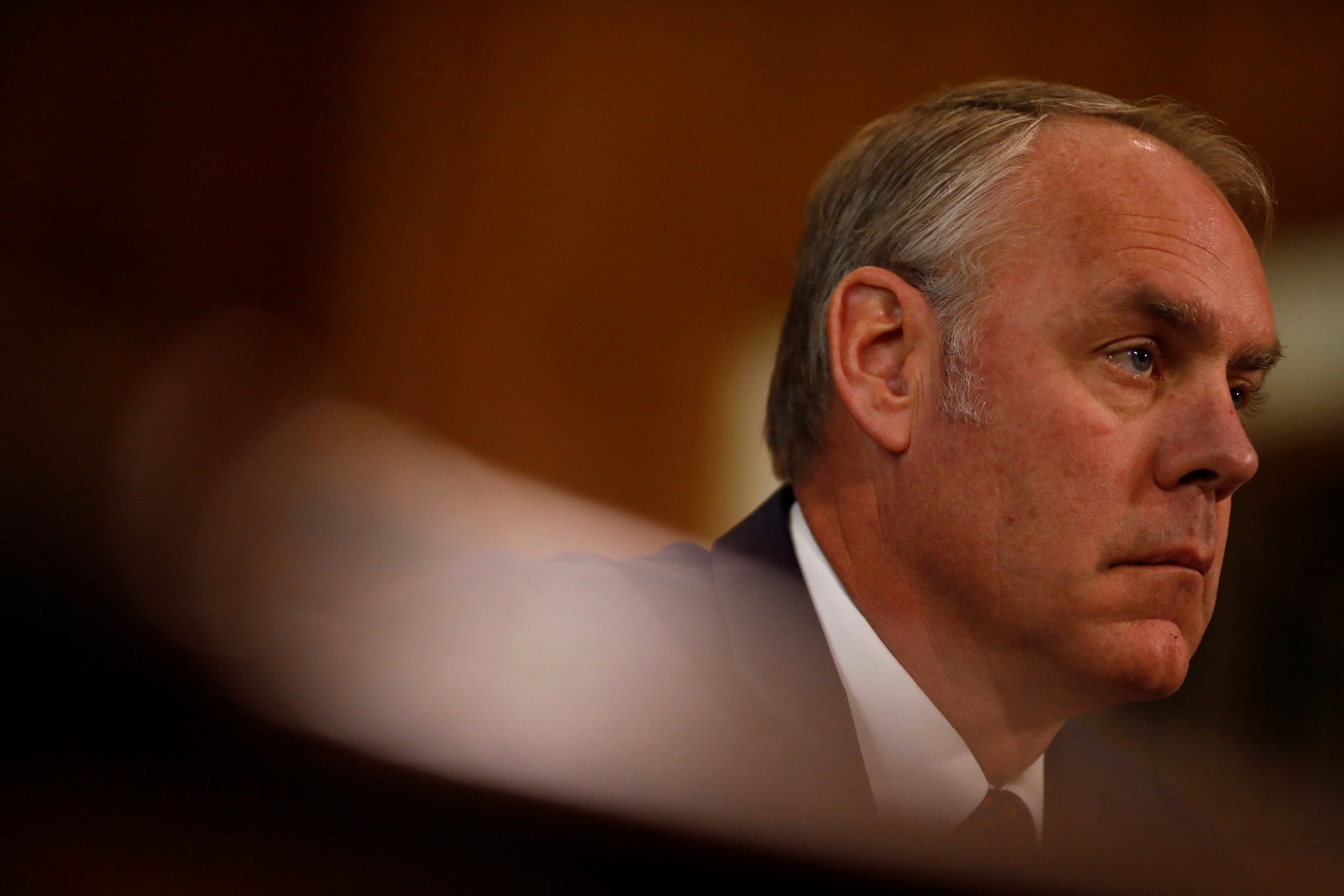 Trump's Secretary of the Interior, Ryan Zinke, has argued that he never took a private jet, because the planes he travelled on had propellers. He made the bizarre statement Tuesday as he faced questions in Congress about his spending of taxpayer dollars for a series of chartered flights.
"I never took a private jet anywhere," Zinke told Sen. Maria Cantwell, the ranking Democrat on the Energy and Natural Resources Committee, when she pressed him about three flights, including a $12,375 flight he made last spring from Las Vegas to Kalispell near his hometown in Montana.
Zinke pointed out that the plane, a Beechcraft King Air 200 owned by oil and gas executives, and the aircraft used during the other two flights, didn't have jet engines but were driven by propellers.
"To allege that it's a private jet is inappropriate, ma'am," Zinke said, calling the line of Cantwell's questions no more than "insults and innuendos."
Both the Office of Special Counsel and the Interior's Office of the Inspector General are investigating Zinke. Government officials are instructed to only fly commercial unless there is no other option.
Zinke was criticized last December for a $6,250 helicopter ride he took in July between Virginia and Washington so that he could ride horses with Vice President Mike Pence.
The Trump official bristled at questions about these flights and an Associated Press report that his office is having three sets of double doors upgraded at a cost of $139,000. A spokeswoman for Zinke told AP last week that Zinke did not know about the contract.
He is one of several members of Trump's cabinet who have come under investigation by department watchdogs for their spending of taxpayer dollars.
Read more: Ryan Zinke spent $139K on doors—here are all the Trump officials accused of misspending taxpayer dollars
"I resent the fact of your insults, I resent the fact they're misleading, I resent the fact of the doors," Zinke told Cantwell when she asked him about how he could justify hiking fees at popular national parks.
Zinke has proposed doubling entry fees in some cases and argued that too many people get in for free, including veterans and the disabled.
"When you give discounted or free passes to elderly, fourth graders, veterans, disabled, and you do it by the carload, there's not a whole lot of people who actually pay at our front door," Zinke said during the hearing. The hike is meant to fill a $11 billion park maintenance backlog.
"Some of our principal parks are loved to death," Zinke said.
During the hearing Democrat Sen. Ron Wyden said that voting to confirm Zinke was "one of the biggest regrets of my time in public service."