Ryan Zinke, Donald Trump's Pick for Interior, Defies Easy Labels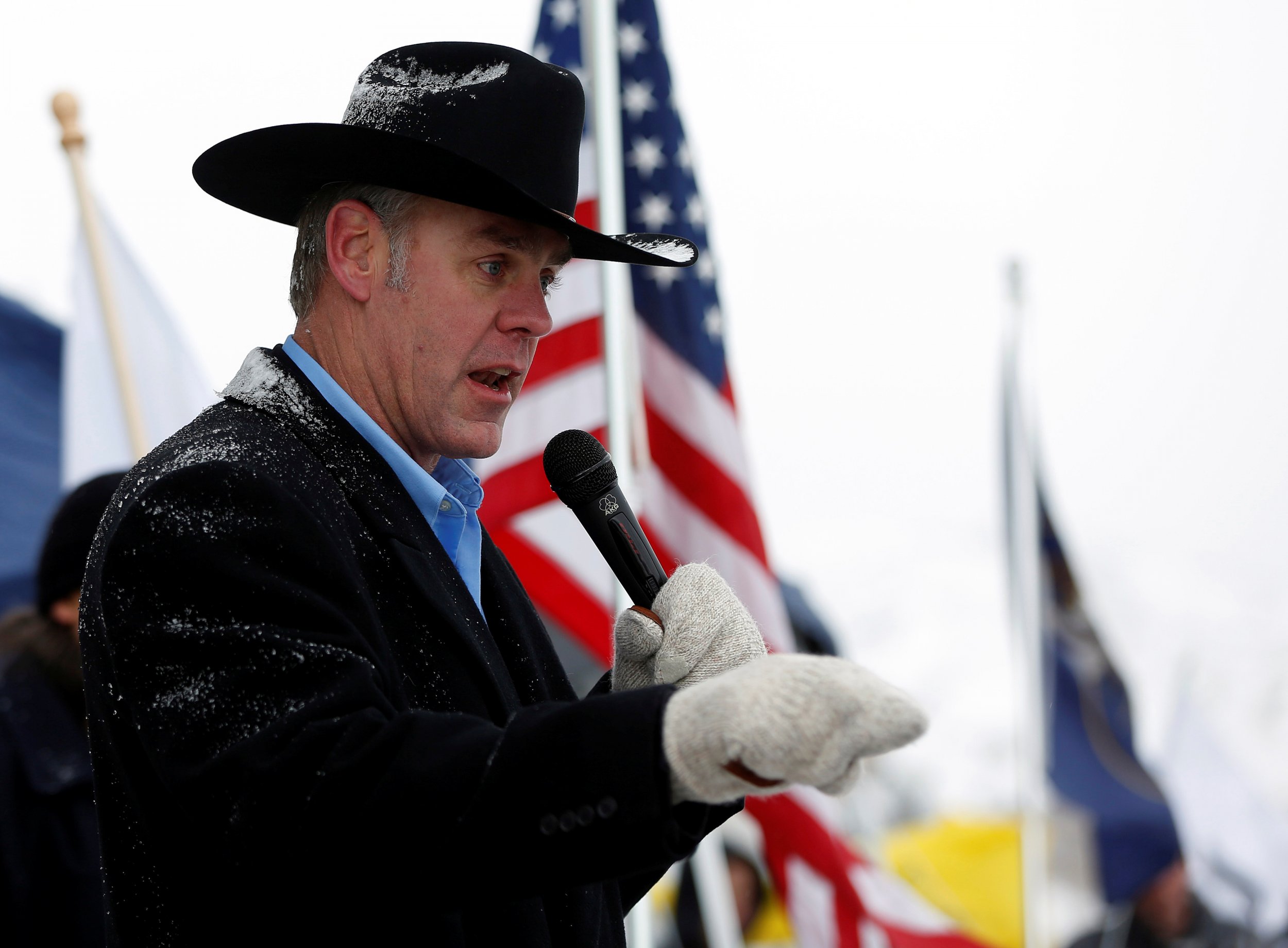 It was a surprise when Donald Trump tapped Ryan Zinke, a first-term congressman, to be his Secretary of the Interior. Zinke spent 23 years with the Navy Seals, rising in the ranks before returning home to his native Montana to begin a political career that took him through the state house and to the state's at-large seat in Congress. Trump was expected to name Cathy McMorris-Rodgers, a Washington state congresswoman and a member of Republican leadership, to head the 167-year old department. But Zinke caught the eye of Donald Trump, Jr. and Eric Trump, the president's oldest sons, who are avid hunters. Given Zinke's military background, it's no wonder that a president who has already selected two generals to serve in his cabinet would invite another military commander.
A quarterback at Whitefish High School, Zinke was recruited by the University of Oregon before picking up an MBA and starting a military career that made him a leader of special forces in the Iraq war. He likens himself to the most macho president, calling himself a Teddy Roosevelt Republican, by which he means that he favors preserving the outdoors like the president who greatly expanded America's public lands.
Of course, preservation means different things to different people. Environmental groups for the most part are predictably despondent about the nomination. The League of Conservation Voters gives Zinke a 3 percent rating on his congressional record. But hunter and angler groups are more favorably disposed, and Zinke, like Trump, opposed a plank in the Republican platform that called for the transfer of most federal lands back to the states.
At issue is the little understood Interior Department, whose purview includes the National Park Service, the U.S. Fish and Wildlife Service and vast public lands under the Bureau of Land Management. Some 20 percent of the American land mass is under the department's jurisdiction, most of it in the west, which is why only a handful of interior secretaries since World War II have come from the east. Like Zinke, most are statewide politicians such as Dirk Kempthorne, the former governor of Idaho, who served in the job under President George W. Bush, and Bruce Babbitt, the former Arizona governor, who held the post under President Bill Clinton. The current secretary, Sally Jewell had a career that embodies the tensions in the system. She was CEO of REI, the recreation company, but also an engineer for what was then Mobil Oil.
The department is supposed to balance the interests of preserving the land while allowing its resources to be developed. It's been a yin and yang with Republicans favoring more mining, logging and other development while Democrats have favored less. Zinke is likely to be a part of this continuum but few expect him to swing to the far right like James Watt, Ronald Reagan's first short-lived Interior Secretary, who, among other things, banned the Beach Boys from singing at the annual July 4th celebration on the National Mall because they attracted a "bad element." Watt's final straw before being fired was a crack about diversity in which he said that one of his commissions included "a woman, two Jews and a cripple." That's not Zinke's style and, in fact, he enjoys very good relations with Montana's Indian tribal leaders. (The Department of Interior encompasses the Bureau of Indian Affairs, which is the leading government agency for Native American issues.)
Environmentalists are poised to be disappointed by Zinke's tenure. But they have been surprised before. Wally Hickle, Richard Nixon's first secretary of the Interior and a former governor of Alaska, was opposed by environmentalists when he was nominated but they found him far less antithetical once he settled into the secretary's mammoth office, often considered the second best in Washington, with its majestic views of the Potomac. Hickle actually was forced out of his job over differences with Nixon over Vietnam and the shooting at Kent State University in Ohio in 1970 that left four antiwar protestors dead.
These are different times, of course. Nixon wasn't everything the ecology movement, as it was then known, wanted but he did create the Environmental Protection Agency and signed the Clean Air and Clean Water Acts. There's nothing about Trump, with his extravagant promises to the coal industry, that suggests any such interest. But Zinke, a geology major in college, has allowed for the influence of man-made climate change although he's given some wavering statements, too. He quit his post as a member of the GOP platform committee rather than sign on to that party plank calling for a transfer of federal lands. He's backed full funding of the Land and Water Conservation Fund, which outdoor groups favor. All of this makes him interesting and one to watch in the Trump cabinet and beyond.
Read more at Newsweek.com:
—Trump chooses Montana's Zinke for Interior
— Exxon CEO Tillerson nominated for State
— Environmentalists outraged over Trump's EPA pick