Ryanair Passengers Threaten £315 Million Legal Action Over 'Hidden' Fees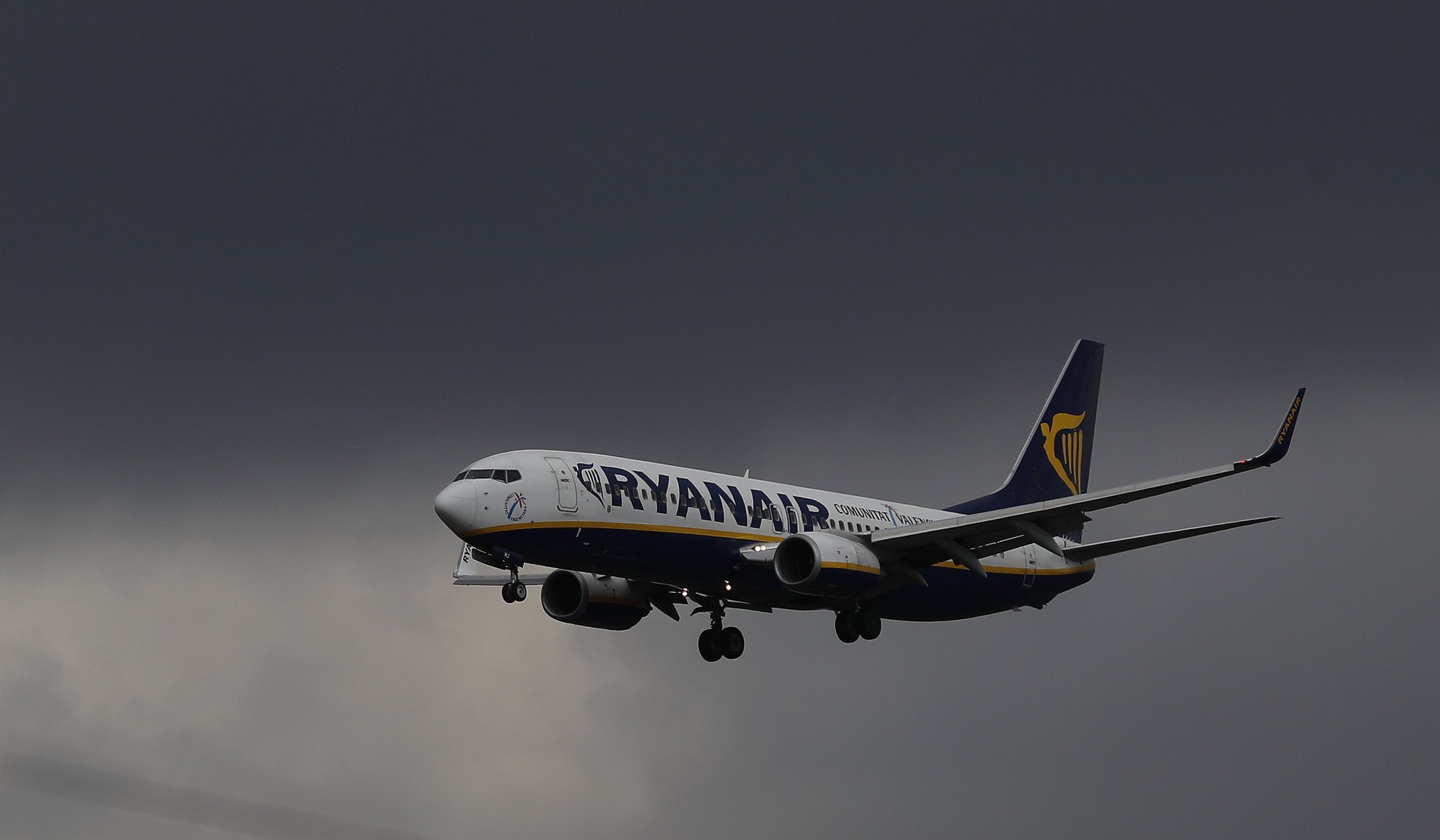 Ryanair, the low-cost Irish airline, could be sued for up to £315 million by passengers threatening legal action over "hidden" charges.
Michael Green, a Cambridge University law graduate and founder of Casehub, an online platform calling itself a "community-driven regulator," launched an online campaign Sunday demanding compensation for all Ryanair passengers who have paid "unfair" fees.
According to Green, the budget airline charges £160 to correct a spelling mistake on a ticket, £15 to re-issue a boarding pass, and £45 to check-in at the airport rather than online. Over 5,000 passengers wanting their money back have joined the campaign, Green said, in favor of legal action against Europe's most profitable airline.
Green collated the costs of all fees levied by the airline from 2009 to 2016 in a spreadsheet, which he has shared with Newsweek.
"I want to try to enforce consumer law in a broader sense because the regulators are rubbish," he said. "The Office of Fair Trading was shut down after the payday lending fiasco in 2014, which left so many people in debt due to a total lack of regulation. Now we have a combination of the Financial Conduct Authority for financial claims and the Competition and Markets Authority who are still finding their feet.
"Ryanair won't be affected by £315 million [in compensation] at all because the airline makes tons of money. If you look at their operating margins they are about 2.5 times more profitable than British Airways. But that's not the point. For the majority of passengers who pay these fees, £70 is a lot of money—a week's worth of food in some cases. So this campaign is about getting people their money back and enforcing the principle of consumer law."
Green adds that none of the extra fees levied by the budget airline are legitimate.
"These fees shouldn't exist at all in the first place," he tells Newsweek. "You buy your ticket and that in itself shows an intent to fly. The boarding pass is superfluous because it's just the barcode which matters. The fact that Ryanair is reprinting it—there's no reissuing going on so there shouldn't be a charge. And obviously, spelling mistakes shouldn't be subject to a fee."
Green is confident that he will recruit the 75,000 claimants required to push forward his case against Ryanair.
When asked about the campaign to sue the company, a spokesperson for the low-cost airline, which carried an estimated 107.4 million passengers in the 12 months to April, told The Times: "We don't comment on speculation."