Ryanair Passenger Who Went on Racist Rant at 77-year-old Black Woman Says He Had 'a Fit of Temper'
A man whose racist rant at a fellow plane passenger went viral has apologized for his behavior and denied that he is a racist.
David Mesher was filmed on the Ryanair flight from Barcelona, Spain, to London on October 19, where he hurled insults at 77-year-old Delsie Gayle when he tried to get to the window seat.
He shouted at her: "Don't talk to me in a foreign language, you stupid ugly cow!"—in reference to her Jamaican accent—before making a racial slur.
The shocking footage was viewed millions of times on social media and prompted a police investigation into possible racism.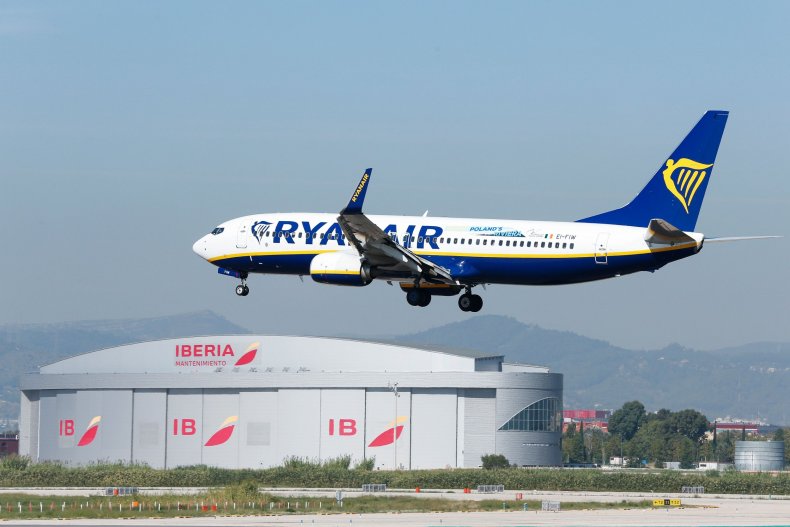 But Mesher told British television Friday morning that he had tried to get to the window seat and asked Gayle to move aside.
"I said, 'I have got to get to the window seat,' and there didn't seem to be any response. And I then asked her again, and she didn't seem to want to get up. I probably lost my temper a bit and ordered her to get up," Mesher said, adding that he "absolutely" regrets his behavior.
"I'm not a racist person by any means, and it's just a fit of temper at the time, I think. I apologize for all the distress you've had there and since," he said on ITV's Good Morning program on Friday.
However Gayle said she did not accept the apology and told the program, "You must forget and forgive, but it's going to take a long time for me to get over what he has done to me."
Her daughter Carol Gayle, said, "He says he wasn't racist, he wouldn't be saying words like that if he wasn't racist."
The two women criticized Ryanair, saying they have not yet heard from the airline.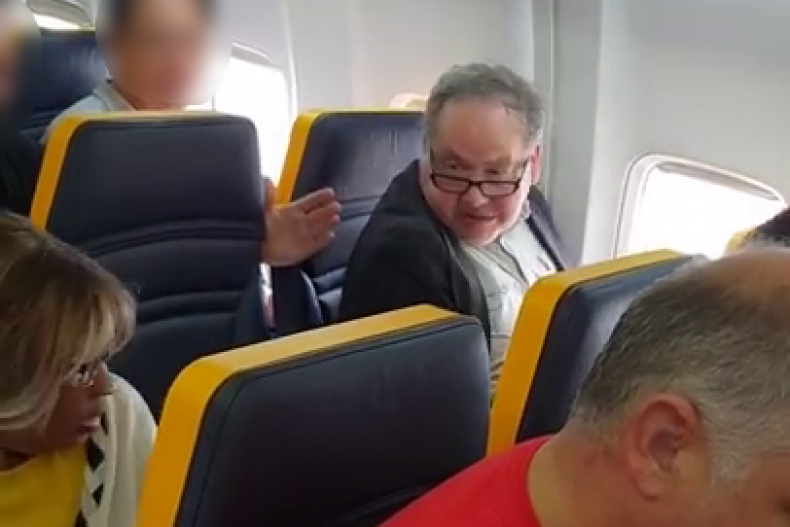 Ryanair said that it had reported the video to Essex police on October 21 and that its Spanish cabin crew were aware of an argument between the passengers but did not know about the racist comments until they were shown the video after the flight landed.
The crew separated the passengers by offering to move one of them to another seat. The airline said it wrote, by email and letter, to the elder Gayle to apologize.
"We believe that by reporting this matter immediately to the Essex Police and by apologizing in writing to this customer early on Sunday morning, Ryanair treated it with the urgency and seriousness it warranted," the airline's Robin Kiely said in a statement posted to Twitter.