Ryanair Passengers Bleed from Ears after Flight Loses Cabin Pressure, Makes Emergency Landing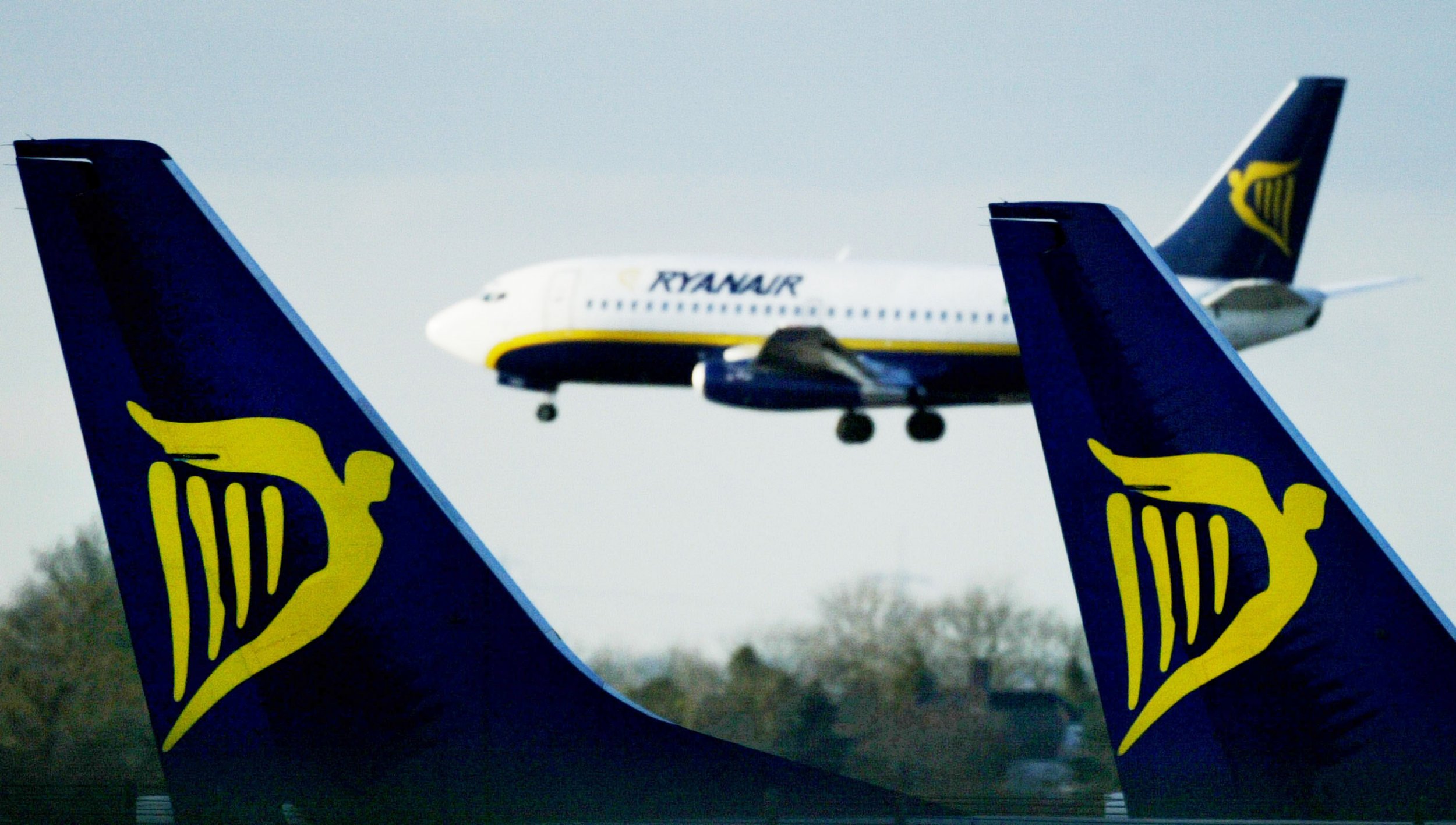 Dozens of passengers on-board a low budget aircraft were hospitalized on Friday, some reportedly bleeding from the ears, after their flight lost cabin pressure and made an emergency landing in Germany, according to police.
Crew on-board RyanAir flight FR7312 from Dublin, Ireland, to Zadar, Croatia in eastern Europe, were forced to make an emergency landing at Frankfurt-Hahn airport when the aircraft loss cabin pressure.
According to tracking website flightradar24.com the aircraft descended from 26,000 to around 3,000 feet in seven minutes.
A spokesperson for the German police told Reuters 33 of the 189 passengers hospitalized on Friday, and some were bleeding from the ears. A number of passengers were receiving treatment on Saturday.
Passenger Miomir Todorovic shared an image on Facebook appearing oxygen masks dangling from the aircraft's ceiling after the plane lost altitude.
Ryanair did not immediately respond to a request for comment. According to U.K.-based broadcaster Sky News, the airline said in a statement: "In line with standard procedure, the crew deployed oxygen masks and initiated a controlled descent.
"The aircraft landed normally and customers disembarked, where a small number received medical attention as a precaution.
The firm "sincerely apologized for any inconvenience."
Passengers criticized Ryanair, a low-budget airline which has been criticized in the past for its customer service, for their treatment following the emergency landing.
A tweet from passenger Minerva Galvan appeared to show the blood of a fellow passenger in an oxygen mask, and claimed "she cannot fly due to her injuries."
"We are still in the Frankfurt-Hahn. No information, no alternatives, no place to rest," she wrote.
Another passenger, Paul Wiseman, claimed he was sleeping on a military base camp bed.
Sarah McGarry from County Meath, Ireland, described her experiences on-board the flight to The Irish Times from what she described as the basement at Frankfurt Hahn airport where she was staying overnight.
She said oxygen masks came down in the aircraft and passengers were "left in darkness for 15 minutes" until they were "finally" told they were heading to Germany.
The airline offered passengers €10 voucher to buy food, and children were "left without water, they've had no lunch provided to them," she claimed.
Conor Brennan, 21, told The Irish Times of the descent: "My ears felt like they were going to explode."
RyanAir said in a statement customers were "provided with refreshment vouches and hotel accommodate was authorized, however there was a shortage of available accommodation."