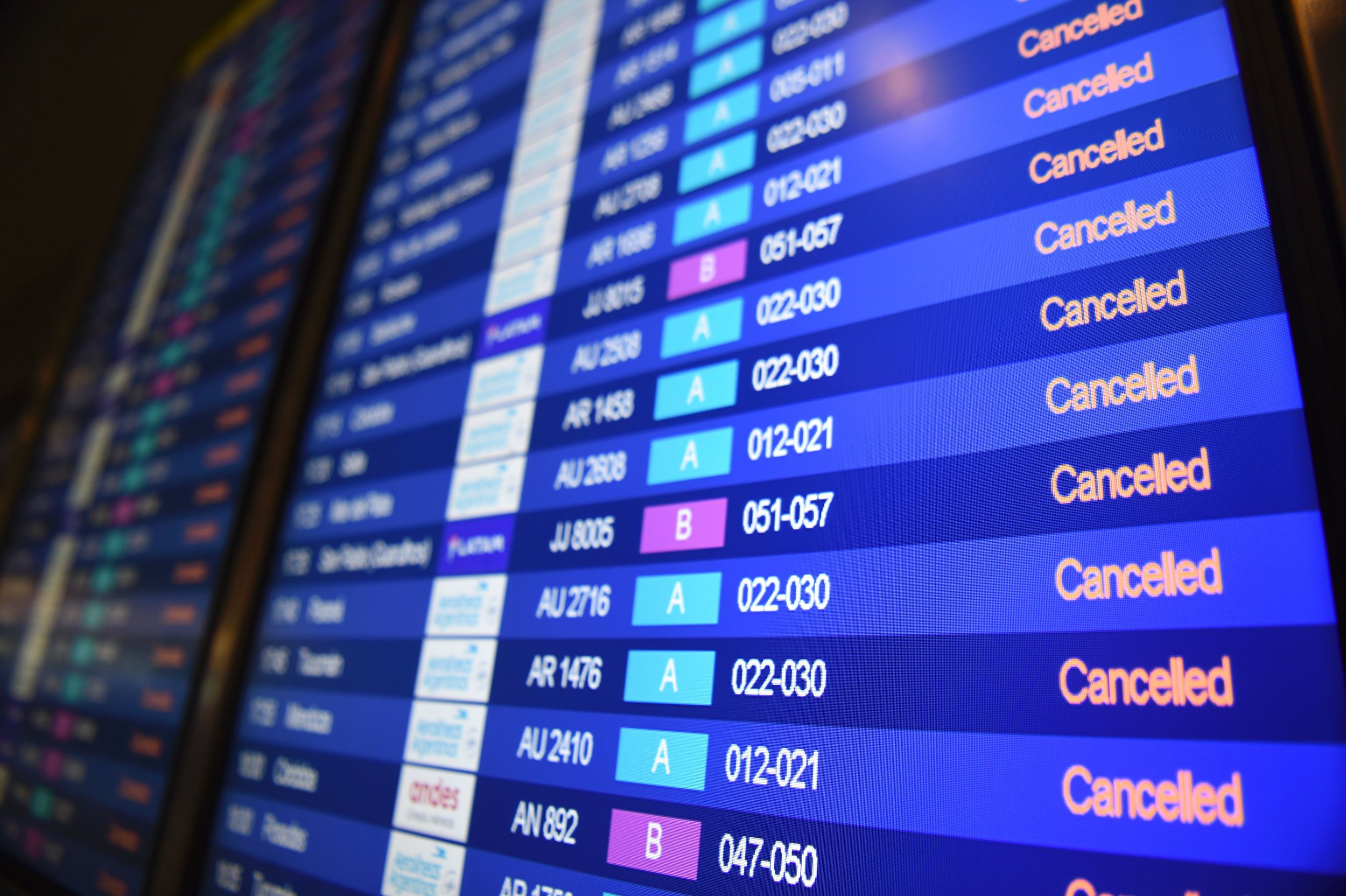 Multiple crew strikes in various countries caused Ryanair to cancel a massive number of flights during peak holiday season and issue refunds or flight changes for passengers.
In a statement on Twitter on Tuesday, Ryanair announced that 25 flights between the United Kingdom and Ireland on July 20 were being canceled because of an "unnecessary strike" planned by 25 percent of the company's Irish pilots.
"This second strike is unnecessary because Ryanair has already given them written proposals that address their concerns about seniority—even though FORSA and the pilots committee don't understand that their demands will damage Irish pilots' prospects," Ryanair said in the statement.
Ryanair went on to say that its pilots enjoy "the best working conditions of perhaps any group of Irish workers," and are pursuing demands that they "don't understand and can't explain." The cancellations affected 4,000 guests, according to a tweet by Ryanair. Summer holiday in the United Kingdom begins for most schools on July 20, according to The Daily Express, and is regarded as one of the busiest times of year for traveling.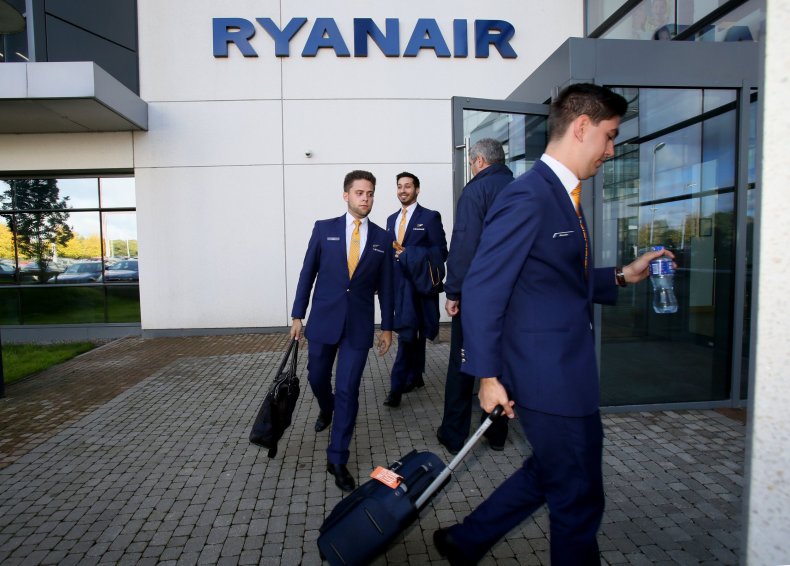 On Wednesday, Ryanair announced another set of cancellations due to planned cabin crew strikes in Belgium, Portugal and Spain in a press release sent to Newsweek. Almost 50,000 customers on up to 600 flights were notified that their flights traveling to or from Belgium, Portugal and Spain on July 25 and 26 had been canceled. Passengers were given the option to rebook on alternative flights during the seven days prior or following their canceled flight or obtain a full refund of their airfare.
"Given that Ryanair cabin crew enjoy great pay—up to €40,000 p.a. [about $46,560 per annum] (in countries with high youth unemployment)—industry leading rosters (14 days off each month), great sales commissions, uniform allowances and sick pay, these strikes are entirely unjustified and will achieve nothing other than to disrupt family holidays, and benefit competitor airlines in Belgium, Portugal, and Spain," Ryanair Chief Marketing Officer Kenny Jacobs said in a statement.
On Thursday, Ryanair shared an update on Twitter that said more than 75 percent of the 50,000 customers affected by the strike were put on alternative flights or had applied for full refunds.
The airline also shared a letter sent to FORSA official Angela Kirk on Thursday that called the Irish trade union's lack of response "unacceptable." If the third strike scheduled for Tuesday, July 24, isn't called off by 7 p.m. GMT, Ryanair said the company will cancel 16 of Tuesday's flights.
Ryanair recognized trade unions in December, according to The Independent, and while the airline believes it's been working constructively, workers claim it hasn't had any significant negotiation.