Virginia to Stop Recognizing Concealed Gun Permits From 25 States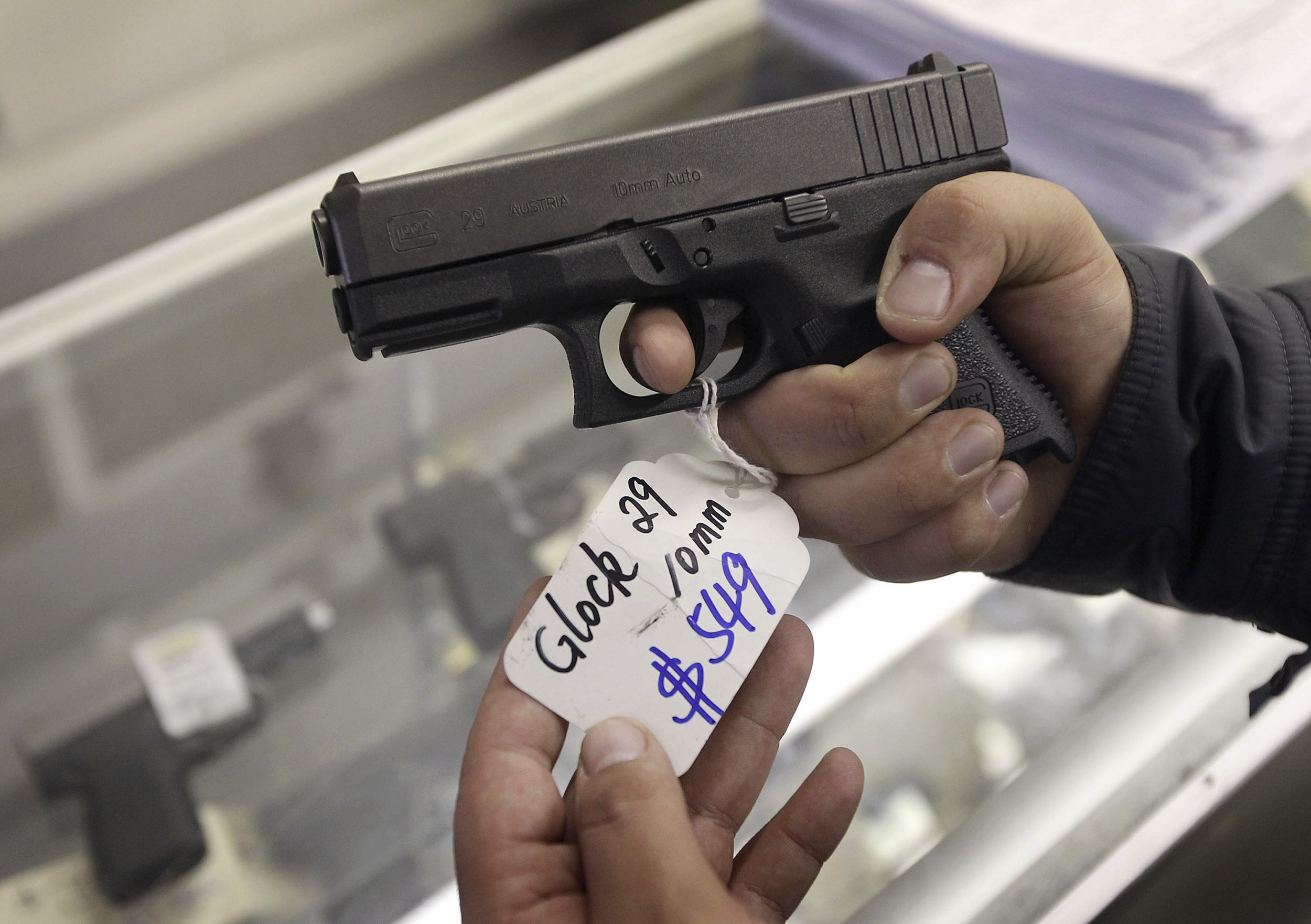 Virginia's Attorney General Mark Herring, a Democrat, has declared that authorities soon will stop recognizing concealed handgun permits from 25 other states, a move that signals a push to tighten firearms restrictions in a largely red state with a GOP-led legislature.
Each state sets the standards for proving competency and responsibility for carrying a concealed handgun. Previously, Virginia had a deal with 30 states that allowed officials to recognize each other's concealed weapons laws. But after Herring's office and the State Police conducted a legal review and audit of the states, he decided Virginia will now accept concealed handgun permits from only five other states.
"To me, this is a commonsense step that can help make Virginians and our law enforcement officers safer," Herring, a strong supporter of gun laws, said when his office announced the new policy Tuesday.
The states whose licenses will no longer be accepted in Virginia have laws that "are not sufficient to prevent someone who is disqualified under Virginia law from receiving a concealed handgun permit," he added.
The five remaining states are Michigan, Oklahoma, Texas, Utah and West Virginia. The new policy will take effect on February 1.
The Brady Campaign to Prevent Gun Violence, which works to expand background checks for all gun sales at the federal level, ranked Virginia as the seventh most attractive state for domestic abusers, convicted felons, fugitives and suspected terrorists looking to obtain guns. The Old Dominion State, the organization argues, contributes at a greater level than most others to the national gun-violence problem.
Not far away in Georgia, the names of thousands of residents who were committed involuntarily for mental treatment in the state this year were removed from the national database that gun dealers use to perform background checks for potential firearms buyers. The national database, called the National Instant Criminal Background Check System (NICS), reviews available records on people who might be disqualified from receiving firearms. It is mandated under the Brady Law, which requires background checks on all licensed gun purchases.
Throughout 2015, Georgia authorities uploaded to the NICS more than 2,000 new records of residents who were deemed incompetent to handle their own affairs or found guilty of a crime but mentally ill, The Atlanta Journal-Constitution reported this week. But officials also removed nearly 500 other records, making it possible for scores of them to obtain guns legally throughout the country.
The names can be removed because of a state law that requires the record of commitment not last longer than five years on the NICS. The names are removed without a doctor's or court's review, making Georgia the only state that automatically erases a name in the NICS.
Earlier this month, Everytown for Gun Safety, another group that seeks to pass laws at all levels to reduce gun violence, released an analysis of recent FBI data that shows most states have increased their protections to ensure people who pose a risk to public safety cannot buy firearms from licensed dealers.
Since the December 2012 massacre at Sandy Hook Elementary School in Newtown, Connecticut, background checks have blocked almost 11,000 gun sales to people with mental illnesses. The group also found the number of states with fewer than 100 records dropped from 19 to 6.
"The evidence is clear that as states submit their mental health records, background checks become more effective at keeping guns out of dangerous hands," said Ted Alcorn, research director for Everytown.
Since the shooting at Sandy Hook, states have submitted more than 2.1 million records into the NICS database.