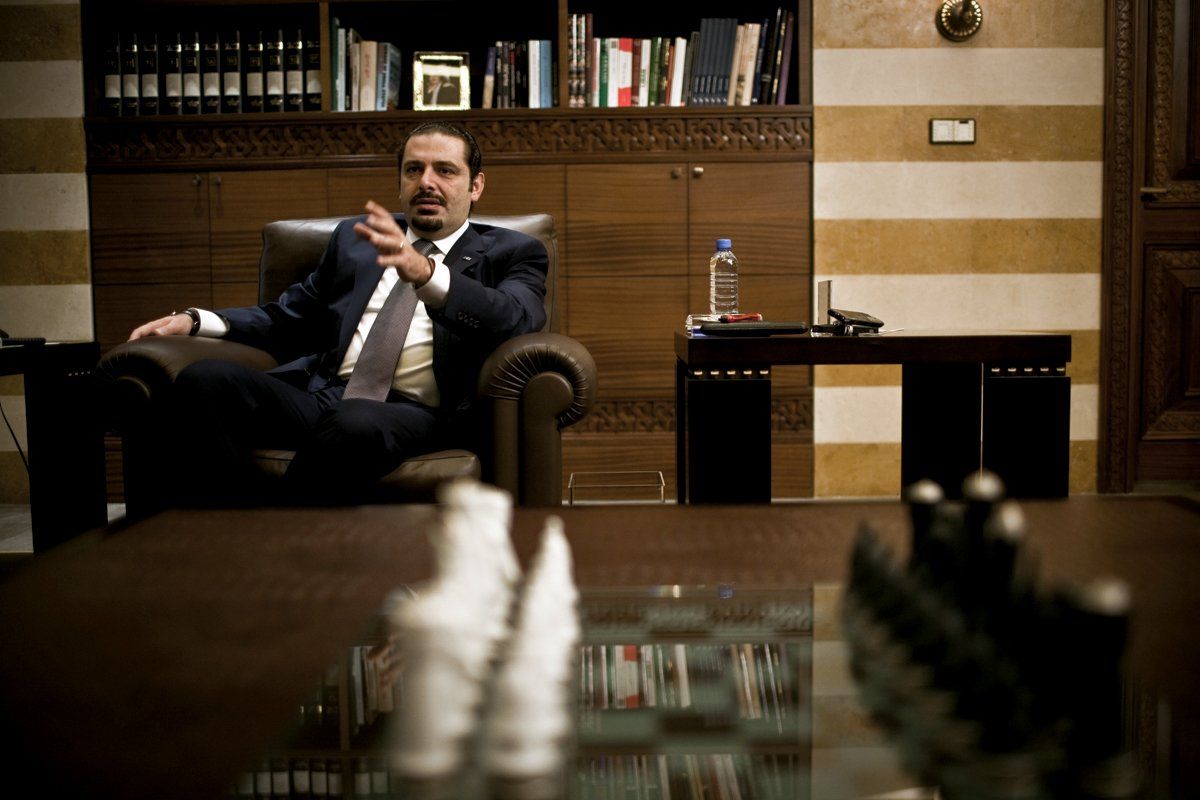 A U.N. tribunal has been investigating the murder of your father, former prime minister Rafik Hariri. Leaks indicate that several members of Hizbullah may be indicted, potentially setting off another round of sectarian violence. Are you faced with a choice between justice and stability?
Both are related. Without justice you won't have stability.
Hizbullah leader Hassan Nasrallah has said that he will "cut off the hands" of anyone who tries to arrest a member of Hizbullah. What's your reaction?
I think any political group would react in the same way. At the same time, my job is to unite the Lebanese. I think everybody should calm down.
Are you concerned that the indictments could lead to violence?
No. Violence would be a huge gift to those who want a divided Lebanon. When we are united, we are much more capable of facing the challenges that surround us.
Have you met with Nasrallah recently?
He has security problems and so do I, so we can't meet. We have ministers in cabinet and members of Parliament, so if there's something urgent we can ask for special assistance.
Is Syria regaining some of the influence it lost back in 2005?
Syria is a player, like Saudi [Arabia] is a player and Egypt is a player. I think Syria has been playing a positive role in the past year.
Was it difficult for you to take your first official trip to Syria last year?
We had our differences with Syria. We talked frankly. One has to make some important choices, and it is in the interest of Lebanon to have good relations with Syria.
You also just got back from your first official trip to Iran. Why did you decide to go now?
President Ahmadinejad came to Lebanon and had a good visit, so I went there. We would like to have a mutual understanding for bilateral interest between the two countries, but on the basis that we respect each other's sovereignty.
What has been the reaction of Hizbullah officials to your visit?
I thought they would welcome this visit. But certain statements that came out were a little bit weird for me, [indicated] that they weren't too happy.
WikiLeaks recently released a cable that quoted you telling American officials that an attack on Iran is "necessary." Did you say that?
This is totally untrue. I don't think war is the way to solve the Iranian issue. I think dialogue is the only way to move forward. We said to the Iranians very clearly: a nuclear program that is peaceful is the right of any nation. But a nuclear weapon is not acceptable. Our Lebanese policy is a nuclear-free Middle East, and it has to start with Israel also.
Did WikiLeaks create any tension between you and your counterparts in Iran?
No.
Do you think the U.S. plays a productive role in Lebanon?
I think the relationship between Lebanon and the U.S. has been good. The U.S. helped Lebanon in establishing the tribunal. They helped in reequipping the Lebanese armed forces. USAID has done a lot of projects for helping after the war in 2006.
In what areas have there been disagreements?
Where we do not agree with the United States is [its] policy vis-à-vis the Palestinians and Israel. The United States of America can do much, much more vis-à-vis the peace process. My question to the U.S., Israel, and everyone is, what do you expect 10 years down the line if there is not a comprehensive peace?