Saber Strike 18: U.S. Leads Massive Europe War Game Near Russia Border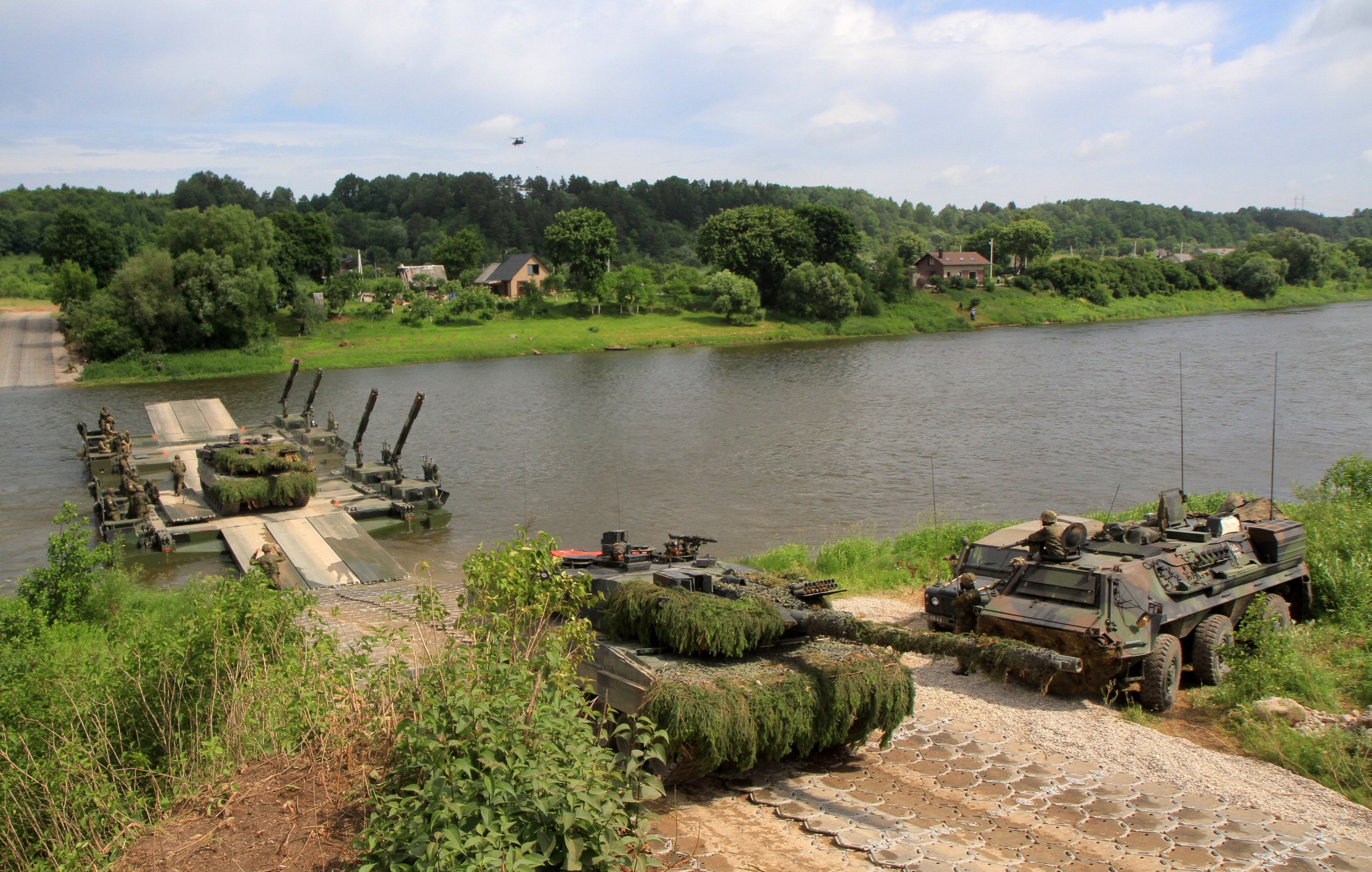 The U.S. military and over a dozen allies have launched an 18,000-strong drill near Russia's borders on Sunday, in an annual test of eastern Europe's defenses.
The exercise—named Saber Strike 18—brings together U.S. forces currently on rotational duty in Europe and 18 other allied nations, who practice their response to a hypothetical attack. The nearly two-week drill takes place on training ranges in Estonia, Latvia, Lithuania and Poland.
"The significance of the training that will be gained from all of the units and countries involved cannot be understated," Lieutenant Colonel Mark "Kidd" Garceau, the 140th Wing Saber Strike project officer, said in a Pentagon press release.
Read More: Did Russia photoshop Kim Jong Un to make him smile at historic Pyongyang meeting?
The allied forces are set to take part in a wide range of exercises, including air assault operations, as well as bridge and river crossing operations to support freedom of movement and convoy security, according to the U.S. Army in Europe.
"No nation can confront the world alone, alliances are welcome and necessary," Brigadier General Richard Coffman, commander of the U.S Army mission command element, said at the opening ceremony in Lithuania. "To realize a strong military alliance, you must train as one and Saber Strike allows [us] to accomplish this goal."
The four host nations have already experienced regular rotation of U.S. forces as they have become the site of reinforcement during the most testing time for Russia-NATO relations since the apex of the Cold War.
Russia's annexation of Crimea from Ukraine sent political shockwaves across Europe in 2014, marking the first armed land grab by one nation from another since the continent was in the throes of World War II, according to NATO's Secretary General Jens Stoltenberg.
Poland and the three Baltic nations were among those which felt the strongest solidarity with Ukraine, fearing that Russia could use similar strategies against them. Like Ukraine, all four countries share a border with Russia. Cautious to deploy a large and permanent force near Russia's borders, the U.S. and NATO have limited armed deployments there to a few thousand, but NATO's revamped response strategy drafts a response force of at least 30,000 troops that will be capable to arrive and defend the region, if needed.
The Russian government has denied that its annexation of Crimea was an act of aggression, arguing that U.S. and foreign troops on its neighbors' territory are the ones threatening Russia.
The U.S. military has repeatedly insisted that Saber Strike "is not a provocation of Russia but an exercise with our Allies. This is what normal deterrence business looks like."