Sabra Recalls Hummus Due to Possible Listeria Contamination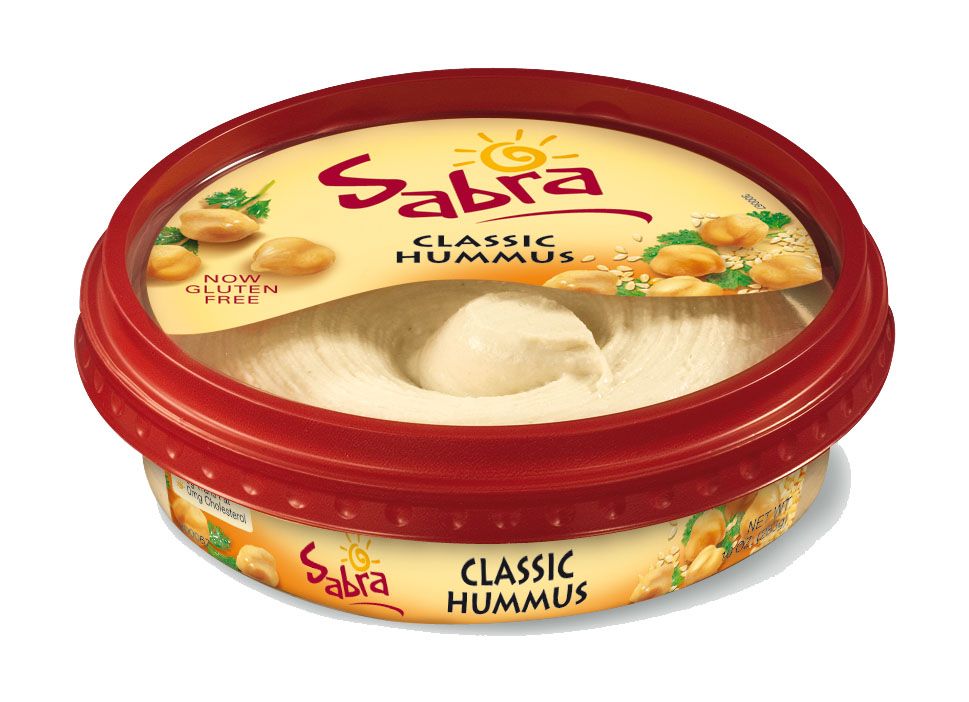 "Dip life to the fullest," goes the motto of Sabra Dipping Company. But it would be wise to think before you dip, and also check the expiration date on that tub. Sabra announced a recall Wednesday of 30,000 cases of its Classic Hummus after a random sample at a retail location tested positive for the bacterium Listeria monocytogenes.
The recall applies throughout the U.S. to five so-called stock keeping units (which serve as a manufacturer's identification code to keep track of inventory) of Classic Hummus with the expiration dates May 11 or May 15. The products affected are 10-, 30- and 32-ounce packages, 17-ounce six-packs and the Classic-Garlic dual packs. Details on the recalled lots are listed on Sabra's website and the Food and Drug Administration's website.
The company says there have been no reported cases of illness caused by listeria in these products to date, but encourages customers to throw them away or bring them back to the store for a refund.
Listeria monocytogenes can cause listeriosis, which the Centers for Disease Control and Prevention calls a "serious infection" that can result in symptoms such as "headache, stiff neck, confusion, loss of balance, and convulsions in addition to fever and muscle aches." Older adults, pregnant women, newborns and adults with weakened immune systems are particularly at risk. Among pregnant women, the infection can cause miscarriages and stillbirths.
The Sabra announcement comes on the heels of other recent recalls and outbreaks, including recalls in March by Blue Bell Creameries—whose products are linked to eight cases of illness caused by Listeria monocytogenes—and outbreaks of listeriosis in December linked to caramel apples.
Founded in Queens, New York, in 1986, Sabra is now owned by PepsiCo and Strauss, a food and beverage company headquartered in Israel. Though the word sabra in Hebrew slang means a native Israeli, the company is based in the U.S. It makes hummus in various flavors, such as roasted pine nut, roasted red pepper and chipotle, as well as other Mediterranean sides, guacamole and additional products sold in the U.S. and Canada. Sabra became the official dips sponsor of the NFL in 2013, and as of June 201, it held 63 percent of the refrigerated flavored-spreads market, a category dominated by hummus.
On the bright side, the recall could be an opportunity to try other flavors or brands in the supermarket refrigerated section, or even better, a new recipe or Middle Eastern restaurant, which, in this writer's experience, often provide a tastier and more authentic version of the dip. But separating the hummus from the choomoos (how the name of the dip is actually pronounced) is another story entirely.