American Airlines, Alaska Airlines, JetBlue Suffering Sabre Computer System Outage Flyers Report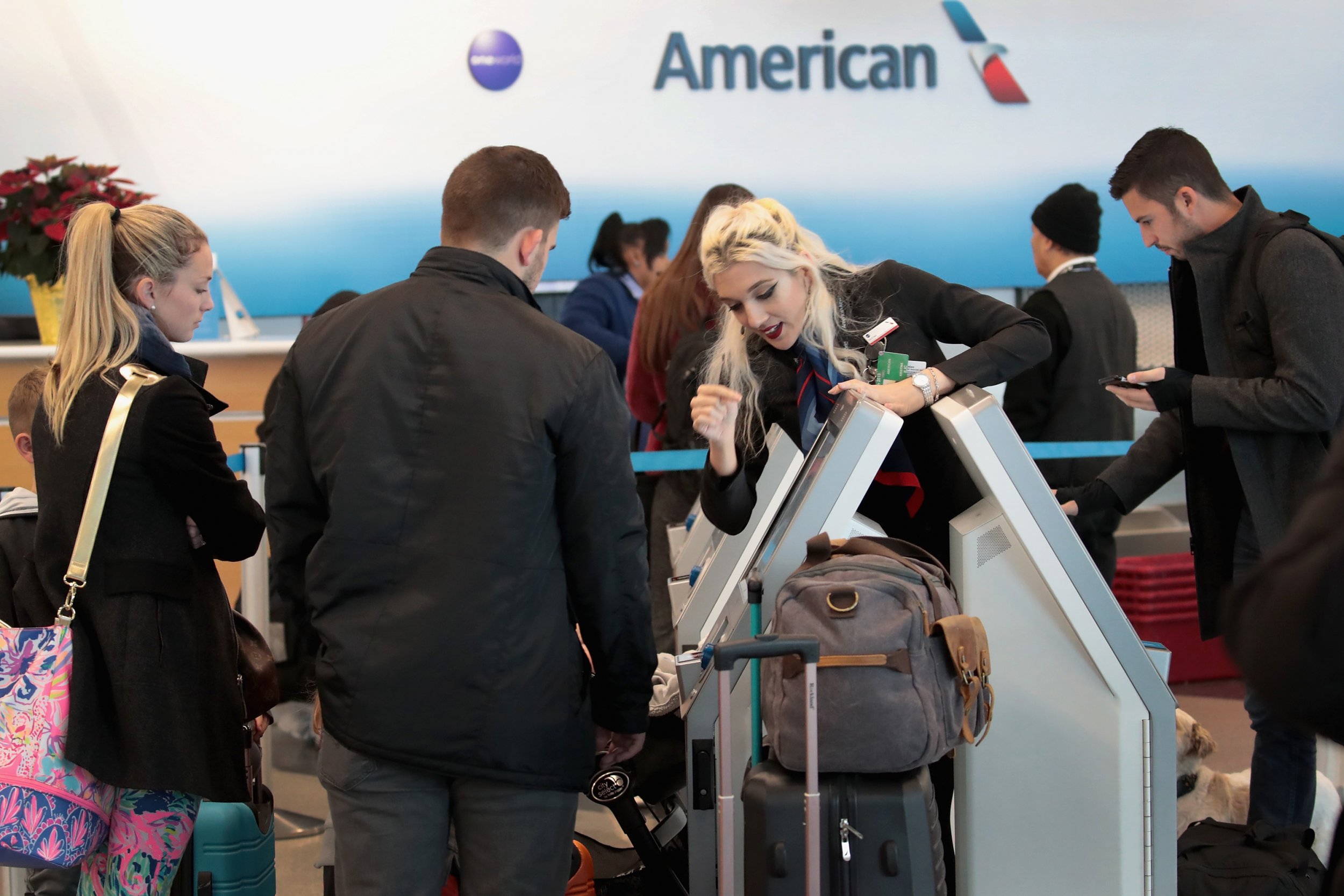 Customers with American Airlines, Alaska Airlines, JetBlue and more were reporting an apparent outage affecting several companies on Monday. The users were saying they were having trouble both checking in to their flights online as well as accessing their accounts and booking further travel.
Users using the check-in kiosks at airports across the country were sharing that they couldn't check in. The American Airlines Twitter account responded to one user and said, "We're sorry for that. Our team will have those back up as soon as we can."
Users trying to check in to their JetBlue flights were getting a similar response from the company. The JetBlue Twitter account responded to one users and said, "Hi there! Sorry you're having issues. Please try again in 15 to 30 minutes." Alaska Airlines was responding to travelers as well, advising them that there was a "network-wide outage."
Users were reporting issues with the websites, mobile app and with the kiosks in physical airports as well used for check-in. When trying to book a flight on the American Airlines website, a notice appeared that said, "Our system is having trouble. Please try again or come back later."
American Airlines said the issue had to do with the company Sabre that creates a software many commercial airlines use. "Sabre is currently experiencing a technical issue that is impacting multiple carriers, including American. We're working with Sabre to resolve the issue as quickly as possible, and apologize to our customers for the inconvenience," American Airlines told Newsweek.
Sabre tweeted and said that the company was aware of an issue impacting some of its customers. "We understand how frustrating system outages are and we sincerely apologize for the disruption. No downtime is acceptable. We're working expeditiously towards resuming normal operations," Sabre told Newsweek in a statement.
"Due to a Sabre issue impacting multiple airlines, JetBlue customers may experience issues with booking or check-in on jetblue.com, airport kiosks, or our mobile app. We are working to resolve the issue and apologize to our customers for the inconvenience," a JetBlue spokesperson told Newsweek.
A similar issue occurred in March when travelers all over the country were stuck in airports awaiting check-in and flights while the Sabre system was down. It's unclear what caused the issue then and what was causing the issue again Monday.
Travelers were waiting in cities all over the country Monday from Philadelphia to Phoenix. Travelers were reporting having to get paper tickets and waiting in long lines to drop off checked baggage while the system was down.
At 3 p.m. EDT Sabre said the systems were back up and running. "Systems are back online and customers are reporting normal or close-to-normal operations. We sincerely apologize for any resulting travel delays," the company told Newsweek.
This story was updated with a statement from Sabre.