Sacha Baron Cohen and Isla Fisher Donate $1 Million to Syrian Refugees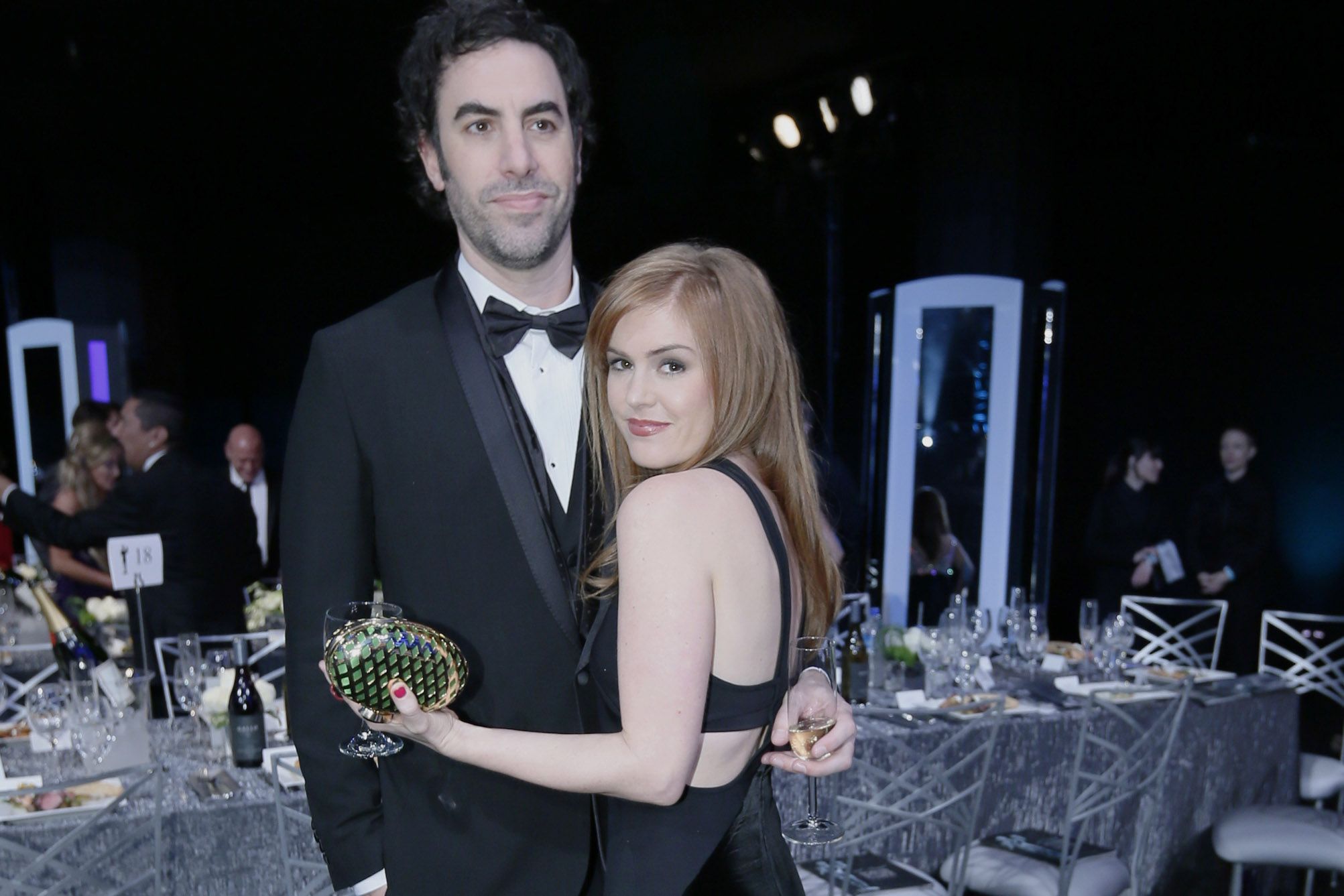 Sacha Baron Cohen, the British actor and comedian known for over-the-top films like Borat, Bruno and The Dictator, and actress Isla Fisher (Wedding Crashers, Now You See Me and many more), are donating a million dollars to help victims of the conflict in Syria. The couple, who married in 2010, are giving $500,000 each to Save the Children and the International Rescue Committee, one of the charities announced Sunday.
One half of the donation, to Save the Children, will fund measles vaccinations for roughly a quarter million kids in northern Syria, while the other half will go toward providing education, health care, sanitation and shelter for families in and near Syria "who are suffering as a result of the ongoing conflict," especially women and children.
"Syria's health system has collapsed and deadly childhood diseases—like measles—which had previously been all but eradicated have now returned, threatening the lives of hundreds of thousands of children," Justin Forsyth, CEO of Save the Children, is quoted as saying in a press release posted Sunday. The U.K.-based organization works in 120 countries to fight for children's education, health and rights and combat hunger, poverty and other dangers.
"By allowing us to make their generous donation to Syrian children public, Sacha and Isla are helping highlight the tragedy of the issue today," Forsyth added. "These are desperate times for Syrian families facing bombs, bullets and torture in Syria. The couple's donation will save many thousands of lives and protect some of the most vulnerable children."
The civil war in Syria has been ongoing since 2011. According to the United Nations High Commissioner for Refugees, there were nearly 4.4 million registered Syrian refugees as of December 17. Roughly half of the Syrian refugees who have fled the country are children. Meanwhile, 5.6 million children who remain in the country are in danger due to the ongoing conflict, according to UNICEF.
Cohen and Fisher, who are both set to appear in The Brothers Grimsby in 2016 (Cohen will also appear in Tim Burton's Alice Through the Looking Glass), are not the only actors who have donated or called attention to the crisis in Syria. Angelina Jolie has visited refugee camps, penned op-eds and urged world leaders to do more to help refugees. Edward Norton was recently inspired by a portrait featured on the photo blog Humans of New York and started a fundraiser for the man and his family, which has thus far garnered more than $450,000 in donations.
"Sacha and Isla's donation is a great expression of humanity, and a challenge to do more for the most vulnerable," said David Miliband, former British foreign secretary and now president and CEO of the International Rescue Committee. "I hope it is an example to many others seeking practical ways of making a difference during the Christmas and New Year season."