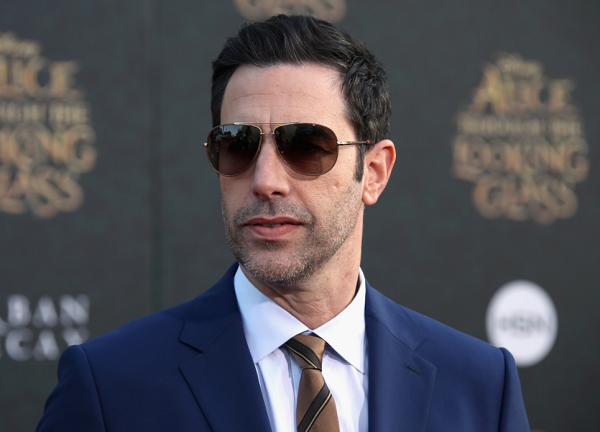 It appears Sacha Baron Cohen has taken the advice of President Donald Trump and gone back to school.
The comedian trolled Trump on Twitter with an Independence Day message on Wednesday and teased his latest project, which apparently has something to do with the president's failed college, Trump University.
Cohen posted an old video of Trump criticizing him for being a "third-rate character" that he wished "would have been punched in the face" while a message announcing "[Cohen's] back as you've never seen him before" pans across the screen.
"It was disgraceful. He oughta be fired immediately. Sacha Baron Cohen, go to school. Learn about being funny. You don't know [expletive]," Trump continues in the clip right before another message appears saying, "Sacha graduates. Soon." The video ends with an image of the Trump University seal.
The video is the only tweet on Cohen's social media account and has resulted in a ton of speculation over the Borat star's next project and how Trump University will play a role.
The university, created and operated by The Trump Organization in 2005, was intended to teach students how to become wealthy like Trump by investing in real estate. The University closed in 2010 after the New York Department of Education instructed it to stop operations because it was operating without a license, CNN reported.
The school was involved in a class-action lawsuit after students of the program said it falsely advertised free investor workshops conducted by real estate moguls, during which they were actually coerced into shelling out thousands of dollars for seminars and mentorships. The Trump University program featured a "one-year apprenticeship" for $1,495 while memberships cost $10,000 and higher. The program's "Gold Elite" classes started at $35,000.
In 2017, a federal court issued a $25 million settlement granting nearly 4,000 individuals about 90 percent of their money back.