Sacha Baron Cohen Blasts Mark Zuckerberg for 'Profiting Off Propaganda': 'That's Not Democracy'
Comedian Sacha Baron Cohen criticized Facebook co-founder and CEO Mark Zuckerberg for refusing to pull political ads that contain false information from the social media website, claiming the tech mogul earns money from propaganda.
Despite pushback, Facebook executives have remained firm in the decision to allow political ads, claiming the company should not play a censorship role in democracy, a stance Zuckerberg reiterated in an interview with CBS This Morning co-host Gayle King that aired Monday.
King pushed Zuckerberg regarding a letter signed by approximately 200 employees urging the CEO to rethink his decision. The letter, in part, argued that there are differences between free speech and paid speech and allowing misinformation on the platform enables politicians to weaponize it. Zuckerberg characterized the issue as "very complex," a comment Cohen disputed.
Linking to a Huffington Post article about the interview, Cohen tweeted Monday: "No, Mark, it's not that 'complex.' Let me simplify (again): you and Facebook take money from politicians and run their ads—even if they're not true—without fact-checking them. That's not democracy, that's you profiting off propaganda."
Newsweek reached out to Facebook for comment on the tweet but did not receive a response in time for publication.
"In a democracy, it's really important that people can see for themselves what politicians are saying so they can make their own judgments," Zuckerberg told King during the interview. "... At the end of the day, in a democracy, I think people should be able to see what politicians are saying."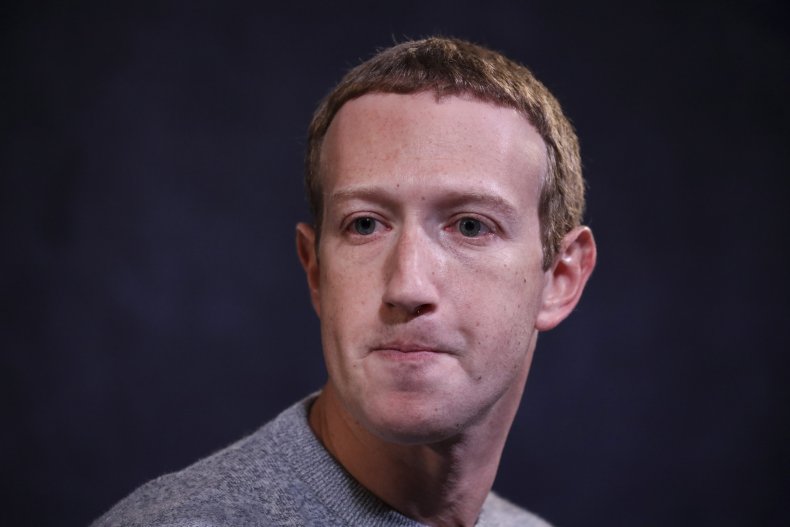 A federal investigation conducted by special counsel Robert Mueller from 2017 to 2019 determined that Russia attempted to sow division and influence the 2016 presidential election between former Secretary of State Hillary Clinton and now-President Donald Trump. Mueller's report, released in April, asserted that Russia's Internet Research Agency reached up to 126 million people on Facebook through fraudulent accounts, groups and advertisements. Russian agents purchased over 3,500 advertisements, worth about $100,000, according to Facebook, largely focused on anti-Clinton messaging.
As the 2020 election approaches, concerns have mounted over the possibility that an outside entity could once again weaponize social media with the goal of impacting the results.
Cohen has previously criticized social media platforms for their role in politics. During his keynote address at the Anti-Defamation League's 2019 Never is Now Summit on Anti-Semitism and Hate, Cohen called the companies, including Facebook, the "greatest propaganda machine in history." Algorithms amplify content that triggers outrage and fear because it keeps users engaged, Cohen said, and conspiracy theories are able to take hold because of social media's ability to spread them.
"Yes, drawing the line can be difficult," the comedian and social critic added, referring to Zuckerberg's statements about censoring content. "But here's what he's really saying: Removing more of these lies and conspiracies is just too expensive."
Given Facebook's policy on political ads, Cohen hypothesized that, had the company been around in the 1930s, it would have allowed Adolf Hitler to post 30-second ads on his "solution" to the "Jewish problem." Instead of running any and all political ads, Cohen suggested Facebook fact check them and refuse to publish ones that are false.
In announcing its decision to pull political ads from the platform last month, Twitter acknowledged internet advertising can "influence votes to affect the lives of millions." With a need to prevent the spread of misinformation, regulating personal posts but not paid advertisements would be hypocritical, according to a statement from CEO Jack Dorsey.
"For instance, it's not credible for us to say: 'We're working hard to stop people from gaming our systems to spread misleading info, bt if someone pays us to target and force people to see their political ad...well...they can say whatever they want!'" Dorsey said in October.
Zuckerberg acknowledged during his conversation with King that there were issues the company had to work on correcting. However, he encouraged people to look at the "enormous good" that social media websites can achieve by bringing people together and creating communities.
"I don't think that a private company should be censoring politicians or news," Zuckerberg told King.