Sacha Baron Cohen Opens Up About Leaving Freddie Mercury Movie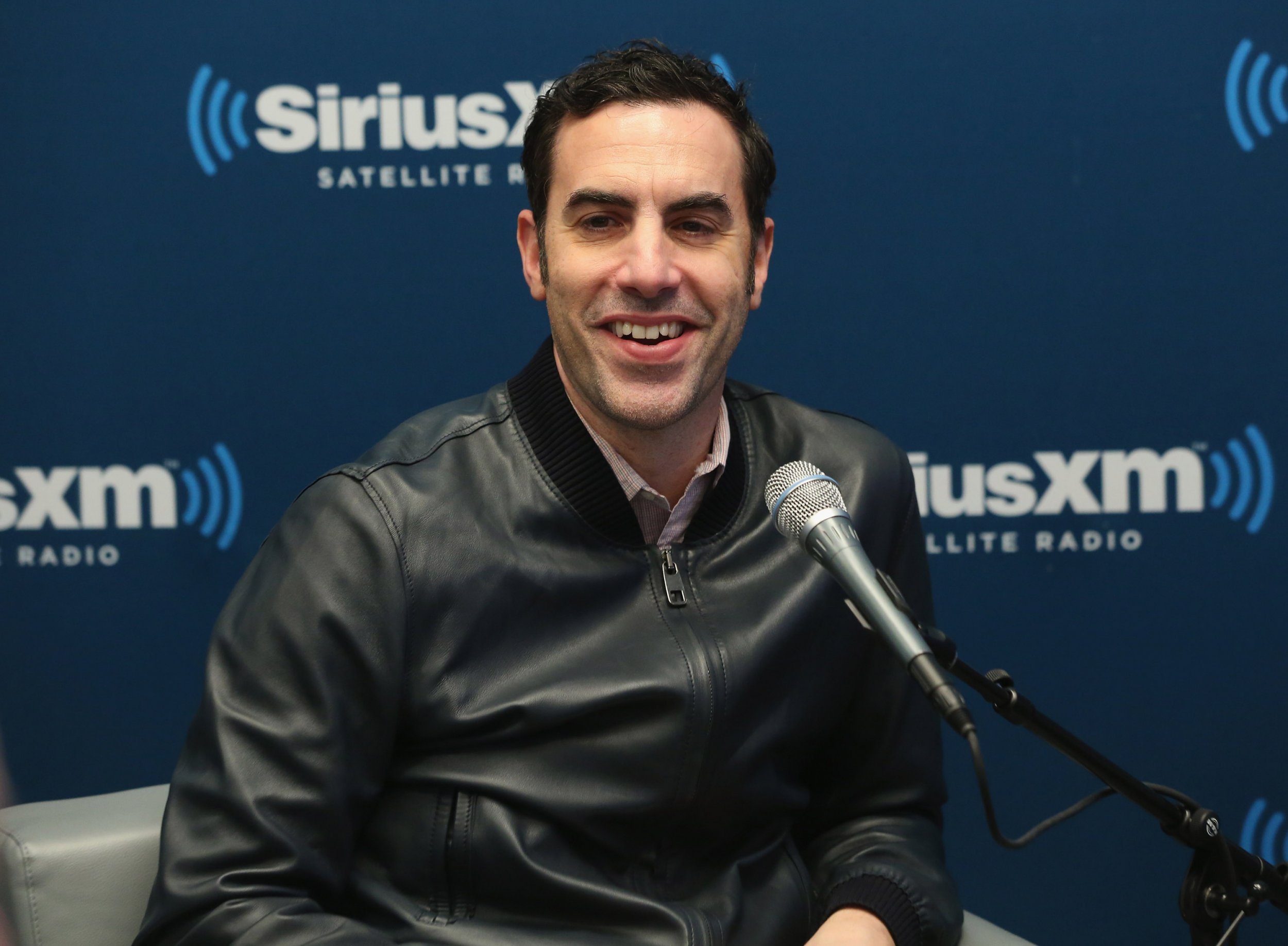 Sacha Baron Cohen has opened up about his decision to leave a long-gestating Freddie Mercury biopic, citing creative differences with the late Queen frontman's bandmates.
The comedian claims the band wanted to whitewash Mercury's checkered history and present a more PG version of his life, while he favored a grittier version, exploring the star's extravagant attitude to sex, drugs and rock 'n' roll.
Going into depth about his exit from the project in 2013, Baron Cohen told The Howard Stern Show: "There are amazing stories about Freddie Mercury. The guy was wild. I mean he was living an extreme lifestyle. There are stories of…little people with plates with cocaine on their heads walking around a party.
"The problem is—and I think it's with any biopic, and I fully understand why Queen wanted to do this—if you're in control of your rights and your life story, why wouldn't you depict yourself as great as possible?" Cohen continued.
The 44-year-old actor says there were red flags in his very first meeting with the group. One band member—who Cohen didn't name—said Mercury's death from AIDS-related pneumonia in 1991 would be depicted in the middle of the movie. The second half of the film, they proposed, would follow the rest of the band regrouping and moving on.
Cohen was unimpressed: "I said, 'Listen, not one person is going to see a movie where the lead character dies from AIDS and then you see the band carry on.'"
The British actor and comedian was one of the creative forces behind the film—which is still in development—bringing in award-winning screenwriter Peter Morgan to pen the script. Directors David Fincher and Tom Hooper expressed interest in helming it prior to Cohen's acrimonious split from the project.
Following Cohen's departure from the project in 2013, Queen guitarist Brian May said the actor was "too recognizable" to play Mercury, anyway. "It seemed like a good idea in the beginning, but the truth is, he's too recognizable. He's very much a style and a character. I think that he would have been very distracting. That's the conclusion we came to," he explained.
SPECTRE star Ben Whishaw is now the main contender to play Mercury, while the likes of Captain America actor Dominic Cooper and Harry Potter's Daniel Radcliffe have previously been linked to the role.
Finding a director, meanwhile, has proved a harder task. Dexter Fletcher, who directed Eddie the Eagle, quit the project in 2014 amid his own differences with producers.