Sacha Baron Cohen has welcomed Donald Trump's suspension from YouTube and urged the social media site to ban the president permanently.
Trump's YouTube channel has been blocked for one week after the company said a recent video incited violence.
The move has been welcomed by many celebrities, who have been calling for Trump's removal from the platform after a slew of other social media sites banned the president.
Until Tuesday, YouTube was the only remaining major social media network not to have suspended Trump following last week's attack on the Capitol.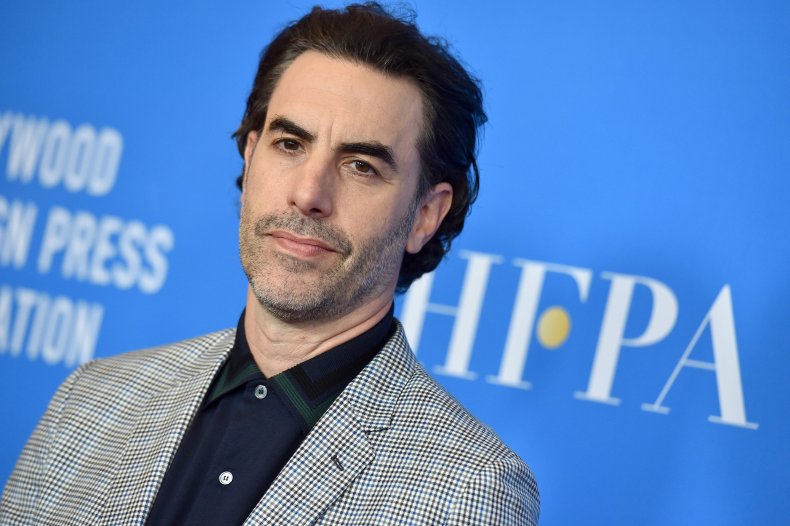 "After careful review, and in light of concerns about the ongoing potential for violence, we removed new content uploaded to the Donald J. Trump channel and issued a strike for violating our policies for inciting violence," a YouTube spokesperson said in a statement.
"As a result, in accordance with our long-standing strikes system, the channel is now prevented from uploading new videos or livestreams for a minimum of seven days—which may be extended."
Baron Cohen, star and writer of Borat and an outspoken critic of Facebook and Twitter, welcomed the move but called for a lifetime ban.
"YouTube suspends Trump!" the comedian tweeted. "But only for 1 week. With YouTube's '3 strikes' rule, Trump gets to incite violence 2 MORE TIMES before it bans him! Are you kidding?!
"RT to tell @YouTube, @SusanWojcicki: Prevent more violence, ban Trump PERMANENTLY."
Under YouTube's policy, a second strike will result in a two-week suspension and a third in a permanent ban.
Baron Cohen's tweet was accompanied by a photo of a police officer being crushed in the Capitol riot.
The comedian is waging a long-standing campaign against Twitter and Facebook, which he described in 2019 as "the greatest propaganda machine in history."
Before the YouTube suspension was announced, Avengers star Mark Ruffalo said Trump being on the platform was a "danger to the public's safety."
He tweeted: "I stand with the civil rights organizations mentioned this article in demanding that YouTube remove Trump's channel. Until he is removed, he continues to be a danger to the public's safety. #BanTrumpSaveDemocracy."
Comedian Chelsea Handler wrote: "Going into the new year is hard because you're trying to eat right, exercise and figure out which platforms aren't banning our white supremacist president. Like @YouTube."
Earlier this week, Baron Cohen criticized YouTube for not acting sooner.
"Virtually every social media company has removed Trump...EXCEPT YouTube," he wrote. "Trump's YouTube channel is STILL showing videos of his election lies to MILLIONS of people!"
Trump has been permanently banned from Twitter and suspended from Facebook, Instagram and Snapchat.
Last week, Facebook CEO Mark Zuckerberg confirmed that Trump would not be able to use the social network until at least January 20, the end of his presidency.
"We believe the risks of allowing the president to continue to use our service during this period are simply too great," he said in a statement. "Therefore, we are extending the block we have placed on his Facebook and Instagram accounts indefinitely and for at least the next two weeks until the peaceful transition of power is complete."