Watch: Sachin Tendulkar Biopic Wants To Tug Your Heartstrings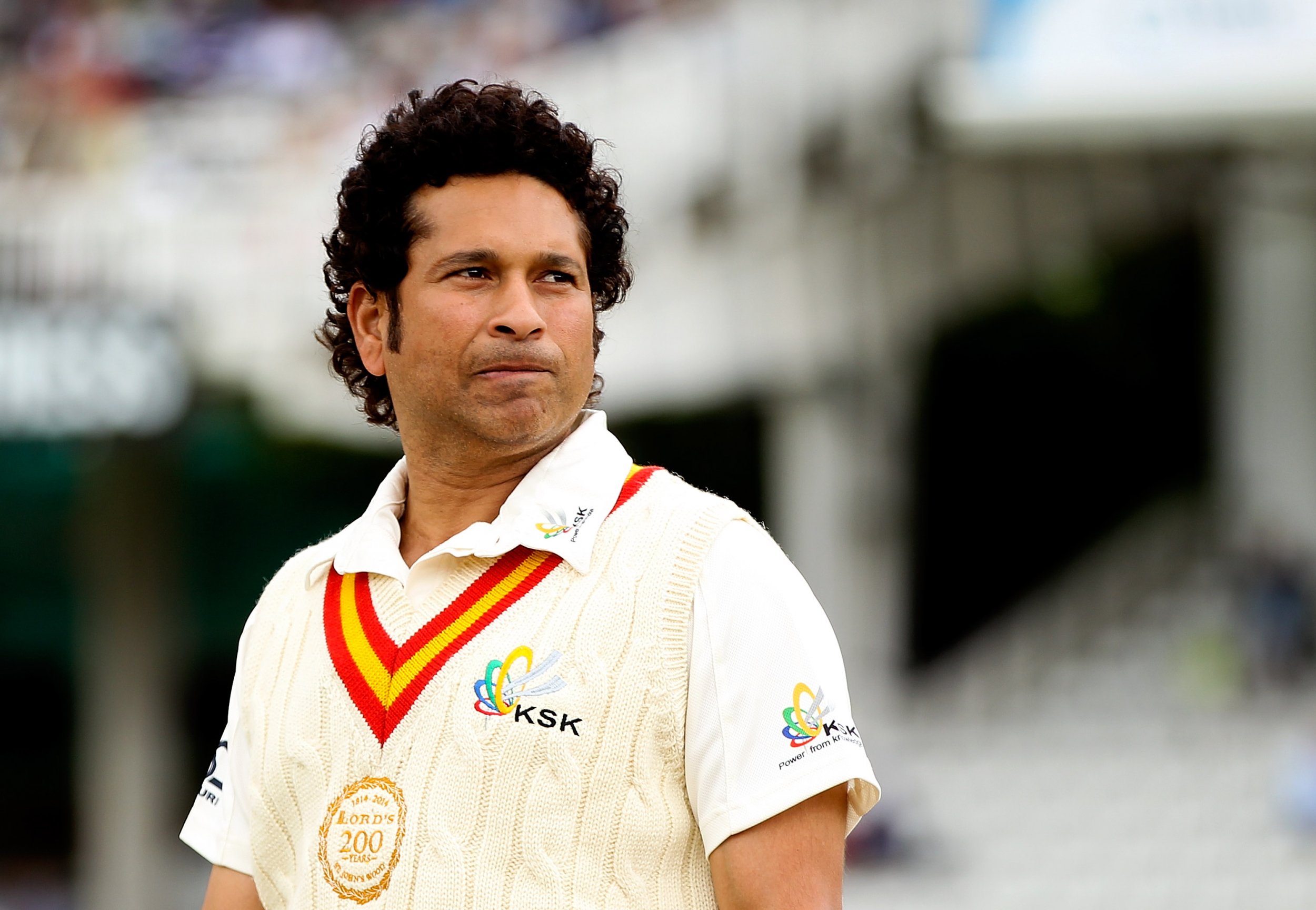 He met William and Kate this week, and now Indian cricketing royalty Sachin Tendulkar is getting his own chance to shine.
Sachin: A Billion Dreams was released via a trailer on YouTube on Thursday, and predictably sent Indian cricket fans into fever pitch over the man who Cricinfo called "the most worshipped cricketer in the world."
Directed by James Erskine, who has previous with sports films with the excellent Pantani: The Accidental Death of a Cyclist, a moving account of the downfall of Marco, an Italian Tour de France winner.
The Tendulkar film looks to be an emotion-heavy coming of age tale, charting his rise from wild youngster to India's record Test match run scorer.
Tendulkar's final Test innings, in Mumbai in November 2013, was greeted somewhere between a celebration and a funeral in India, with thousands queuing outside the Wankede Stadium in hope of a ticket.
The film, which stars Tendulkar as himself, gives those same people a chance to relive a career in sepia, while it is sure to make guaranteed money in India, where the trailer was rapturously received.
"Undoubtedly, this film will give you goose bumps," effused the Times of India on Thursday, while NDTV.com described Tendulkar as a "batting genius."
The trailer features the late Tony Greig's line of memorable, awed simplicity—"Sachin Tendulkar, what a player… what a wonderful player"—along with Tendulkar's voiceover recounting lines from his father, telling him that cricket would only be one chapter in his life.
And the trailer was given a boost on Twitter by Virat Kohli, the Indian cricketer of the moment who has been called, in many quarters, the "new Tendulkar," as is the way of platitudes, and Suresh Raina, another star batsman for India who captains the Gujarat Lions in the IPL (Indian Premier League).
A release date has not been announced, although production company 200 Not Out will hope to beat Tendulkar's former captain, Mahendra Singh Dhoni, to the punch. Dhoni's own biopic, MS Dhoni: The Untold Story, has an early September release date.
Dhoni's story is arguably more captivating than Tendulkar's, as he went from railway ticket collector in West Bengal to captain, and face, of his country.