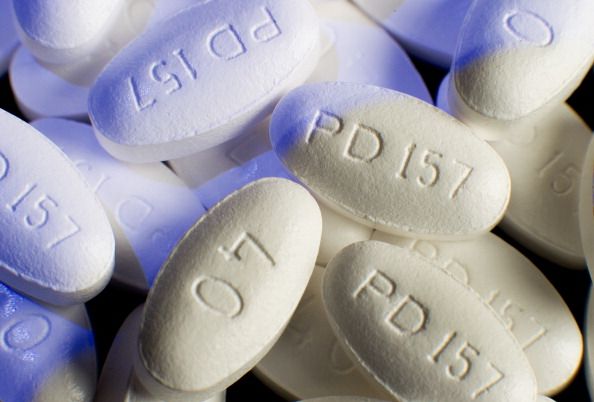 Richard Sackler and his billionaire family, who have been blamed for fostering the nation's ongoing opioid epidemic, own a second pharmaceutical company.
The Sacklers are the owners of Purdue Pharma, which created the addictive opioid painkiller OxyContin. But the family also own a second company based in Rhode Island, Rhodes Pharma, according to a Financial Times report released Sunday.
Rhodes Pharma is of one of the largest creators of off-patent generic opioids. The company produces several opioid-based painkillers that contain addictive drugs including oxycodone, hydrocodone and morphine.
Rhodes Pharma was started in 2007, according to company registration documents obtained by the Financial Times.
Purdue Pharma and Rhodes Pharma combined were responsible for 14.4 million opioid prescriptions in the U.S.
The Sacklers are worth a combined $13 billion, according to a 2016 Forbes report. The vast majority of their wealth, shared among 20 family members, is derived from drug-making.
Purdue Pharma has faced hundreds of lawsuits over the years for fueling the opioid epidemic. More than 63,000 people in the U.S. died from drug overdoses in 2016, of which 66 percent were related to opioid use.
Colorado Attorney General Cynthia Coffman is currently suing the company for its "significant role in causing the opioid epidemic."
The lawsuit charged Purdue Pharma L.P. and Purdue Pharma Inc. for misleading doctors and patients in Colorado about the high risk of addiction from their medications and claimed the company "downplayed the risk of addiction associated with opioids."
The lawsuit also said Purdue Pharma's marketing not only "exaggerated the benefits" of the medication but the company also told medical practitioners that they were in jeopardy of violating the Hippocratic Oath if they didn't treat patients suffering from certain conditions with opioids.
"Purdue's habit-forming medications coupled with their reckless marketing have robbed children of their parents, families of their sons and daughters, and destroyed the lives of our friends, neighbors, and co-workers," Coffman said in a statement released Thursday. "While no amount of money can bring back loved ones, it can compensate for the enormous costs brought about by Purdue's intentional misconduct."
The Sackler family was also recently found to be behind a new drug aimed to help treat opioid addiction known as Buprenorphine-water, the Washington Post reported.