Sackler Family to Pay $6 Billion For Role in Profiting From Opioid Crisis
The Sackler family has been ordered to pay $6 billion in fines for their role in the ongoing American opioid crisis.
The ruling, made in the United States Bankruptcy Court in New York, ruled that the family behind Purdue Pharma needed to pay $1.7 billion more than their initial settlement. It also determined that over $785 million in damages should be allocated to Washington, D.C., along with Delaware, Connecticut, Vermont, Oregon, Maryland, and Rhode Island. Over $93 million will be given to Washington state, while $14 million is slated to be given to New Hampshire.
One critical aspect of the settlement, according to Connecticut Attorney General William Tong, is that the Sacklers could still face a criminal investigation. In his statement, he said that the settlement "nor the prior bankruptcy plan" provided any immunity from potential criminal charges.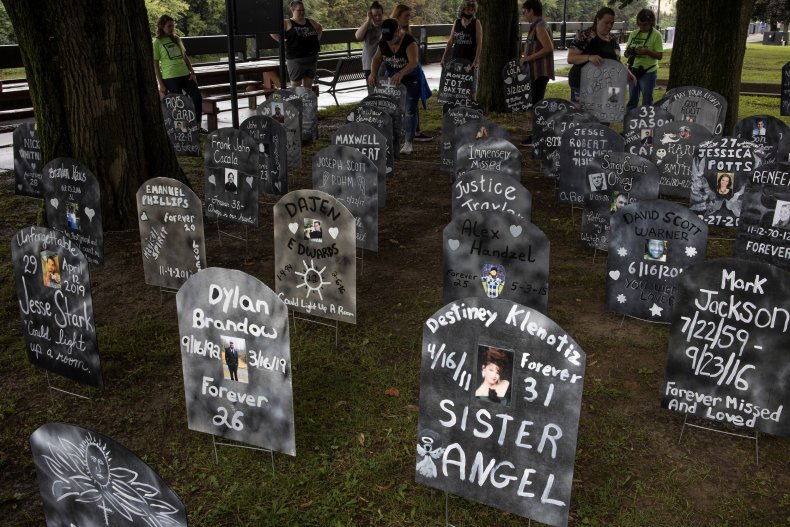 Other attorney generals are speaking out in support of the settlement.
"The Sacklers needed to pay more for the harms they caused," said D.C. Attorney General Karl Racine in a statement, "and I'm proud to have helped lead in-person negotiations to secure these additional funds, nearly [four times] the amount that D.C. would have received."
"The opioid epidemic has caused immeasurable damage to our state, much of which we can never repay," said Delaware Attorney General Kathy Jennings. "The bottom line is that Delaware's families deserve the best deal possible. Today's settlement delivers that, not only through the additional millions of dollars secured for our State, but also through the acceptance of responsibility by the Sacklers, their permanent exile from the industry, and the dismantling of a legacy bought with ill-gotten gains."
"This settlement is possible only because we fought confirmation of the Purdue bankruptcy plan, which would have given the Sackler's protection from civil liability through non-consensual third-party releases," wrote California Attorney General Rob Bonta, whose state is slated to receive over $112 billion in damages. "Once we threatened that liability shield, the Sacklers agreed to pay an additional billion dollars, underscoring the harm nonconsensual third-party releases can cause, and the uneven playing field they can provide the wealthy."
The Sacklers themselves released a statement along with the revised settlement.
"The Sackler families are pleased to have reached a settlement with additional states that will allow very substantial additional resources to reach people and communities in need," said the statement. "The families have consistently affirmed that settlement is by far the best way to help solve a serious and complex public health crisis."
The group also took time to apologize for their role in continuing to sell and promote Purdue Pharma products, including OxyContin.
"While the families have acted lawfully in all respects, they sincerely regret that OxyContin, a prescription medicine that continues to help people suffering from chronic pain, unexpectedly became part of an opioid crisis that has brought grief and loss to far too many families and communities," they said.
However, this apology might not be accepted by nonprofit organizations made in the wake of the opioid crisis. Truth Pharma told Newsweek in a statement that the additional $1 billion in payments was "an insult" due to their vast wealth.
"We as an organization that represents thousands of families who have lost loved ones, none of which will even see a dime of this settlement, will continue to be unsatisfied with any deal that allows the Sacklers to retain their wealth that was built on the graves of our children," Truth Pharma executive director Alexis Pleus said to Newsweek in an email.
"Justice will only exist when the Sacklers are forced to give up their personal wealth gained by their unscrupulous actions and are left prone to further legal consequences as the ripple effects of the harm they have caused will only be exposed over time, indeed, over the course of generations."
Update at 3/3/2022 at 2:00 p.m. EST: This story has been updated to include a statement from Truth Pharma.