Sacklers Won't Face Future Lawsuits as Judge to Approve Controversial Perdue Bankruptcy Plan
A U.S. judge approved a bankruptcy plan today that will result in the reorganization of Purdue Pharma, the maker of OxyContin, and settle thousands of opioid lawsuits, protecting the company's wealthy owners from further litigation.
Judge Robert Drain of the Southern District of New York Bankruptcy Court approved the plan which will dissolve the drug company and shift its assets to a new organization not controlled by its former owners, the Sackler family. The new organization will be controlled by a trust that will be run to combat the opioid epidemic that continues to plague the United States.
Drain called the decision a "bitter result," saying he wished for a higher settlement but was inhibited due to portions of Sacklers' wealth being confined to overseas accounts. Ultimately, Drain concluded that it would be better to settle now than further delay the suit. The family will now pay over $4.5 billion over nine years.
"The role of these debtors (Purdue Pharma) and their owners to that crisis makes the bankruptcy case before me highly unusual and complex," Drain said. "Where such pain has been inflicted one cannot help but be bitter, but one also has to look at the process."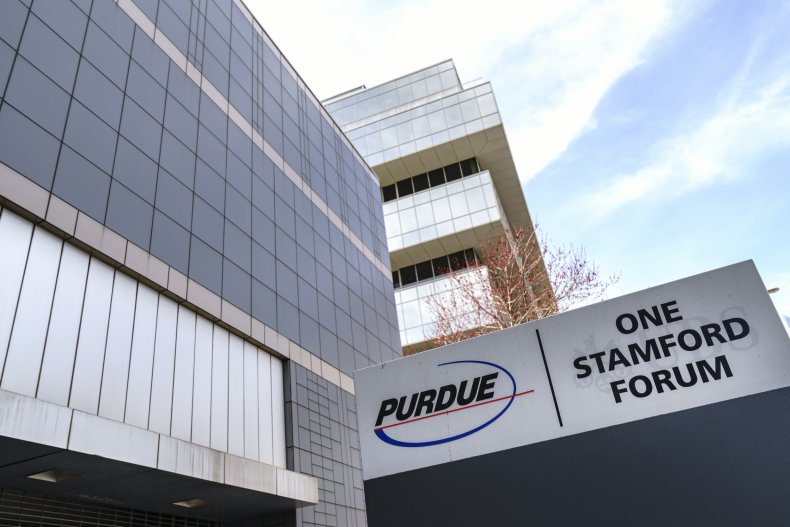 The plan ultimately overcame opposition to garner support from nearly all the creditors involved which included states, local governments, tribes, hospitals, and others, with Reuters reporting that 95 percent of them voted in favor of the restructuring deal. Drain affirmed that the decision was ultimately developed by these entities, noting that this was "not the Sacklers' plan."
Despite the support of these entities, some states' attorneys general have opposed the deal. NPR obtained a letter written by Purdue Pharma representatives, but framed as being written by victims, which asked the Justice Department to not appeal the ruling. Attorneys general from nine states hold objections to the current plan.
"This order is insulting to victims of the opioid epidemic who had no voice in these proceedings," Attorney General Bob Ferguson of Washington said, adding that his office would appeal the ruling.
OxyContin has been one of America's bestselling pain medications and has earned Purdue roughly $31 billion in revenue. The effects of the opioid last 12 hours, with its ingredients making it one of the most powerful painkillers. The Addiction Centers calls it "one of the most commonly abused prescription drugs."
Since 1999, roughly 500,000 people have died from opioid overdoses, the CDC reports. In October 2020, Purdue pleaded guilty to three federal criminal charges for downplaying the addictive qualities of OxyContin. These charges included conspiracy to defraud the U.S.; exchanging rewards for the referral of business reimbursable by federal health care programs; and marketing opioids to doctors that it suspected of writing illegal prescriptions.