Sacramento Amazon Workers are Protesting After Woman Was Allegedly Fired for Spending Extra Hour With Dying Mother-In-Law
Amazon workers at the company's Sacramento, California delivery location united to present a petition to their supervisor September 30 to protest the company's off-time policy, according to The Verge.
The workers were inspired by a former colleague identified only as Sandra, who says she was fired after a bedside vigil for her mother-in-law, even though she kept in communication with her supervisor at Amazon. When her mother-in-law passed away and Sandra returned to work to request bereavement leave, she was informed by her boss that she had overdrawn her off-time balance by one hour before her bereavement leave set in.
"I felt like I was in The Twilight Zone," Sandra told The Verge. "I'm dealing with a death in my family, and I'm going to lose my job over one hour?"
In response to Sandra's firing, co-workers at her delivery location organized the Amazonians United Sacramento, and on September 30 unified to present a petition to Amazon Human Resources and the site manager demanding workers be given paid time off and Sandra be rehired.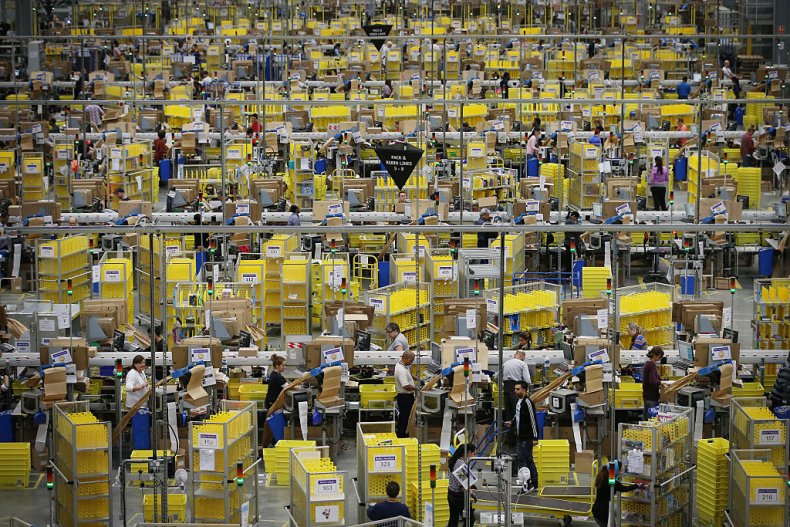 "While Amazon is a trillion dollar company run by the richest man in the world, permanent part-time employees working 8 hour shifts are only allowed 10 days off a year for any reason," the letter reads in part. "This means that every day we use [unpaid time off] for family emergencies, sickness, or vacation, we are one step closer to termination."
According to The Verge, medical insurance and paid time off are full time employee benefits, and a large number of Amazon employees are part-time employees. Employees' hours are limited to under 30 per week to avoid falling under the strictures of the Affordable Care Act, thus making them ineligible for time off or medical insurance.
Employees are given 20 hours of unpaid time off per quarter, translatable to two or three shifts to the average part time worker, according to The Verge. According to them, taking too much paid time can result in automatic firing.
Amazon told The Verge that "the company takes into account individual circumstances should employees require additional time off," and that firings are not automatic, as the workers claim. The company added that while part-time employees are not offered medical coverage, they're offered dental and eye care, as well as funding for medical expenses.
The company continued that, in addition to being allowed 20 hours of unpaid time off per quarter, part-time workers get three days of paid bereavement leave and accrued sick leave in accordance with local laws.