Saddle Seat Economy Flights Could Have You Standing from L.A. to New York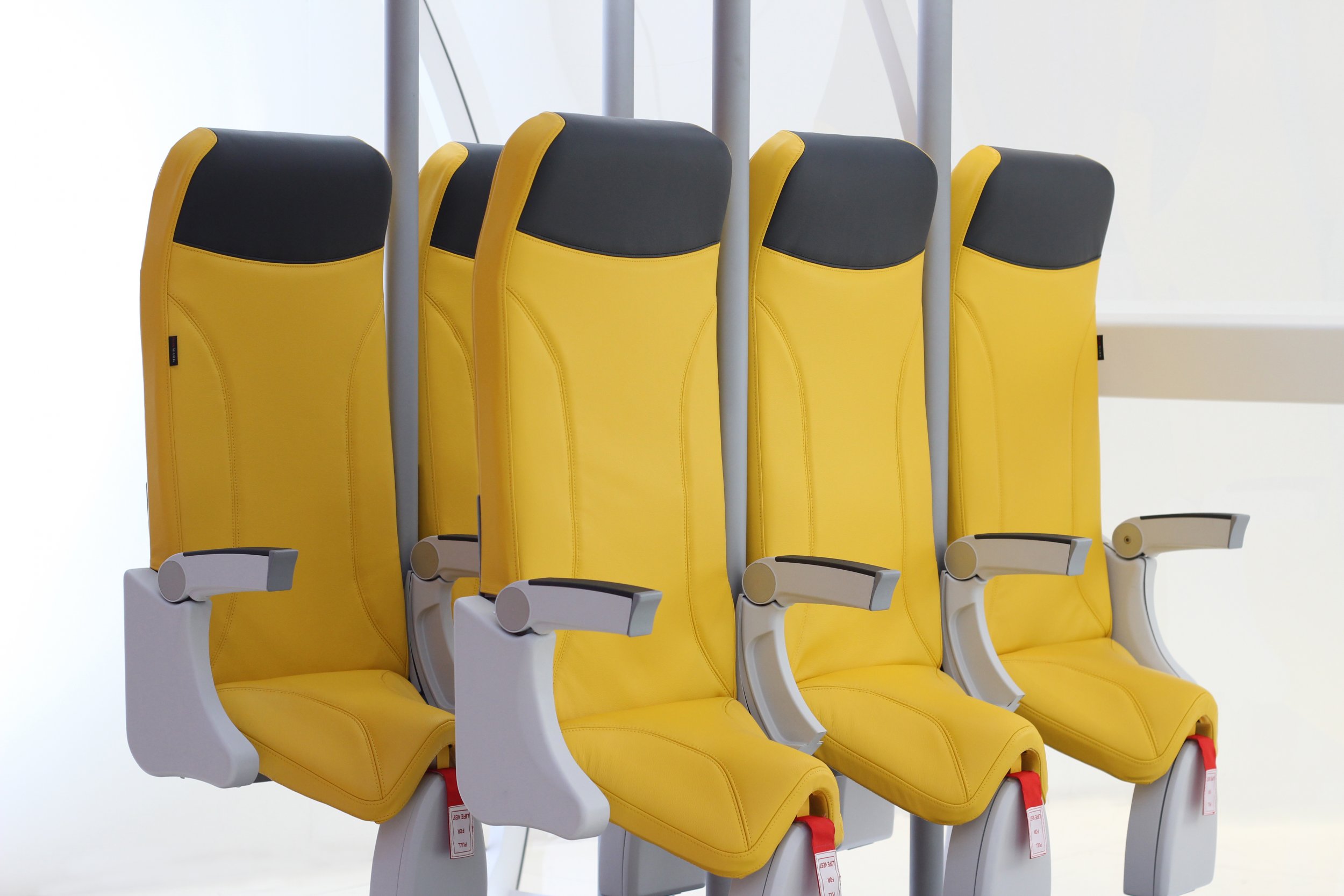 Airlines hoping to cram in more passengers could soon offer smaller seats in economy that require travelers to partly stand for the duration of their flight.
At the Aircraft Interiors Expo 2018 in Hamburg, Germany, this week, Italian company Aviointeriors revealed the Sky Rider 2.0 seats, otherwise known as "saddle seats." Airlines would be able to fit around 20 percent more passengers into economy, at the expense of comfort.
A small seat is available to take some of the load off, but most of the time travelers will likely be supporting their own weight. On the plus side, leg room shouldn't ever be an issue.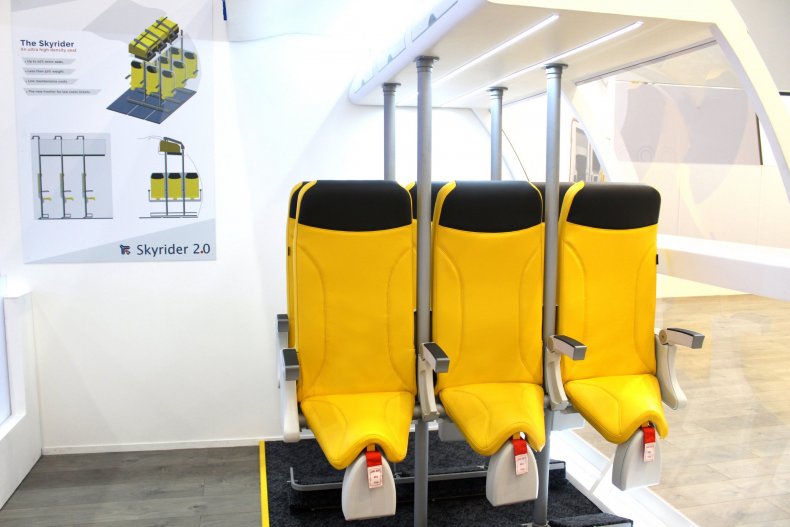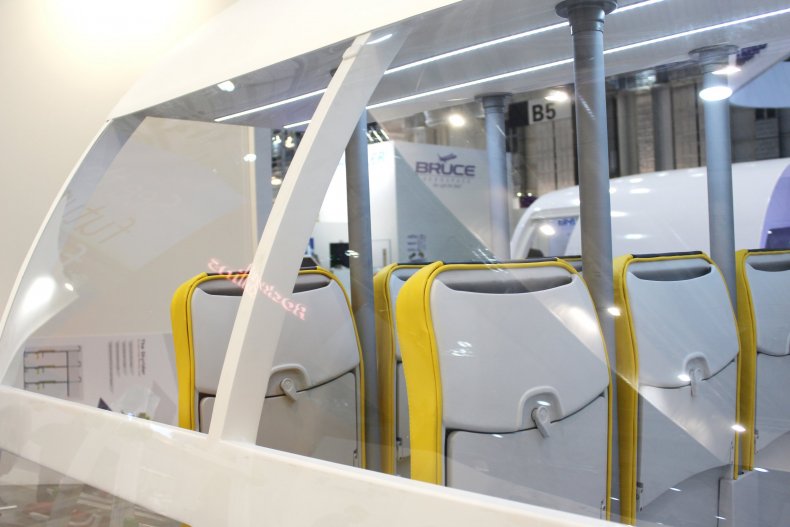 According to Aviointeriors, the seats would be similar to a horse saddle. "The seats ensure an increased upright passenger position, allowing installation of the seat at a reduced pitch, while maintaining an adequate comfort," a spokesperson said.
"The design of this seat enables (us) to increase the passenger number by 20 per cent allowing increasing profits for airline companies. Furthermore, Sky Rider 2.0 weighs less than standard economy class seats and the reduced number of components enables minimum maintenance costs."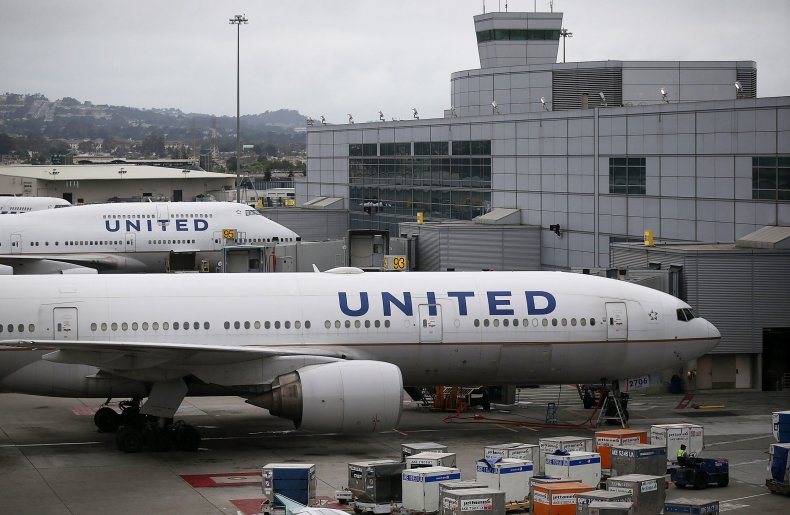 More than 40 companies buy seats from Aviointeriors including United Airlines. The new design would weigh half as much as traditional seating.
Aviointeriors does not list the saddle seat anywhere on its website. There you will only find its economy, business and first class options. That does beg the question, what class does the new Sky Rider 2.0 fit into?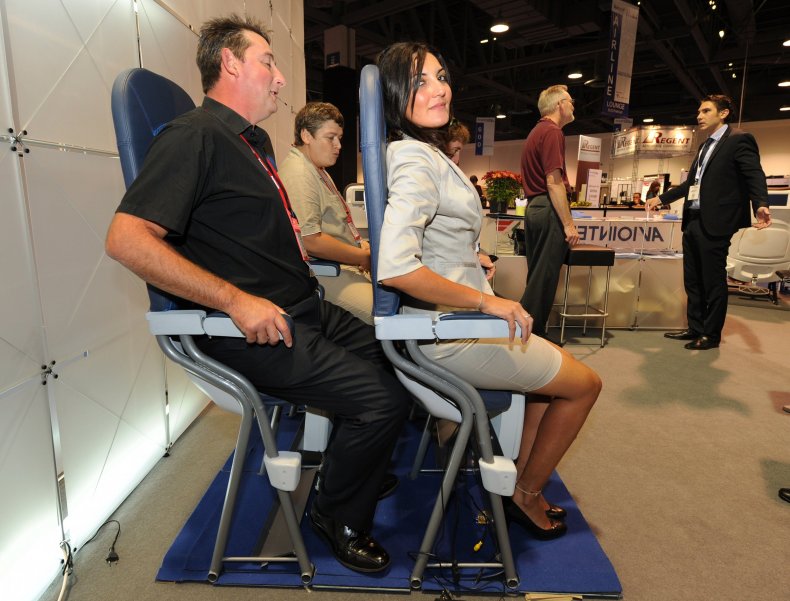 The version one model of the Sky Rider seat was shown off eight years ago in 2010 and had a lot less padding for comfort. The U.S. Federal Administration elected not to approve it, sending Aviointeriors back to the drawing board.
It could be worse though. In 2014, Airbus patented a bicycle seat design that would probably give passengers the most uncomfortable trip of their lives. Missing a headrest and seat back, it is not known if Airbus plans to eventually introduce the seats. Spokeswoman for Airbus Mary Anne Greczyn told the Los Angeles Times in 2014 that "many, if not most" of patent designs will never be developed.