Mayor of London Hits Out at Donald Trump, Opposes Red Carpet Treatment on State Visit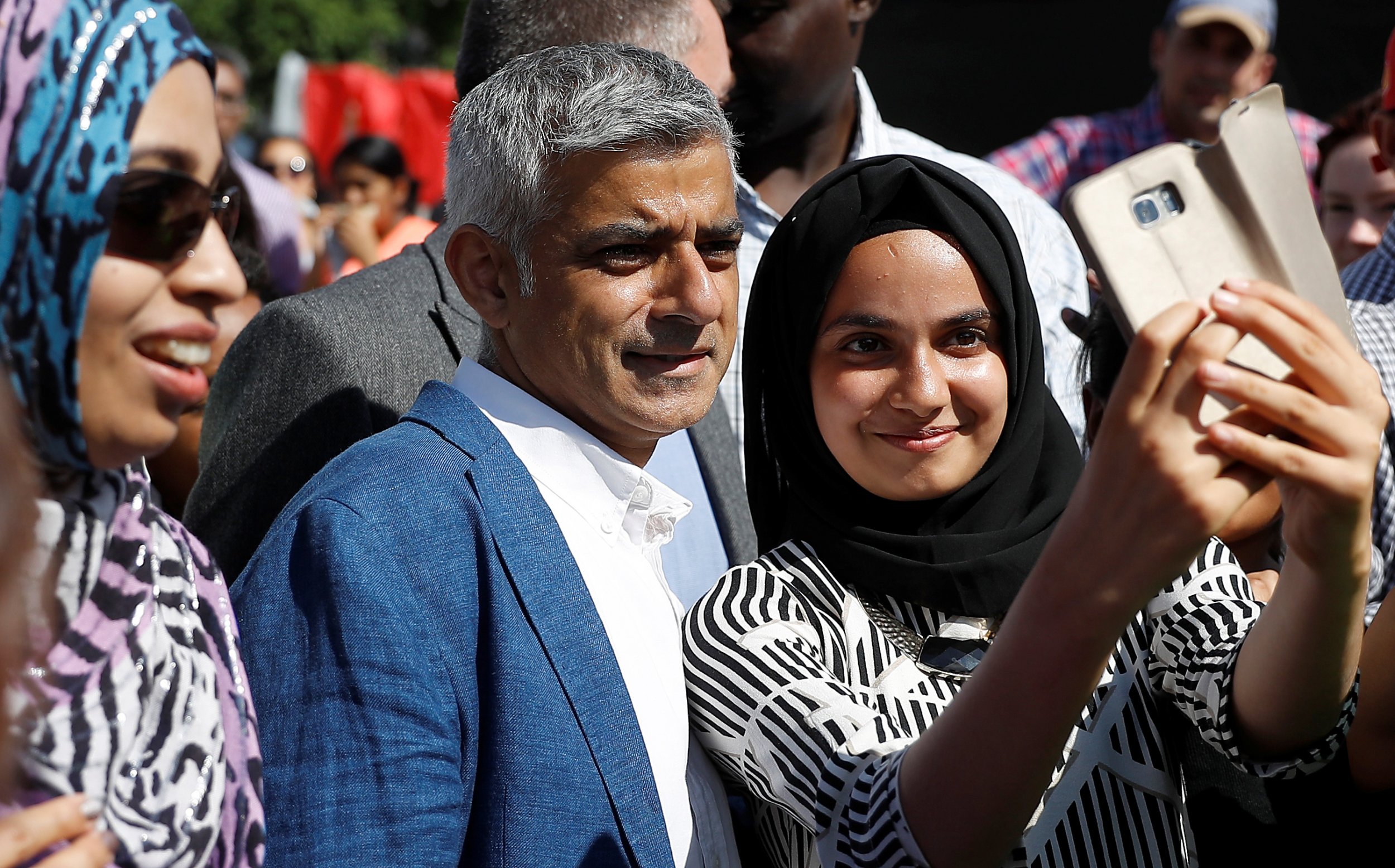 Sadiq Khan, the mayor of London, has said the British government shouldn't "roll out the red carpet" for U.S. President Donald Trump.
Trump is set to make a state visit to Britain at an unspecified point in the future but, Khan said in an interview with CNN Monday that "State visits are different from a normal visit."
"At a time when the president of the U.S.A. has policies that many in our country disagree with, I am not sure it is appropriate for our government to roll out the red carpet," he said.
The Guardian reported in June that Trump was postponing his visit to the U.K.—which had been expected relatively early in his presidency—until there was a lesser possibility he'd have to face protests during his trip.
In the meantime, Trump visited Warsaw, where the country's hard-right government bussed in supporters to ensure a cheering crowd for his speech, and France, where he was welcomed as a "friend" by centrist president Emmanuel Macron.
A poll in March found that 60 percent of the British public disapproved of Trump, while just 18 percent backed him.
Khan, the first Muslim mayor of a major western city, has a history of disagreements with the American president and his policies.
In January, Khan attacked Trump's attempts to ban citizens of seven Muslim-majority countries as "shameful and cruel," and said the move "flies in the face of the values of freedom."
Trump attacked Khan after a terror attack on London in June in which seven people were killed.
"At least 7 dead and 48 wounded in terror attack," the president wrote on his personal Twitter account, "and Mayor of London says there is 'no reason to be alarmed!'" In response, Khan's team said that Trump had taken comments he made about the attack out of context.