Anti-Brexit Rally Cancelled as Sadiq Khan Demands More Power For London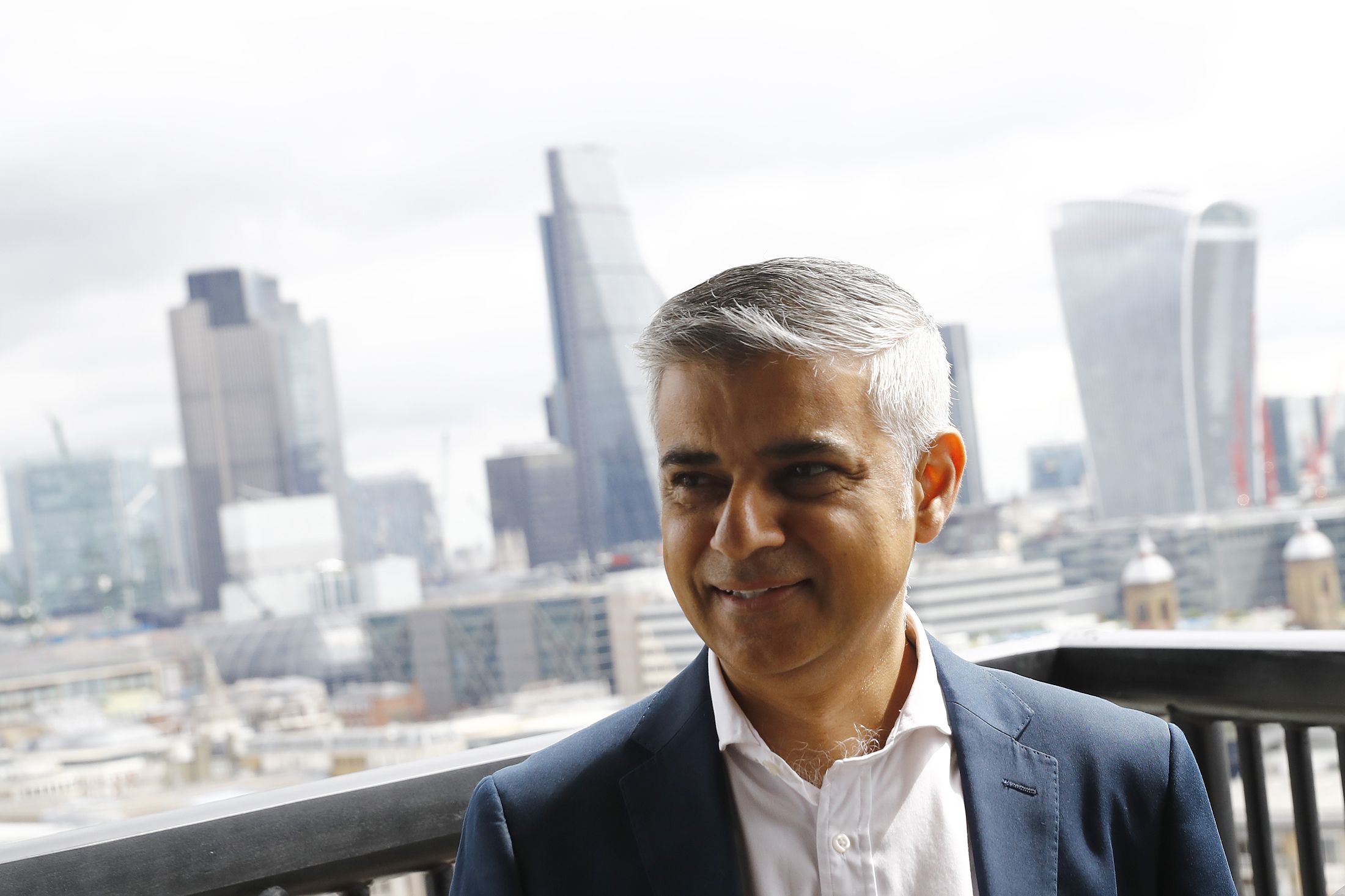 London's Mayor Sadiq Khan has called for greater autonomy for his city—as an anti-Brexit protest in the capital was forced to cancel thanks to overwhelming demand.
Speaking at The Times CEO summit on Tuesday, Khan said he was not "planning to install border points on the M25" in the wake of the EU referendum that saw the capital vote to Remain in the bloc and the rest of England choose to leave.
But, he said, "I am demanding more autonomy for the capital—right now. More autonomy in order to protect London's economy from the uncertainty ahead, to protect the businesses from around the world who trade here and to protect our jobs, wealth and prosperity."
His words came as a proposed rally against Brexit, called "London stays" was cancelled by organizers because so many Londoners had wanted to join the event that it was deemed to be unsafe.
The rally had been due to gather in Trafalgar Square on Tuesday afternoon but, according to a statement posted on Facebook by organizers, some 50,000 people had been expected to arrive, and they did not have the time to ensure attendees' safety. "We've tried all we can to ensure this could go ahead. However; logistically it's not possible to ensure a safe event."
The event's popularity highlights the strength of feeling over Brexit in London. Smaller demonstrations were held at the weekend and last Friday. A petition calling for London to gain independence has gathered over 170,000 signatures since Friday.
While stopping short of that, Khan did call for further devolution on fiscal responsibility, including tax raising powers, as well as more control over business and skills, housing and planning, transport, health and policing and criminal justice.
"We can't hang around for the outcome of the negotiations before we give Londoners more control," he said.