The House of Representatives passed the SAFE Banking Act on Wednesday, legislation designed to allow banks to work with marijuana firms—a move proponents say will improve the financial transparency of the industry and increase public safety. But opponents are calling the reforms "a gift to Big Tobacco."
"If Congress passes this bill, money from Big Tobacco, Big Alcohol, Big Pharma, and other large corporations will flood the industry and you can kiss any notion of social justice, social equity, and small, boutique "mom and pop" marijuana stores goodbye," a spokesperson at SAM (Smart Approaches Marijuana) told Newsweek.
The motion was passed with a clear majority (321-103), winning the votes of almost all Democrats and approximately half of the Republicans. While we are still to see if it will make it through the Senate and pass into law, the size of support for the bill is a good sign for marijuana users. It previously passed a vote in the House Financial Committee 45-15.
If it succeeds, it will remove a barrier facing US cannabis firms. The illegality of the drug—which is prohibited at a federal level, despite receiving some degree of legal status in 33 states and the District of Columbia—has prevented companies working with banks, making it harder to receive loans and other forms of financial assistance.
"This will allow these companies to operate more efficiently and avoid the excessive banking fees that many are now paying," Matthew Schweich, Deputy Director of Marijuana Policy Project (MPP), told Newsweek.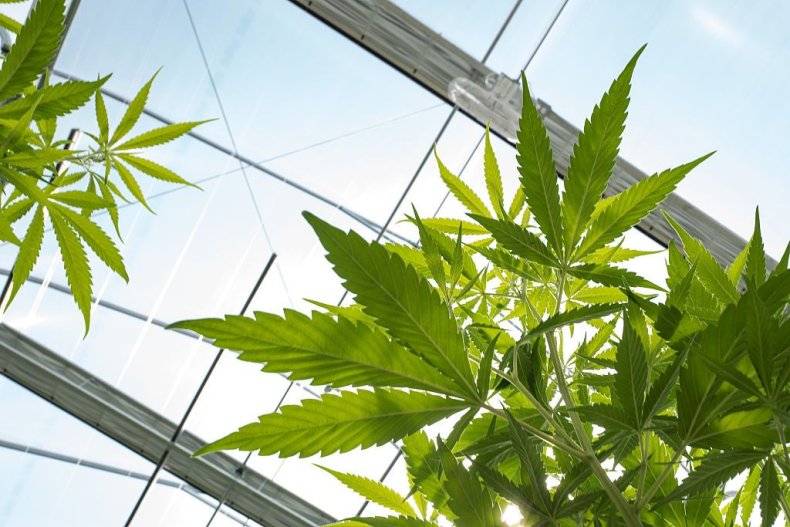 In recent years, the former Attorney General Jeff Sessions' campaign against pot legalization stalled questions over the various legalities of co-operation between the banking and marijuana industry. This meant many companies had to resort to carrying out transactions in cash—a process that left them vulnerable to theft and violence, Politico reported at the time.
It is perhaps for this reason that some politicians involved in the vote framed their decision as a way to improve the safety of those involved in the industry.
"Because the federal law did not allow for that business to be banked, to be within the guardrails of the financial system, an evil person walked in that night and shot Travis dead," said Washington Congressman Denny Heck, referring to Travis Mason, a Denver native who was killed outside a marijuana dispensary in 2016.
"That does not have to happen. It is not hypothetical."
Others point to the economic benefits of removing financial barriers to the industry and encouraging greater transparency, which should, in turn, reduce shady business practices.
Schweich says the bill is unlikely to affect the level of sales of marijuana products in states where the drug is legal but "primarily impacts cannabis businesses on the back end."
"By improving the financial transparency of the cannabis industry, the SAFE Banking Act should, in theory, have a positive effect on state marijuana revenues," he said.
"The potential for tax diversion is greater when businesses are forced to operate on a cash basis."
However, not everyone sees this development as a step in the right direction. Critics argue the main beneficiaries of the bill are million-dollar corporations and point to the health risks associated with marijuana use—including a mysterious vaping-related illness that has so far claimed at least one life.
"Americans are getting sick and a handful have died as a possible result of marijuana vaping," said Dr. Kevin Sabet, president of SAM and a former three-time White House drug policy advisor. There have been at least 11 vaping-associated deaths in the US but it is unclear how many involved THC products.
"This is a gift to Big Tobacco, which has already invested billions into pot. Granting this industry access to banks will bring billions of dollars of institutional investment from the titans of addiction and vastly expand the harms we are already witnessing."
Others criticize the bill for not going far enough in terms of bringing equality and justice to those who have suffered most under the drug's prohibition—and have expressed concern that it will undermine more extensive marijuana reform.
"We had no objections to the substance of the SAFE Banking bill," Queen Adesuyi, Policy Coordinator at Drug Policy Alliance's Office of National Affairs, said in a statement.
"However...it is a mistake for the House to pass an incremental industry bill before passing a comprehensive bill that prioritizes equity and justice for the communities who have suffered the most under prohibition."