National Weather Service Asks For #SafePlaceSelfies Wednesday to Promote Extreme Weather Preparedness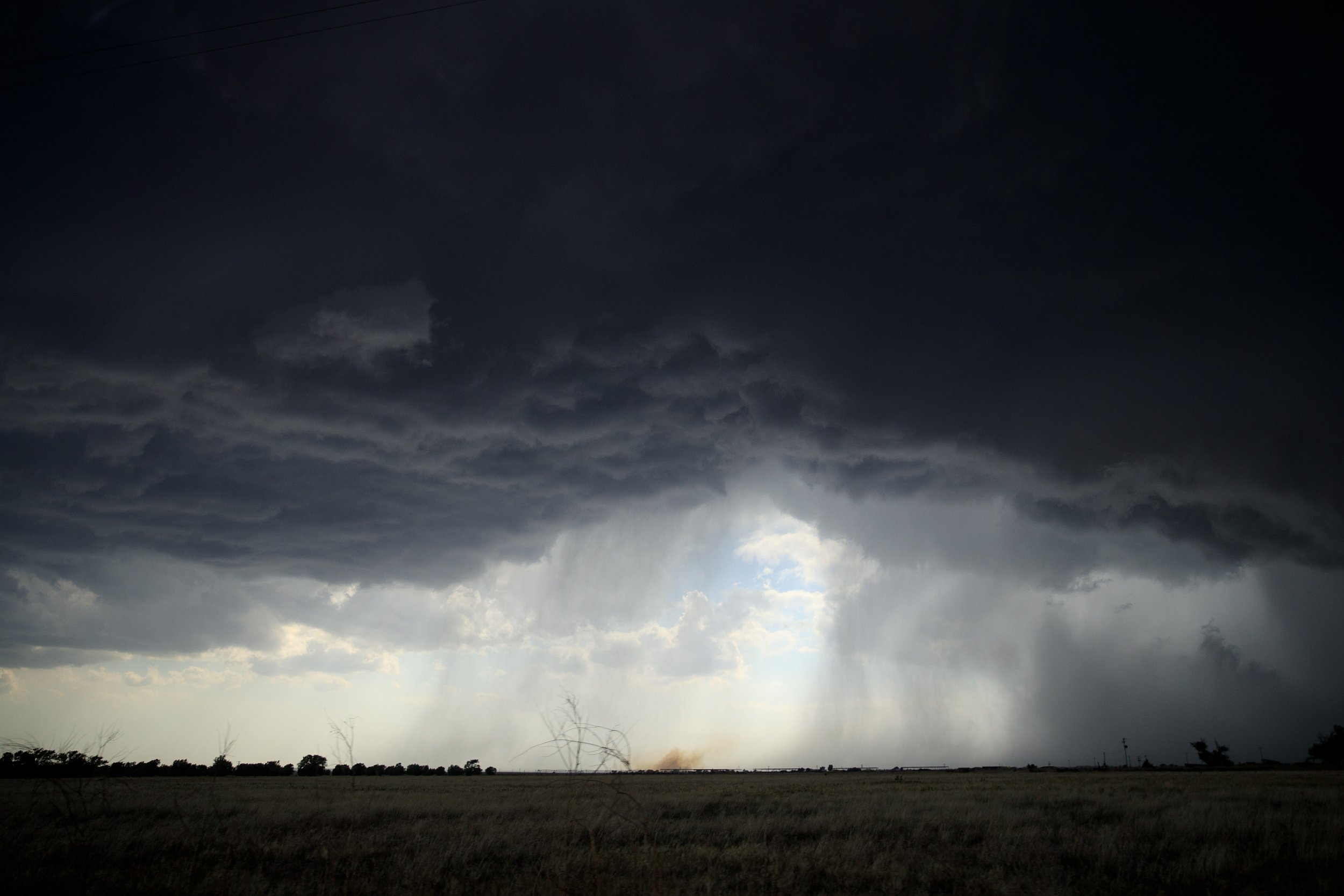 In an effort to help people prepare for the upcoming severe weather season, the National Weather Service is encouraging people across the United States to take part in a social media campaign Wednesday.
The #SafePlaceSelfie day is in its fourth year and takes place sometime around early spring annually. The day usually happens around the time that tornado season starts. Just one month ago, deadly tornados ripped through Alabama killing more than 20 people.
"Every spring we try to rally the social media community to encourage everyone to take that number one preparedness action, which is knowing your safe location," Douglas Hilderbrand, the lead on the SafePlaceSelfie campaign told Newsweek.
To participate in SafePlaceSelfie day people simply have to head to their safe place from any kind of natural disaster or extreme weather event whether that be a tornado, hurricane, tsunami, earthquake or any other extreme event and take a photo. The NWS is asking people to then share that photo on social media with the hashtag #SafePlaceSelfie at 11:11 a.m. local time Wednesday.
"The idea came about, sort of tapping into the selfie phenomenon, where we can sort of marry the preparedness action to something that doesn't cost anything, doesn't take a lot of time and is fun," Hilderbrand said.
Having a set, safe place in the event of a weather emergency, as well as a plan to get there and a plan for communication is key. "It is the number one preparedness action that you can take," Hilderbrand said about safe places. "If you're in your safe place you have a much better chance of surviving and not getting injured and being able to walk away from a disaster," he said.
Part of the reason the NWS is encouraging people to take and post their selfies is to actually show that they've taken a step to be more prepared for possible severe weather. "When you take that selfie you're actually capturing preparedness in action and that's a very powerful message," Hilderbrand told Newsweek.
People are encouraged to get creative with their selfies too. Instead of sending traditional photos of standing in a basement or shelter, Hilderbrand said they could change it up. One example he gave was to send a photo from the beach with lifeguards, indicating the safe place is in safe swimming areas in view of trained on-duty lifeguards. Another example would be sitting next to a fireplace to stay safe from the extreme cold.
The NWS compiled some of its favorite selfies from years past of those who participated to show some examples for those looking to participate in the day.
​​