Is It Safe to Travel to the Caribbean in Winter 2018?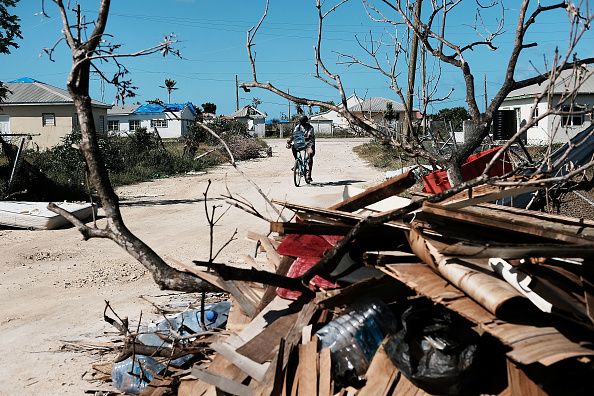 Hurricanes Irma and Maria delivered a major blow to the Caribbean in August and late September, respectively. In some of the harder-hit islands, like Dominica, Saint Martin and Puerto Rico, the natural disasters caused a humanitarian crisis, leaving residents without electricity or running water for several months, which in many places still has not been restored.
Other nations escaped the worst of the hurricane damage, but tourist perceptions of destruction is creating a problem for some island nations that depend on the economic boost from tourism. Each country varies, so any travel plans should be double-checked, and could change at any time as restoration efforts continue to change. The long road to recovery means that some of the Caribbean's more than 7,000 islands are safe and open to visitors, while others may still need a bit more time before opening their arms to tourists.
Puerto Rico
Puerto Rico remained relatively unscathed after Hurricane Irma hit, but was hit hard by Hurricane Maria. The hurricane knocked out 90 percent of the island's power, and some areas are still waiting on restorations that may not arrive until May. Months after the devastation first struck, San Juan is open to tourism and is operating many of its most popular restaurants and hotels. Some traffic lights are still not working, and residents are still lacking basic needs, but major ports are open to visitors, and the island is slowly getting back on its feet.
Cuba
Parts of Cuba also still lack clean water and electricity, and the U.S. embassy suffered severe flood damage during Hurricane Irma, according to a travel warning from the State Department. Cuba, which recently reopened tourism opportunities to U.S. citizens, saw a 189 percent increase in American visitors in 2017, though recent restrictions will likely curb 2018 numbers. Cuba is still dealing with some major restoration efforts, especially in the northern region where Irma hit hardest. The one-two punch of new requirements and a damaged tourism industry means it's more difficult to travel to Cuba, though still possible.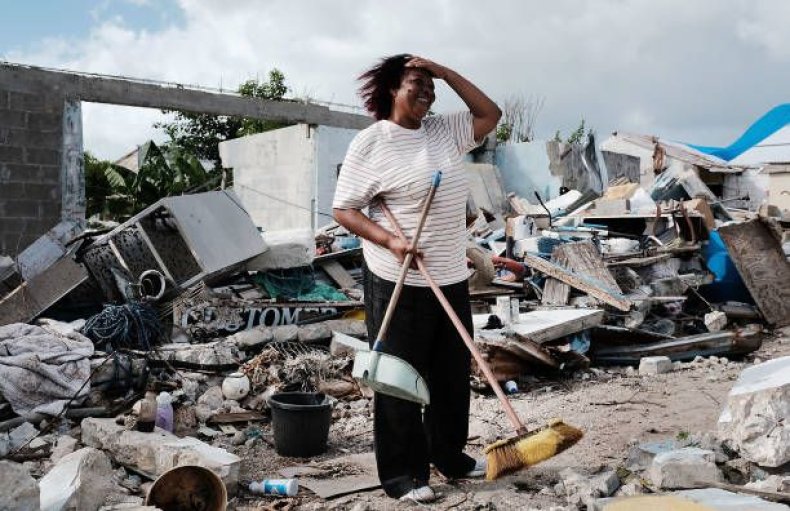 Dominican Republic
The Dominican Republic suffered some damage during the hurricanes over the late summer and early fall. But it was not hit nearly as hard as other islands in the Caribbean and is ready to receive travelers. In fact, according to the website Caribbean Tourism Organization, travelers are welcomed in order to help restore the region's economy.
Haiti
Haiti emerged relatively unscathed, though the State Department still warns against travel due to limited medical care infrastructure, ambulances and other emergency services.
Jamaica
Also mostly unaffected, Jamaica's doors (and airports and ports) are open to tourists this winter. In fact, airlines added 200,000 seats on flights to nations like Jamaica as safe alternatives for travelers looking to change their itineraries, according to the Los Angeles Times.
Trinidad and Tobago
The dual-island nation near the coast of Venezuela missed the worst of the hurricanes, and has an unaffected tourism industry that is open and safe for travelers this season.
Bahamas
The Bahamas were struck by hurricane weather but sustained minimal damage. All major services like running water and electricity are functioning normally, and the damage that did reach the islands has undergone repairs to restore sites back to normal—or even better.
U.S. Virgin Islands
Hit by both hurricanes, the U.S. Virgin Islands faced some of the most severe damage. The timeline for recovery is long, and though basic needs will likely be vastly improved by the end of the year, many hotels and restaurants are nowhere near ready for tourists. Some hotels and resorts are waiving cancellation fees, though a few have opened along with the major port for cruise ships to pass through. St John and St Thomas, major tourism hotspots, will require around $200 million to repair, according to NPR.
Dominica
Dominica was slammed by Hurricane Maria and is still working on the largest of repairs. The nation's tourism industry launched an awareness campaign last week to encourage people to start booking trips for 2018, for January's Carnival events. The website DominicaUpdate.com tells potential travelers that the entire island should have power by April 2018, and that 80 percent of the island currently has pipe-borne water accessible.
"Though several traditional tourism services have been affected by the passage of Hurricane Maria," reads the website, "some have resumed business activity and the major tourism sites are scheduled to reopen on January 1st."
St. Maarten/St. Martin
The Dutch/French island also was hit hard, which creates challenges for Caribbean travel at large, since the Princess Juliana International Airport is an important hub for the region. The airport has reopened to commercial flights, but the majority of the island faced severe damages, leaving thousands of residents without homes. Many flights and hotel reservations were cancelled through the end of the year, and only a handful of cruise ships have stopped through.
Turks and Caicos
Much like the Bahamas, Turks and Caicos has restored nearly all hotel and restaurants, and minimal damage has been repaired.