Safemoon Billboard Appears in Prime Times Square Spot as Cryptocurrency Gains Traction
A Safemoon billboard appeared in New York City's Times Square on Monday as the relatively new cryptocurrency has continued to gain traction.
"#SAFEMOON has landed in Times Square! Thanks to the community who raised the funds to make this possible, we are overwhelmed with the billboard action across the globe... the message is strong. #SAFEMOONARMY," the cryptocurrency's Twitter account wrote.
In the digital billboard, the Safemoon logo can be seen above a line that states, "the world's fastest growing cryptocurrency." The billboard is located in a prime spot in Times Square. In addition to the post on the Safemoon Twitter page, the cryptocurrency also shared the video of the billboard on its Facebook page while supporters of Safemoon posted pictures and videos on the Safemoon reddit thread.
Shortly after the video was posted to the cryptocurrency's Twitter account, Safemoon's Chief Operating Officer Jack Haines responded on Twitter.
"This is absolutely incredible!! You guys never cease to amaze me," Haines wrote in the tweet. "So proud of all of us. #SAFEMOONARMY."
The videos and pictures of the billboard in Times Square come as Safemoon has continued to increase in popularity, after launching in early March. Safemoon is currently listed at a price of $0.00000896 on CoinMarketCap and has a 24-hour trading volume of $133,452,772.
The market cap of Safemoon is not currently listed on CoinMarketCap or any other major price tracking sites, but Safemoon's website links a price tracker that shows the market cap of the cryptocurrency at $4,172,941,343.
According to Safemoon's website, the cryptocurrency has three functions that take place during a trade. These functions include reflection, LP acquisition and burn. Safemoon operates by charging a 10 percent fee on all transactions.
Prior to the Safemoon billboard appearing in New York City's Times Square on Monday, the relatively new recently surpassed Bitcoin, the world's most popular cryptocurrency, on CoinMarketCap's most-watched list.
"Incredible! #SAFEMOON now has more watchers on @CoinMarketCap than #BTC. THANK YOU," Safemoon wrote in a tweet on May 6.
Just last week, Safemoon received a security score of 84 out of 100 from the the cryptocurrency security organization CertiK Foundation.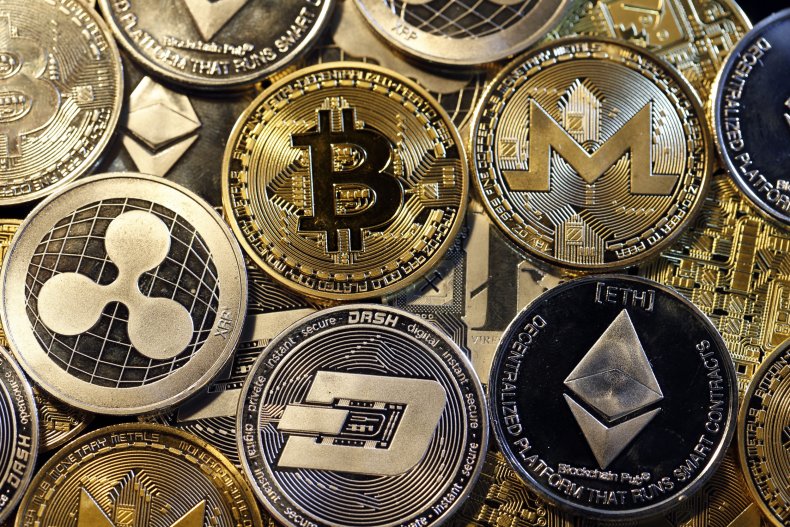 On Sunday, the Safemoon Twitter account announced that there are now 1.8 million holders of the cryptocurrency.
"2m [million] coming soon," the tweet added.
While Safemoon has gained traction as a popular cryptocurrency, it's CEO John Karony recently tweeted that Safemoon is not just a cryptocurrency but also "an evolution."
"We do things differently at SafeMoon. It's time for the industry to evolve," Karony wrote in the tweet. "Evolve through innovation!"
Newsweek reached out to Safemoon for comment but did not receive a response in time for publication.