Diddy and DJ Khaled Face Off in MTV's 'SafeWord' Exclusive Clip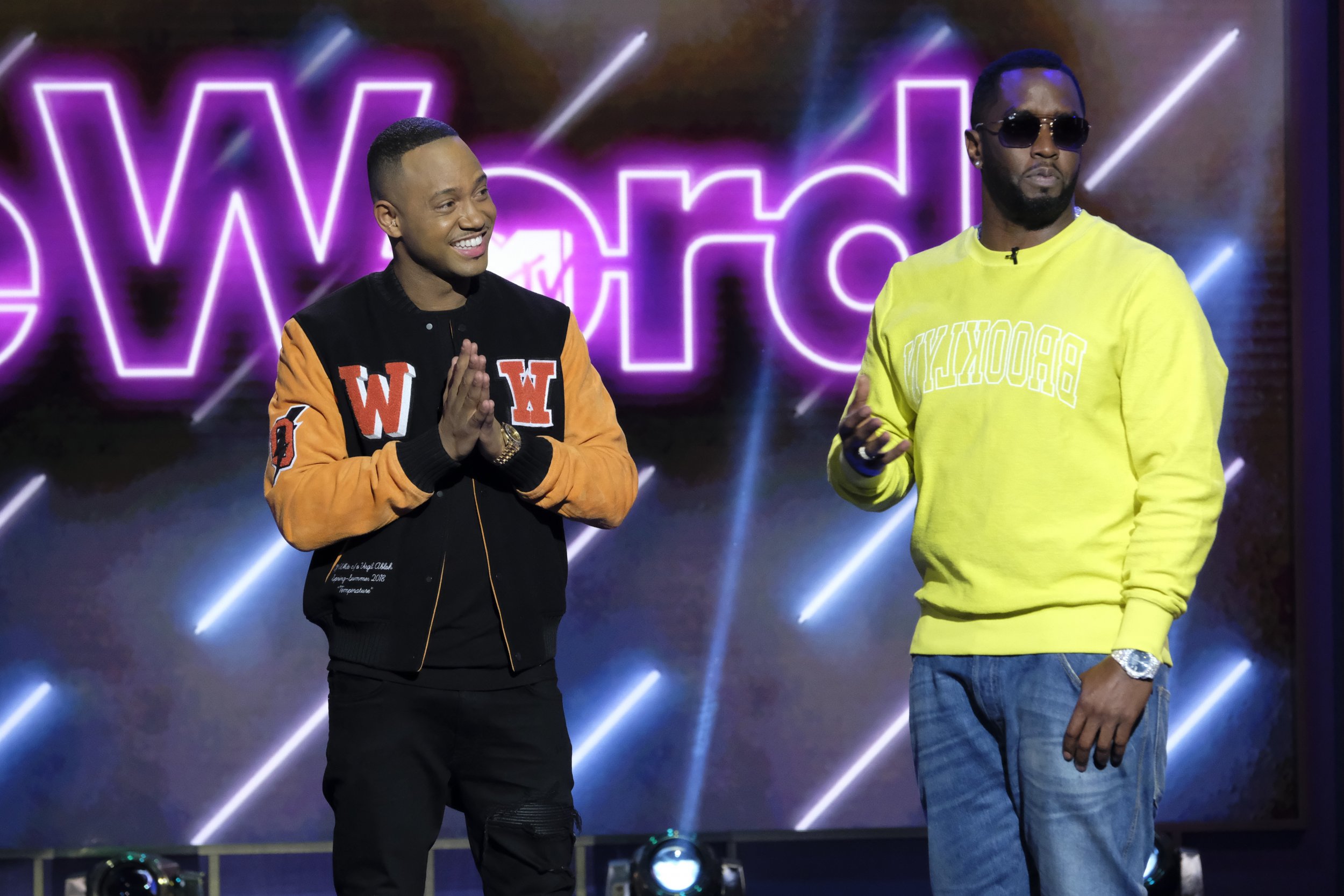 Diddy has to decide if he's willing to let DJ Khaled send a tweet out from his account in Newsweek 's exclusive clip of Friday's SafeWord.
Two close celebrity friends are the "captains" of their teams on the MTV comedy competition series. Comedians Carly Aquilino, Damien Dante Wayans, Jessimae Peluso, Jordan Rock, Klarity and Leonard Ouzts join the celebrities on their teams and they go head-to-head in games and social media challenges geared toward pushing them out of their comfort zones. At the end of the episode, the losing captain is put at the mercy of the winner. He or she is hooked up to a lie detector machine and must answer three unfiltered questions.
Host Terrence J reveals Diddy and DJ Khaled swapped phones before the show in the exclusive clip below.
As Terrence J explains, that means they're logged into each other's Twitter accounts. "They created tweets for each other to tweet out," he says. "If they don't want to tweet it, they use a SafeWord."
"@Lavarbigballer You not a real big baller till you make the Forbes list! #IllBustYourAss #ChristianCanTakeYou," DJ Khaled and his team came up with for Diddy's tweet.
LaVar Ball is the father of three basketball players. Terrence J tells Diddy he's "somebody that wants to be a successful mogul just like you." Diddy can either decide to send out the tweet and keep all the points he and his team have for that round or use the SafeWord and they all go away.
"What in that statement is false?" Leonard Ouzts asks Diddy and reminds him, "We came to win, man." Diddy's still deciding what he wants to do at the end of the clip.
Some of the captains from SafeWord Season 1, which aired in 2017, include Kevin Hart, Damien Dante Wayans, Amber Rose, Charlamagne Tha God, Ludacris, Jermaine Fowler, Drake Bell and Ross Butler. Michael B. Jordan and Steelo Brim already faced off in the Season 2 premiere Friday. Here are the rest of the captains this season.
Friday, September 7
Tiffany Haddish vs. Jamie Foxx (featuring Erykah Badu and Snoop Dogg)
Friday, September 14
Jason DeRulo vs. Ta'Rhonda Jones
Friday, September 21
Karrueche Tran vs. Christina Milian
Friday, September 28
Amanda Seales vs. Nicole Byer
Friday, October 12
Khadijah Haqq vs. Malika Haqq
Friday, October 19
Jay Pharaoh vs. Utkarsh Ambudkar (featuring King Bach)
Friday, October 26
Tip "T.I." Harris vs. Lauren London
SafeWord Season 2 airs Fridays at 11 p.m. ET on MTV.