The Saga Continues: Marshawn Lynch Still Doesn't Have Time for Questions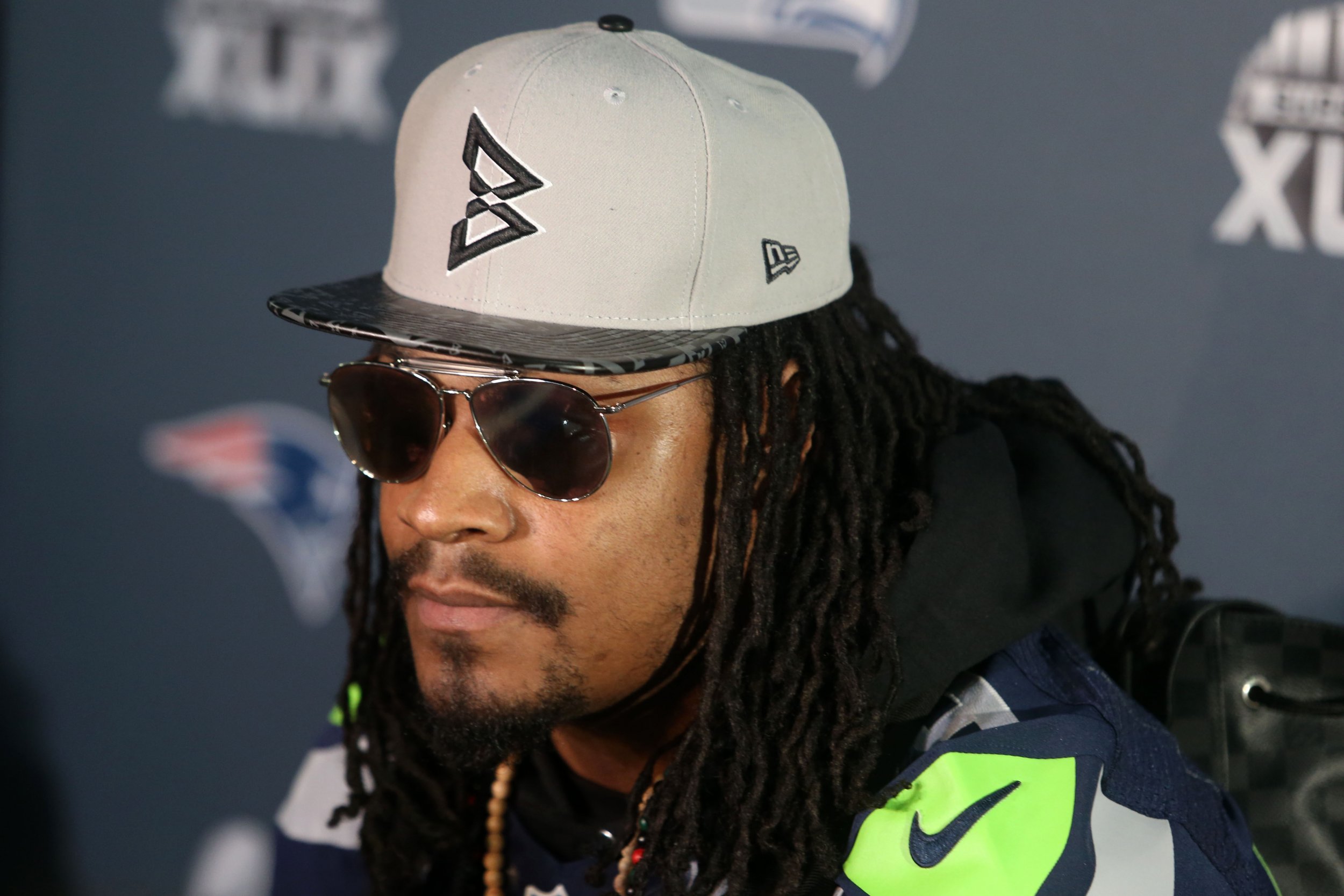 Marshawn Lynch has not been enjoying the Super Bowl press coverage. The Seattle Seahawks running back spent an entire event answering questions "you know why I'm here," today.
Lynch, who notoriously hates dealing with reporters, spent yesterday's Super Bowl Media Day replying to all inquiries "I'm just here so I won't get fined." He was fined $100,000 earlier this year for skipping out on press questions and now that the league mandates he talk to reporters, he gives them as little as possible to work with.
"Ain't nothing changed from yesterday. I'm still the same person I was yesterday, and I got the same thing for you that I had yesterday," Lynch said before launching into his rapid-fire "You know why I'm here" replies. He stayed on the podium for only the required minimum five minutes.
The Super Bowl defending champion has managed to make it through entire press conferences saying "Yeah," "Nope" and "Maybe," and after a Carolina Panthers game in January replied to press with only "I'm thankful" to every inquiry.
While some reporters laugh off Lynch's replies, other reporters have faulted Lynch for his lack of interest in media coverage, and today one reporter asked "Why do you have to be a jerk to all of us?" Lynch did not reply to the reporter's inquiry:
Marshawn Lynch does not have time for you. He's busy winning Super Bowls and starring in Skittles commercials.