Lost and Found: For Some Families, Reunions With Missing Children Present New Challenges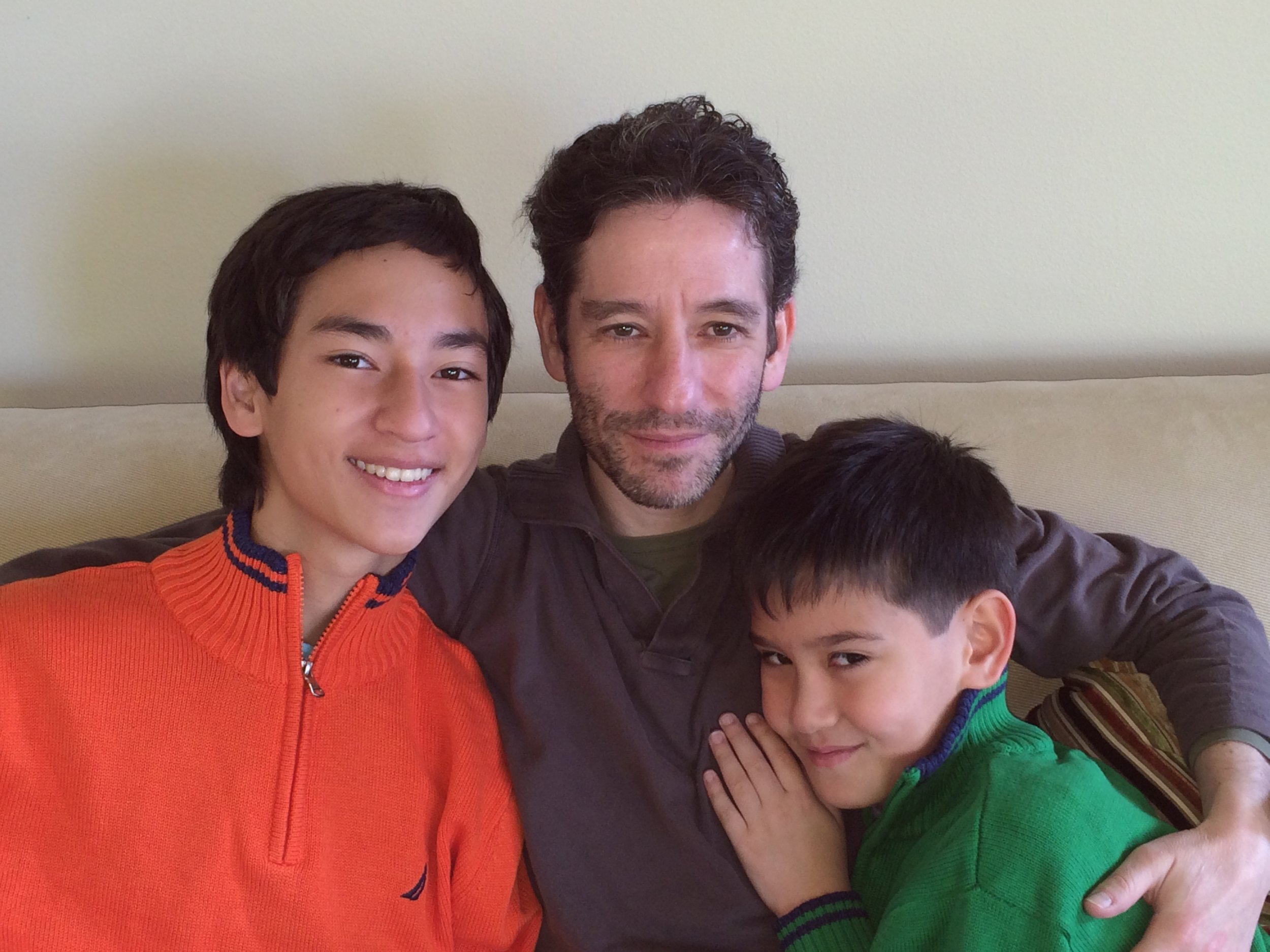 Updated | On February 12, hours after Newsweek published an article about the search for Sage and Isaac Cook, missing brothers from Washington state, the FBI announced it had recovered the boys in Mexico and reunited them with their father, David Cook.
The recovery ended a five-and-a-half-month search for the boys, who law enforcement believes were abducted by their mother, Faye Ku. Cook first reported them missing in August 2015, after they didn't return home to Seattle following a visit to see Ku in Los Angeles. "Sage and Isaac both appeared to be in stable health, but that's just our impression from the short encounter," Ayn Dietrich, a spokeswoman for Seattle's FBI division, which oversaw the case, says by email. Law enforcement also recovered Ku's toddler son, Zephyr, who has a different father.
Months ago, when police searched Ku's home, they found the boys' electronic devices. They also recovered typed letters signed by Ku that instructed a friend to get rid of Ku's belongings and told Cook, her ex-husband, "The children and I are safe among friends. Please do not send strangers who can only make life more dangerous for us."
The FBI focused its search on areas of the country where it believed Ku had contacts, as well as in Taiwan, where Ku was born, and in Canada and Mexico. The latter turned out to be correct. The FBI learned Ku had illegally crossed the border with the children into Tijuana on August 29. The authorities then pursued leads, which led to pinpointing their location.
Law enforcement first learned that Ku and the boys were likely living in Mazatlán, Mexico, on February 7, and the next day Mexican authorities first spotted them. The FBI spokeswoman declined to offer more details about how the bureau developed its leads, citing the ongoing investigation and the fact that the FBI may use similar investigative techniques for future cases.
Mazatlán, in the state of Sinaloa, is a resort city of nearly 400,000 residents along the Pacific Ocean. It is a 20-hour drive south of Tijuana or two and a half hours by plane. Cook and his wife, Helen, believe Ku rented a house for her and the boys. The owner may have lived in the house or in an adjoining one. The boys shared a room, and the house may not have had hot running hot water or some basic appliances. The boys spent their time cooking, which they had previously liked to do, watching movies and learning to speak Chinese and Spanish, the Cooks say. "They didn't mention having much interaction with other kids their age," Cook says, "so we think they kind of stuck to each other, Faye and the kids."
The Cooks say they flew to Mexico on February 11, just before the authorities expected to recover the boys and intercept Ku. Everything went as the authorities had planned, and the Cooks reunited with Sage and Isaac on Friday, February 12. They flew back to Seattle that day, connecting through Phoenix. "It was very emotional," Cook says. The authorities minimized the time the boys spent without either parent, he adds, "but it was still a difficult transition for them."
An FBI victim specialist accompanied the family on their trip home. "I think on the first flight it was pretty obvious to the people around us that something was going on," Cook says. "There were teary reunions, and we were talking to the boys and trying to reassure them that everything was going to be all right."
Cook and his wife brought Isaac, 9, a teddy bear and a book, Rick Riordan's The Sword of Summer, which he read on the plane. For Sage, 15, they brought origami paper, which he crafted into a geometric structure.
If Ku gave the boys an explanation for why she took them to Mexico and why they could not see their father, Cook would not say. He did, however, explain that the reunion was not easy, especially for Isaac, who he says appeared upset on the first flight home. "We're happy," Cook says, "but we're sensitive that the boys are conflicted, and we're worried about them."
Such behavior is common following family abductions, says Marsha Gilmer-Tullis, executive director of the Family Advocacy Division at the National Center for Missing and Exploited Children. She says that upon recovery, children are often concerned about what will happen to their abductor. "It's very, very common that when children are recovered from a family abduction situation that they do not want to return," she says, speaking generally and not about the Cook case. "It's very, very common to see acting out."
That was the case for Sam Fastow, who now does public speaking and whose noncustodial father abducted him in 1997 when he was 10. Authorities recovered Fastow more than eight months later. "I saw my dad arrested right in front of me," he says. "When I came home, I turned my frown kind of into a smile because that's what I thought other people wanted…. But for me, an abductor didn't go to jail. My dad went to jail. And even though he did something that was awful and not in my best interest, he's still my dad."
Fastow says his advice for the Cooks is to give one another time to heal. He initially took his anger out on his mother, but he later found closure when he met with his father after the man had served time in prison and realized it was time to move on. He did not visit his father again. Fastow's mother, Abby Potash, now runs Team Hope, a peer support network for family members of missing children, operated through the National Center for Missing and Exploited Children.
Gilmer-Tullis adds that recovered children may initially not trust the custodial parents, having heard stories from the abducting parents about why they needed to go into hiding. "The child may be frightened of them. There may be things that the child may say that will be harmful and hurtful to that parent," Gilmer-Tullis says. "So we really try to prepare the parent to understand that and to be aware of the fact that this is what the child has been led to believe."
That may lead to "divided loyalties" upon recovery, Gilmer-Tullis says. "You may see a lot of negative behavior...talking back, making threats of running away. The relationship can be very, very tenuous and can be very painful for the custodial parent. There can be times when things are very, very peaceful, and it appears that things are going really well, and then suddenly there can be something that just sets it off again."
Cook seems to be anticipating those triggers. "There are days or parts of days where everybody's happy and everything's just normal, and we don't want to be lulled into a false sense of security because of that," he says. "We know that the boys are still hurting inside."
Days after the reunification, Sage and Isaac appear smiling in photos with their father at home. Cook says the boys will likely attend therapy and will hopefully soon return to school. The boys shared a bed for at least their first few nights back, Cook says, and he slept in a sleeping bag on their bedroom floor. "I get nervous if I can't see them or hear them," he says.
Mexican authorities deported Ku and officers brought her to Los Angeles International Airport, where the FBI took her into custody. The FBI said Ku appeared in court on February 16 and will likely face charges related to international kidnapping. (The record of the hearing is not yet public.) The Cooks say they believe the FBI gave Ku the opportunity to assign a relative to care for her toddler son.
Today, Ku has support from people who feel that the family court system is discriminatory toward women. Her friends wrote on Facebook that she needs their support now more than ever. "I understand that she committed a crime and she is ultimately responsible for the choices she made," one wrote, "but they were made out of love, not malice, and it seems like everyone could be a bit more compassionate of things."
"I am very sorry Faye was caught and is facing life in prison for just trying to keep custody of her boys," Cindy Dumas, executive director of Safe Kids International and the Women's Coalition, says by email. "It's so sad."
Even Cook is unsure of what he wants to happen to his ex-wife. "I was married to the woman, and I don't wish anything bad to her," he says. "On the other hand, I think that she's a danger to the boys, and we don't really know how to protect them."
"I'd be conflicted," he adds, "with any outcome."
This article has been updated to clarify the relationship between Sam Fastow and his father.